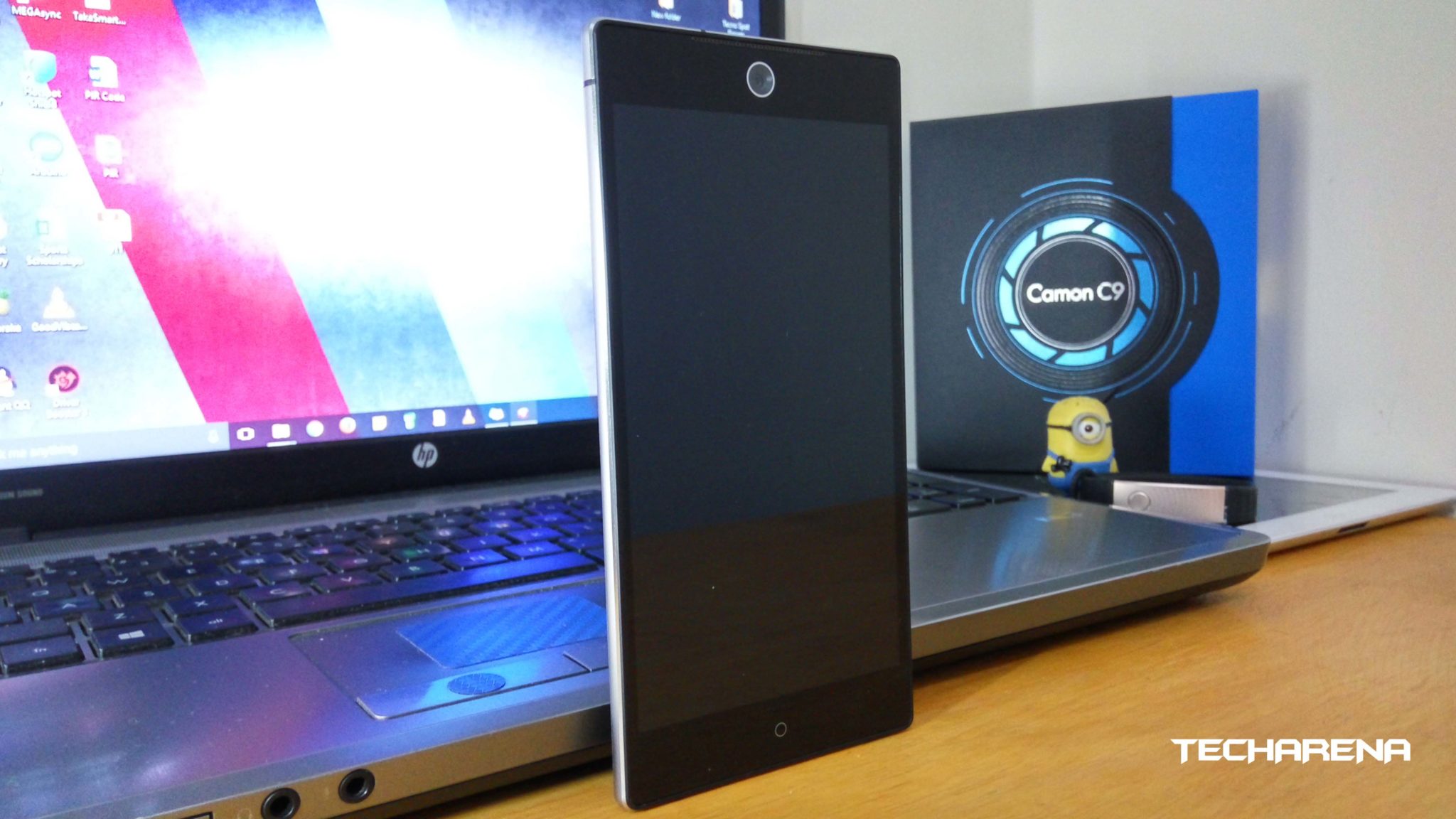 The Camon series has always been known for its outstanding camera performance, at least according to Tecno standards. This year, we have the successor to the well-known Camon C8, the Tecno Camon C9 and this is our full review.
Design
a beautifully crafted device, bound to turn some heads
Once you set your eyes on this device, you can't help but fall in love with the design. The device features an aluminum frame that gives it a premium feel, we have a 13MP selfie camera that looks a lot like the HTC Desire Eye a 5.5" 1080P IPS Display that looks really good, coupled up with capacitive navigation buttons with the home button doubling as a notification light. The 13MP main camera, flash and speaker are found at the back. Our review unit is the sandstone black version, but there is also the champagne gold and elegant blue versions, out of which I would still pick the sandstone black. The other buttons and ports are at the usual places, but Tecno also included the dedicated camera button from last year's C8 and this is much welcome. The C9 has a premium look and feel that looks attractive from all angles, reminds me of the Boom J8, from which Tecno drew a lot of inspiration.
To see what else comes in the box with the C9, checkout our unboxing post here.
Camera
Steady performing camera pair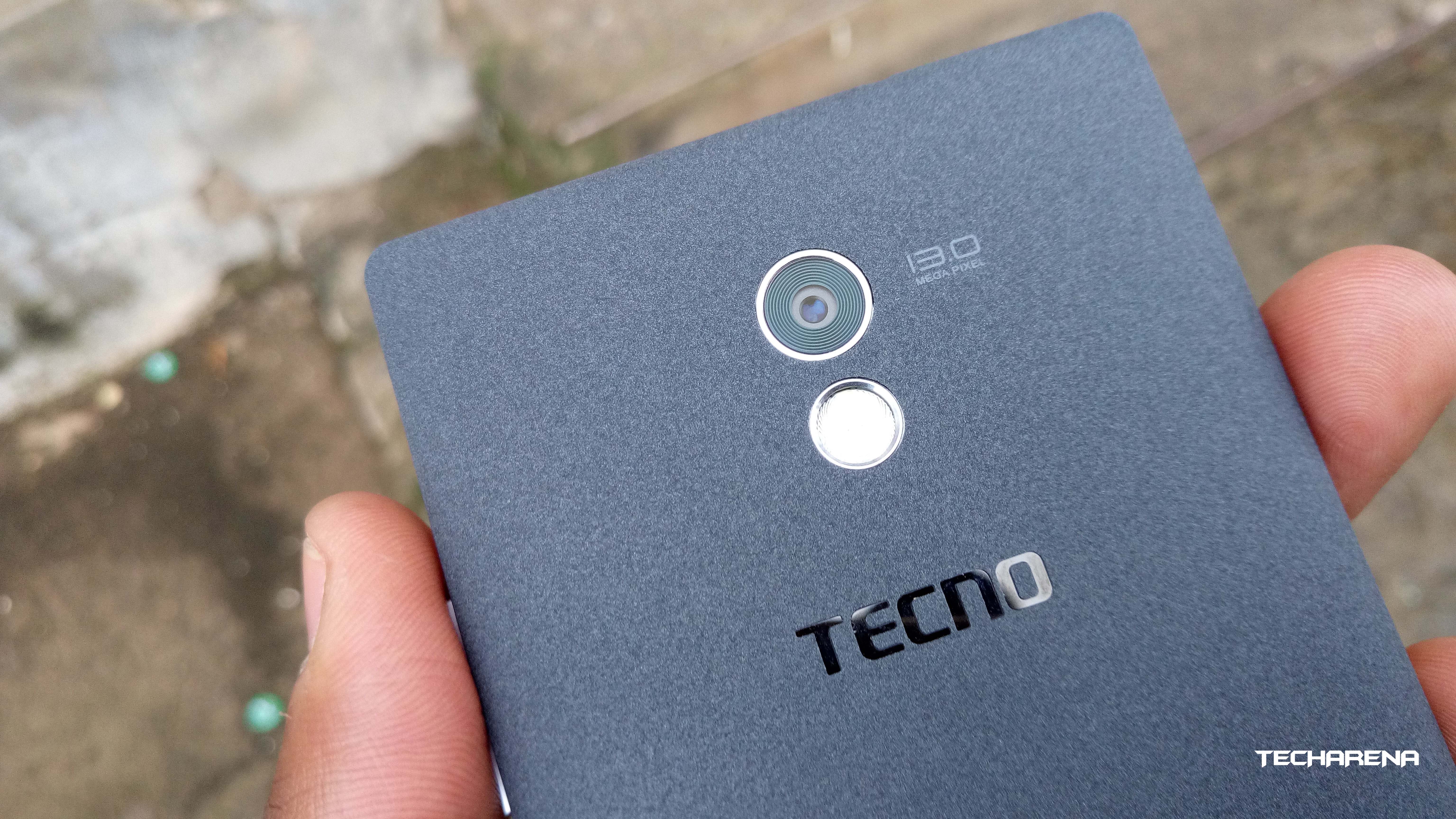 The highlight of this device is the camera, or I should say cameras. The C9 has a 13MP selfie camera and a 13MP main camera. Both perform very well in good lighting conditions (this includes a well lit room) but the selfie camera struggles a lot when it comes to low light shooting – even the front facing soft flash does nothing to help. The main camera on the other hand is a beast when it comes to low light performance, giving beautiful and impressive shots. I will not dwell too much on the camera in this post, as we are going to be giving you an in-depth review of the C9's camera performance very soon. Below are a few shots taken on the C9: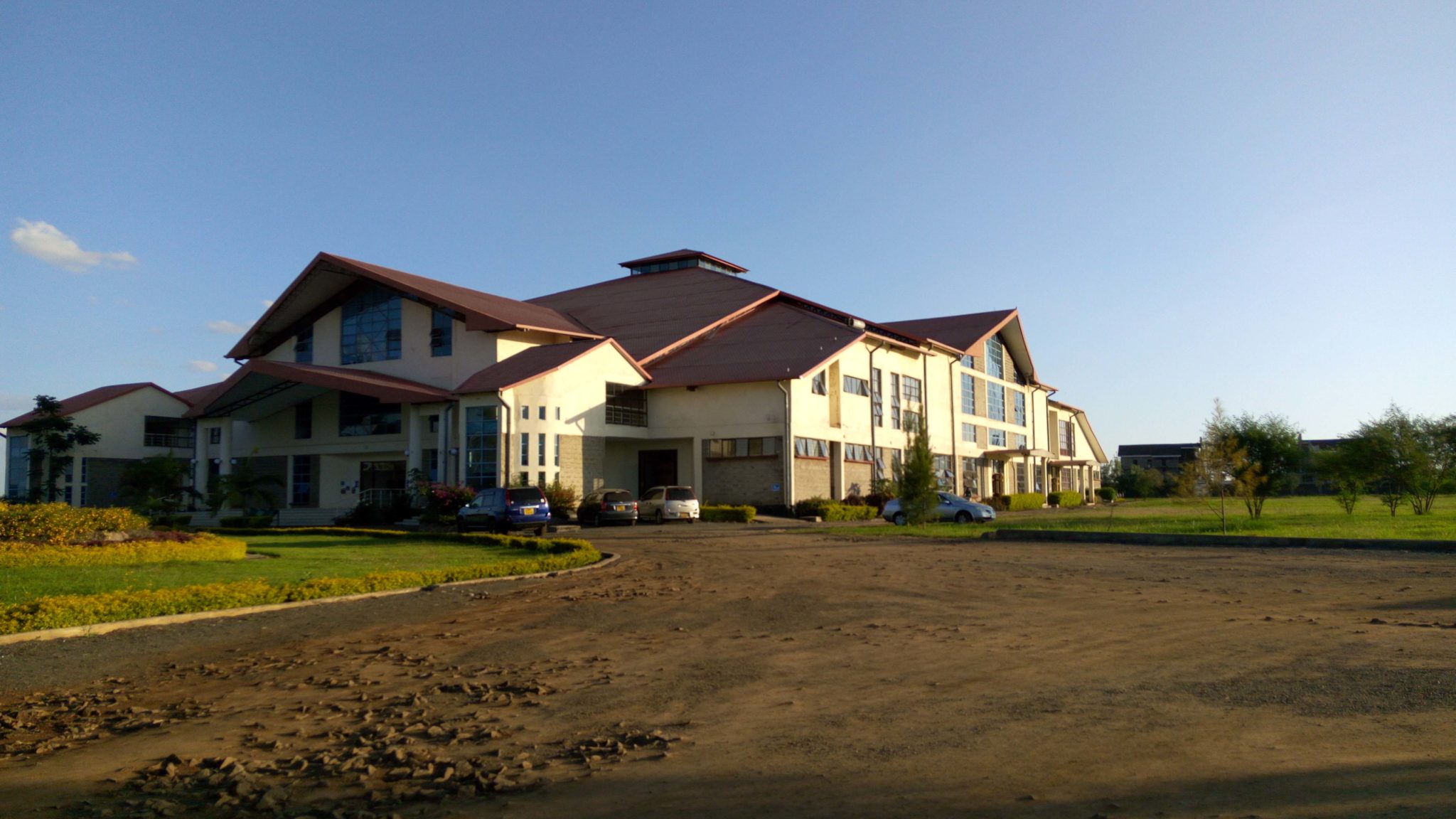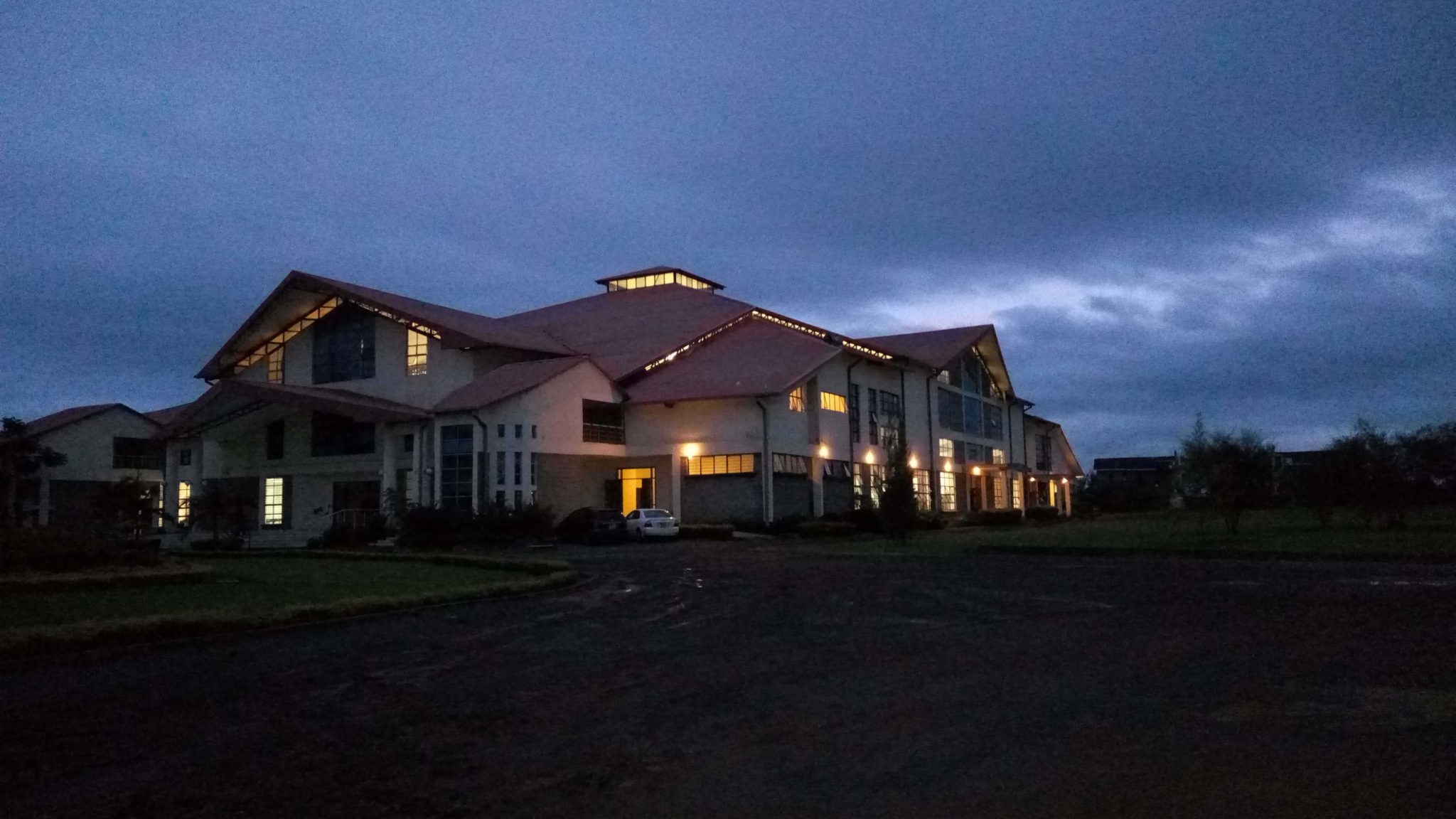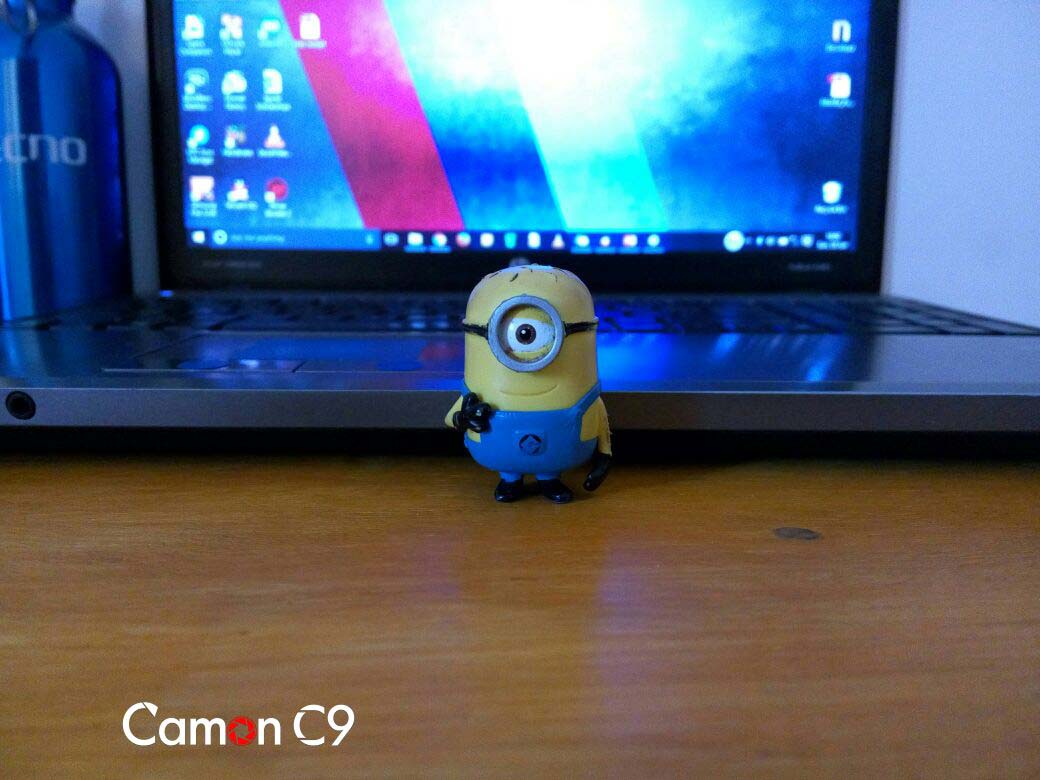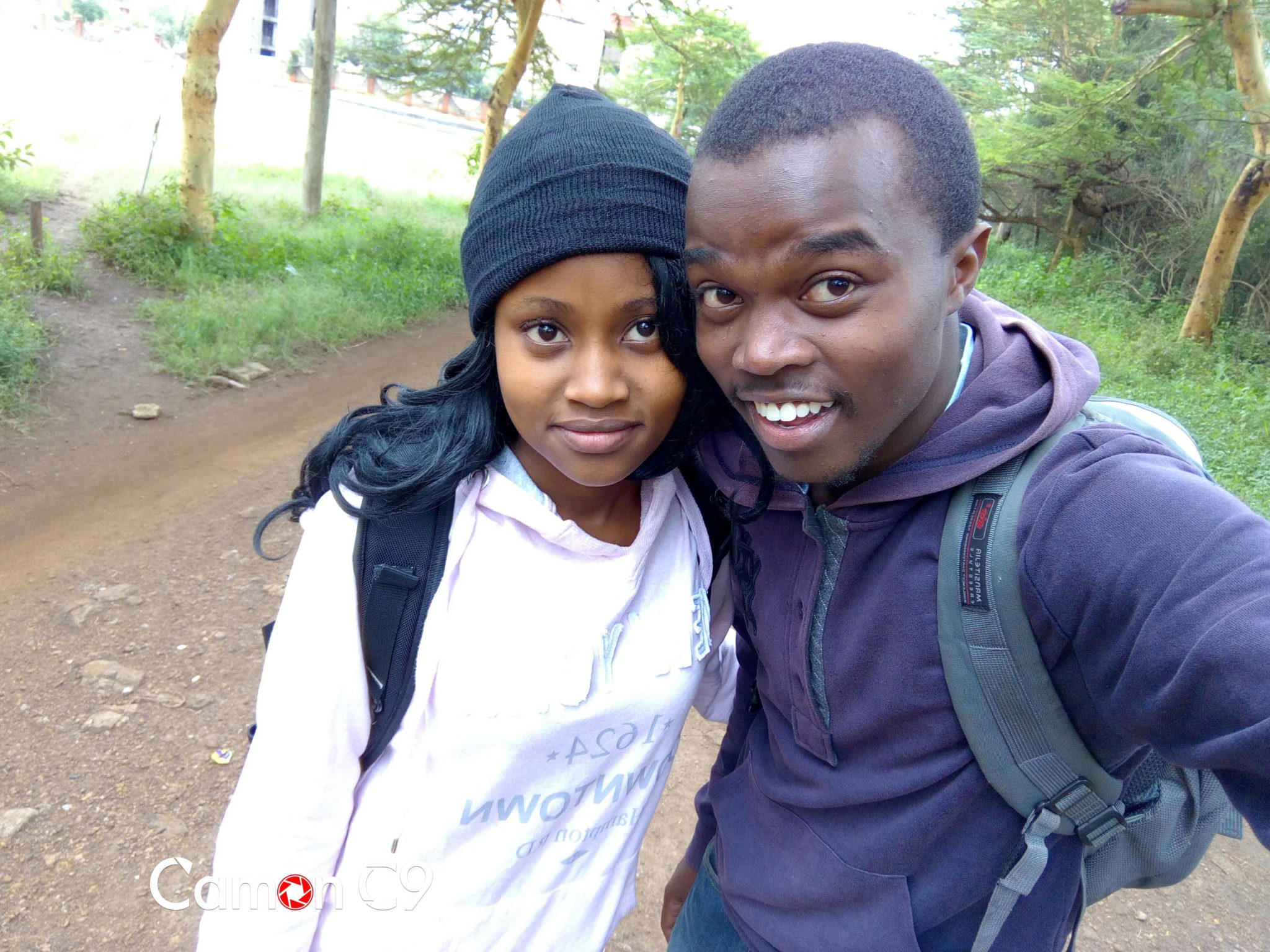 Performance
2GB RAM that does not let you down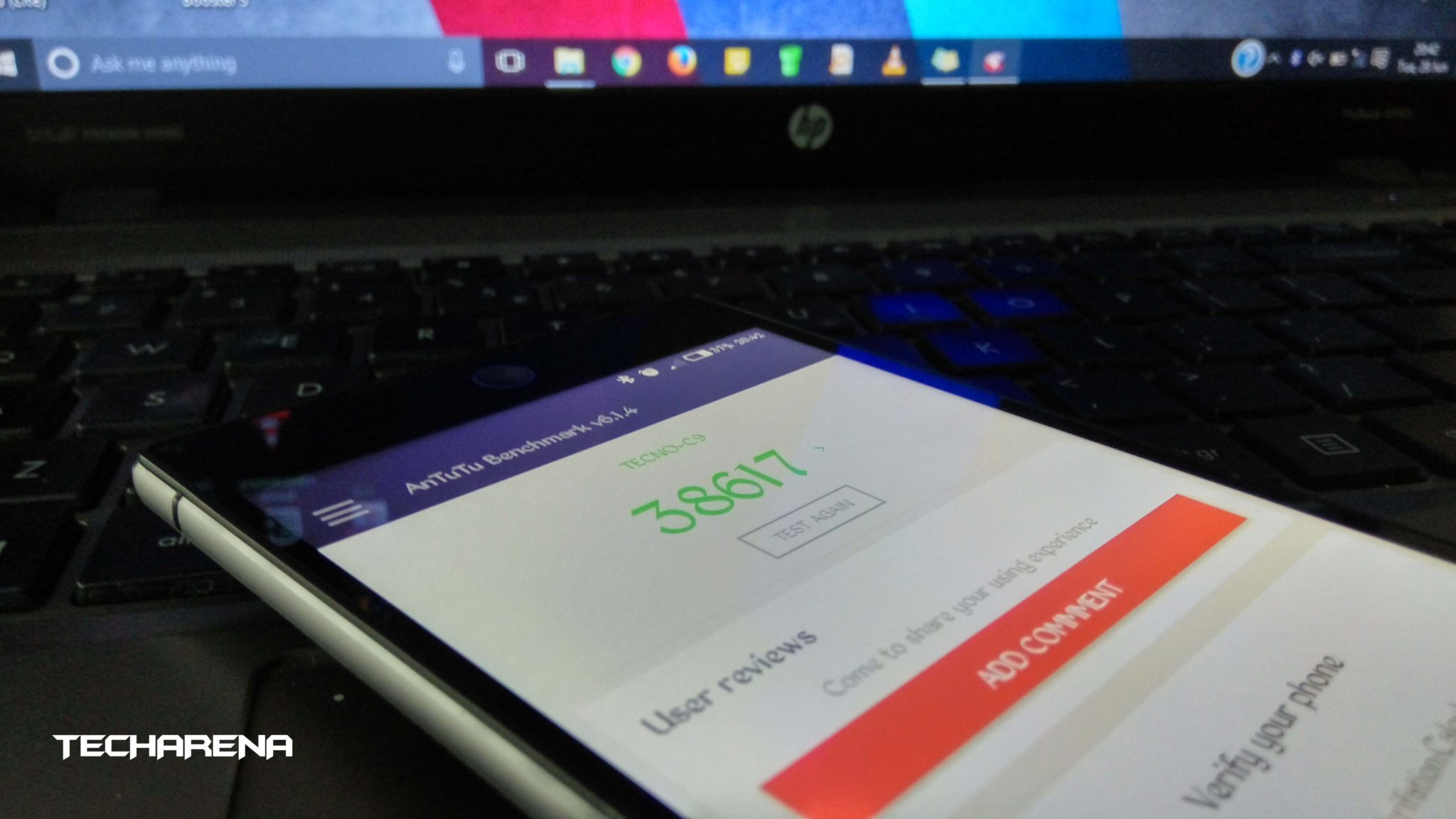 Last year's Camon C8 failed terribly when it came to performance. This year, Tecno greatly improved on that by including a 2GB RAM on the C9. For those who care about benchmarks, the 2GB RAM put together with a MT6753 Octa Core processor and a Mali T-720 GPU give a total score of 38617 on Antutu. When it comes to daily use, the phone performs as expected. Little or no lags at all. Apps open up swiftly and games, well, they are playable. Multitasking is a breeze and you will not get frustrated switching from one app to another.
Battery
Will easily last you through the day
The C9 packs a 3000mAh battery, which is pretty standard right now. On a normal day with moderate usage, that is social media, taking photos, making calls and playing games a little, I would end the day with my battery between 20% and 30%.
You should comfortably use your phone through the day without the worry of carrying a power bank. And in case you do not like charging your phone overnight, or you forget to do so, you will have enough left to start your day the following morning.
Software
Android 6.0 + HiOS = a meeeh experience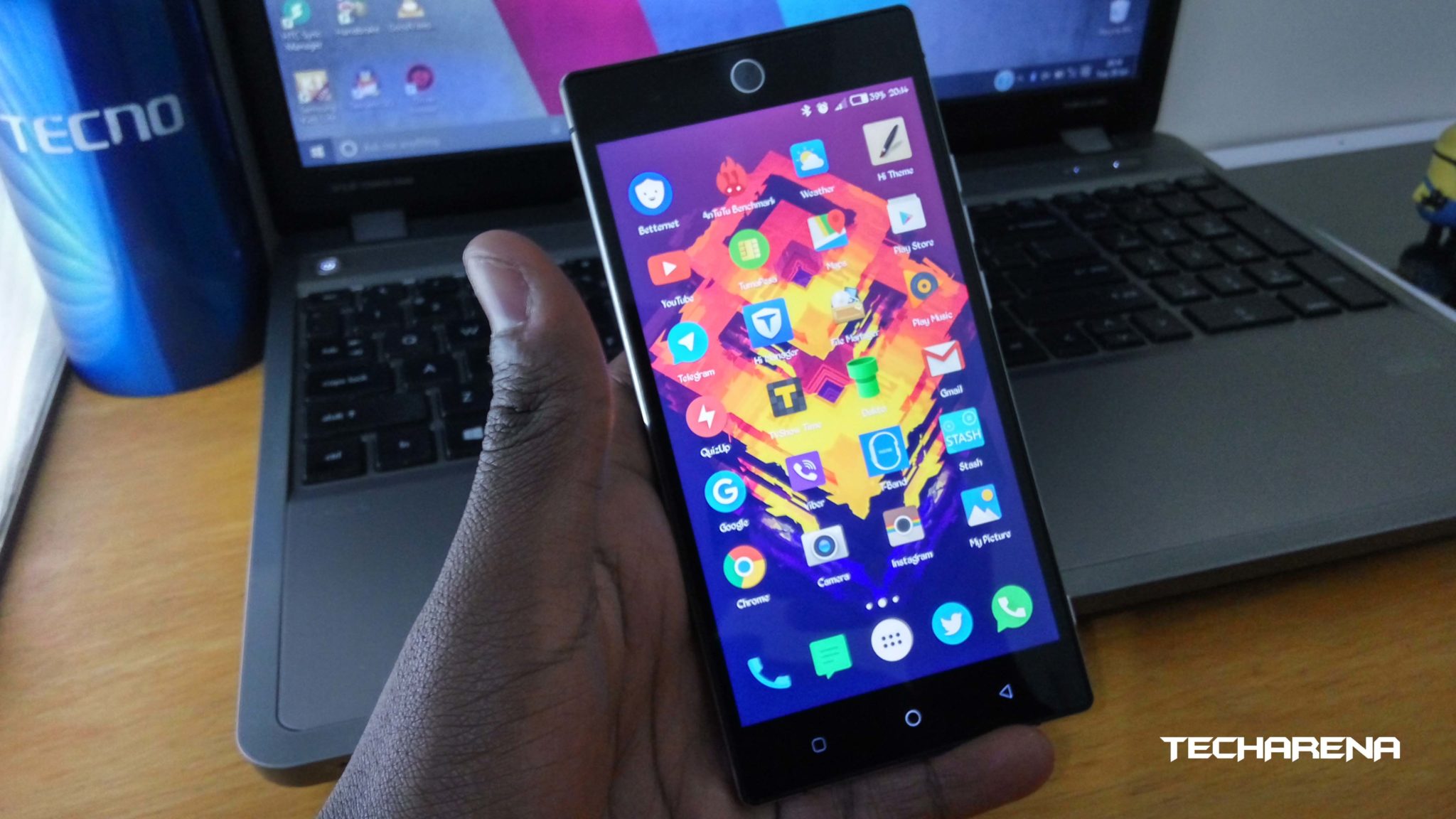 I won't lie, the software experience on the C9 is 50/50. It runs HiOS version 1.1 on top of Android 6.0 Marshmallow which adds a lot of features like quick gestures (draw a C on the lockscreen to launch camera), double tap to wake and a controversial "Eyeprint verification". I say controversial because how the eyeprint verification works is sort of unknown. The eyeprint is meant to be used as an alternative to using a pin, password or pattern on your phone. You simply unlock the phone by scanning your eye (Let all the iSheep and Samsung disciples know that Tecno did it first). In theory this sounds cool, but practically it's not so pleasing. It takes long to scan your eye, additionally you cannot scan your eye in a dimly lit environment or even while in motion. I just wish they went with a fingerprint reader instead but congratulations Tecno for trying something new.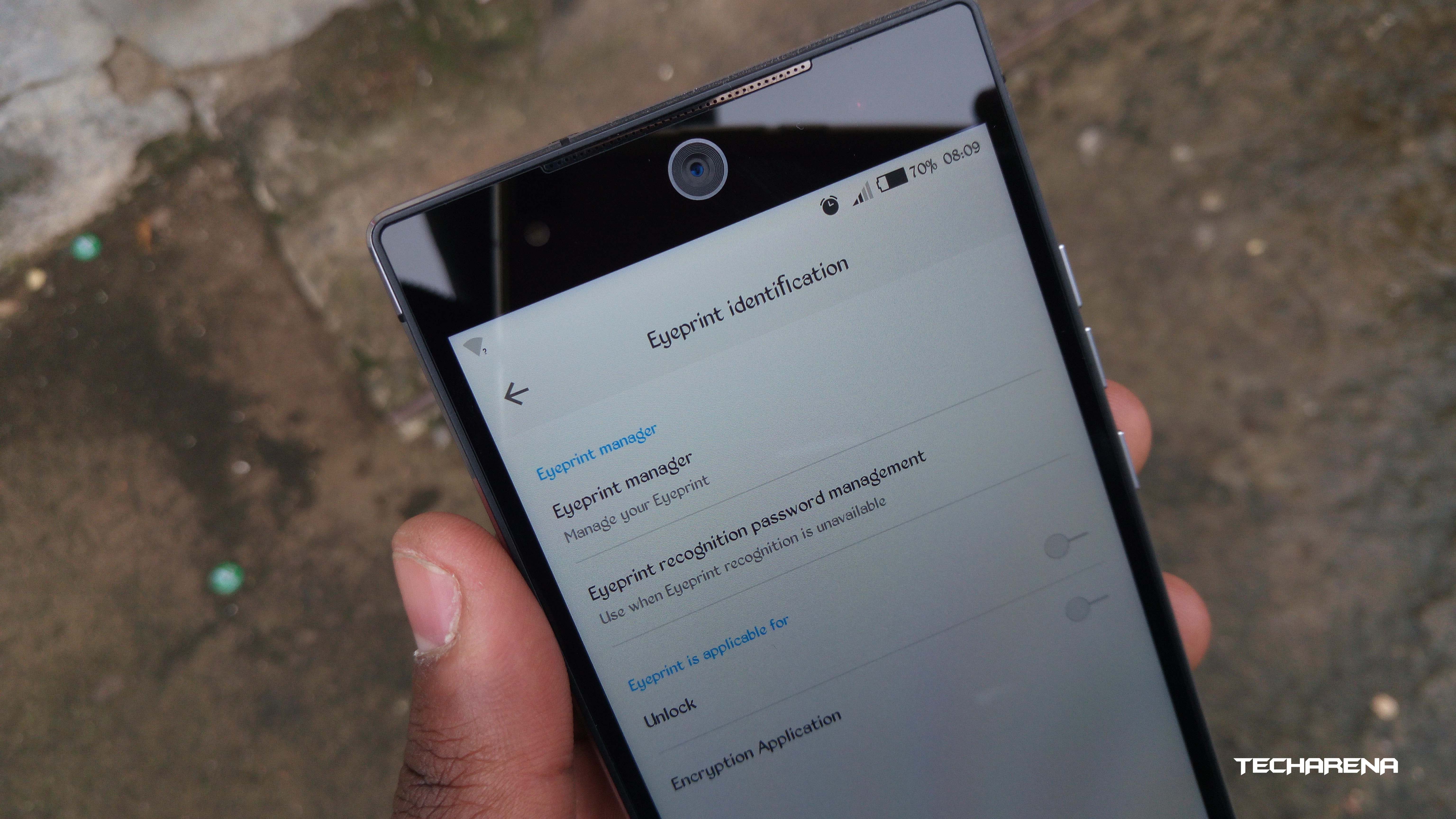 My other issue with HiOS is the home launcher. Open the app drawer and you'll be greeted with a whole mess of apps. There is no alphabetical arrangement or any sort of arrangement for that matter. You will be forced to take your time and arrange the app drawer of you want to have an easy time finding apps. The default icons are still as unpleasing as they were on the Boom J8 and most themes that you can use to customize the UI, have been "borrowed" from Infinix's XUI. For this reason I have been using Arrow launcher as my default launcher on the C9 and it has made everything much better. Also note that you will not be getting lockscreen notifications with HiOS.
Read More: Exclusive: XOS will be Infinix's Customized User Interface similar to Tecno's HiOS
Wrapping Up
The C9 has a lot to love about it. The build quality, the cameras, the display, the performance and battery life all make this phone very desirable. The only downside is HiOS, which of course you can try improve by using a third-party launcher or if you dare, get yourself a custom ROM.
Set at a price of Ksh. 18,000, I feel that the C9 is slightly overpriced. The Infinix zero 3 which comes at the same price point, offers better performance, a much better 21MP main camera and superior software experience (it had to be said). However, if you choose to overlook the downside of the C9, I can almost guarantee that you will have a great time with this device.
I also have to mention that the C9 was launched alongside the T-Band, a smart band that compliments the C9 in many ways. We will have the review of the T-Band soon.
Read More: The Wileyfox Swift Review: An Out of the Box Cyanogen Experience
Checkout the camera capabilities of the Camon C9!!