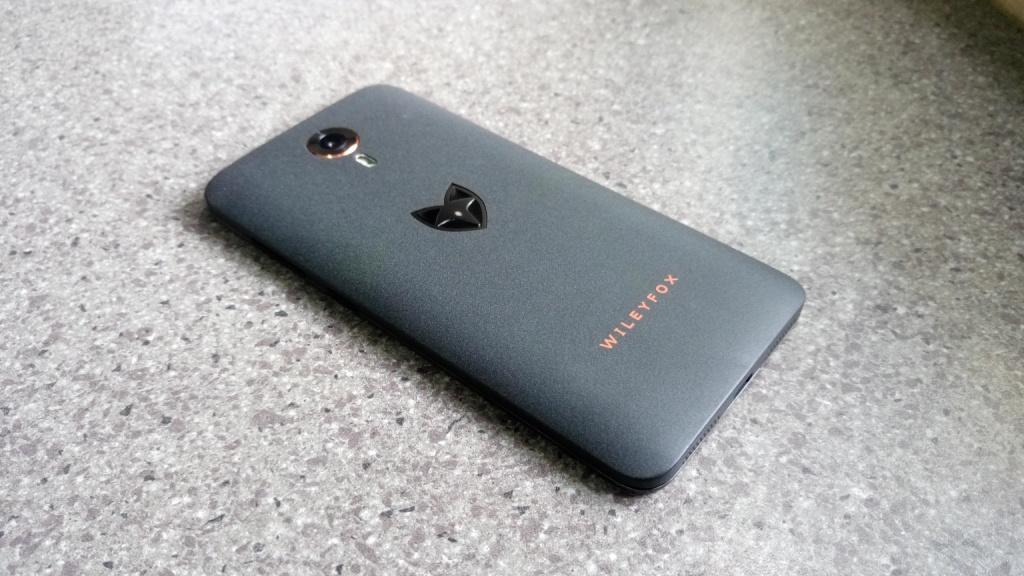 When you look at most smartphones on the market, you will notice that most of these devices tend to offer the same thing. There are some manufacturers out there that try their best to differentiate their smartphones from what you can get on the market. This strategy has worked perfectly in most other markets but in Kenya we have not seen many manufacturers trying to be different and we are stuck with devices that share a lot of similarities even though they come from different manufacturers.
Wileyfox is one company that plans to bring some changes to the Kenyan smartphone market. The company recently launched two of its smartphones, the Wileyfox Swift and Storm, in Kenya. The company says that it is not interested in mass marketing its products like every other manufacturer as it plans to be exclusive in its approach in this market.
Read More: WileyFox: Bringing Exclusivity to the Kenyan Smartphone Market
I have been using the Wileyfox Swift for a little over a month now and I decided to write this review to tell you what it's all about. You can get the Wileyfox Swift in Kenya for Ksh 12,999 from Jumia.
What's in the box
The Wileyfox Swift comes with a small colorful box that you will notice evey time you walk in the room. Here is what you get in the box
The Phone
Warranty information
User manual
USB cable
You don't get any earphones or the power adapter.
Wileyfox Swift Specifications
Display: 5.0-inch, 1280 x 720 at 294ppi
Processor: 64-bit Quad-core 1.2GHz Snapdragon 410
Memory: 16 GB of expandable storage space and 2 GB RAM
Camera: 13MP at the back, 5MP in front
Operating system: Cyanogen 12.1
Battery: 2500 mAh
Network: 2G, 3G and 4G LTE
Available Colors: Sandstone Black
Design
Simple with a unique back cover
Even though the Wileyfox Swift isn't the most visually appealing smartphone out there, it still has some unique features that differentiate it from other smartphones within the same price range. The phone has a 5 inch display so holding it with one hand isn't a problem. Its curved edges make it comfortable to hold and its textured back cover gives it so much grip so you do not have to worry about it slipping from your hands.
Nothing about the design of this phone is going to blow your mind away but there is just something about it that gets me excited every time I look at it. probably it's the textured back cover that looks and feels good. The back cover is made of plastic and almost feels like alcantara which gives the phone a premium touch, something I like about it.
You get the usual ports and buttons where you expect them. The volume and power keys are on the right section of the phone. The Micro USB port is on the bottom section of the phone while the earphone jack is on the top section. There are two speaker grilles on the bottom section next to the Micro USB port but only one of the grilles has a working speaker, the other one is just there for aesthetics.
At the back of the device sits the 13MP camera with dual LED flash below it. There is also a sunken Wileyfox logo that looks absolutely beautiful and the Wileyfox name is at the lower section of the back cover. This back cover can be removed to give you access to the dual SIM card slots and the MicroSD card slot.
Display
Bright and vibrant enough, 5.0 inch IPS LCD, 1,280 x 720 pixels, 294ppi
The one thing you will definitely like about the Wileyfox Swift is its display. The phone has a 5.0 inch IPS LCD one with a resolution of 1,280 x 720 pixels, the display is protected by Gorilla Glass 3. As for brightness, the Wileyfox Swift's display did not disappoint me, it is bright enough even when using it under direct sunlight, viewing angles are also great. There is an auto brightness feature that adjusts the phone's display depending on the lighting around you.
This phone has a feature called "LiveDisplay" which changes the color temperature depending on the time of day. I found this feature to be very useful especially in the evening and at night as it lowers brightness to ensure my eyes were not strained so much as it gets dark.
As for responsiveness, I did not have any serious issue with this display, it was fast in responding to my touch. Another good thing about this display is that it does not collect fingerprints as you use it thanks to the oleophobic coating. This is something you don't always expect from smartphones that cost less than Ksh 15,000.
Software and performance
Cyanogen 12.1, 1.2 GHz Snapdragon 410 processor, 2GB of RAM
The Wileyfox Swift comes with Cyanogen 12.1 out of the box. This is one of the selling points the company is using when pushing this phone and this clearly attracts the true Android fans. Cyanogen OS is based on Android but done better than Android itself if you ask me. It is sort of made for power users who want to be able to control almost everything on their devices. You can literally control everything about your phone with Cyanogen OS. This allowed me to transform the phone to what I wanted it to be. The good thing about this ability is that two people can have the same phone model but they look totally different when you use them.
As for the performance, Cyanogen paired with the Snapdragon 410 processor and 2GB of RAM runs smoothly on this device. I did not experience any performance issues for the few weeks I have been using the Wileyfox Swift as my daily driver. The software feels like it was built specifically for this phone.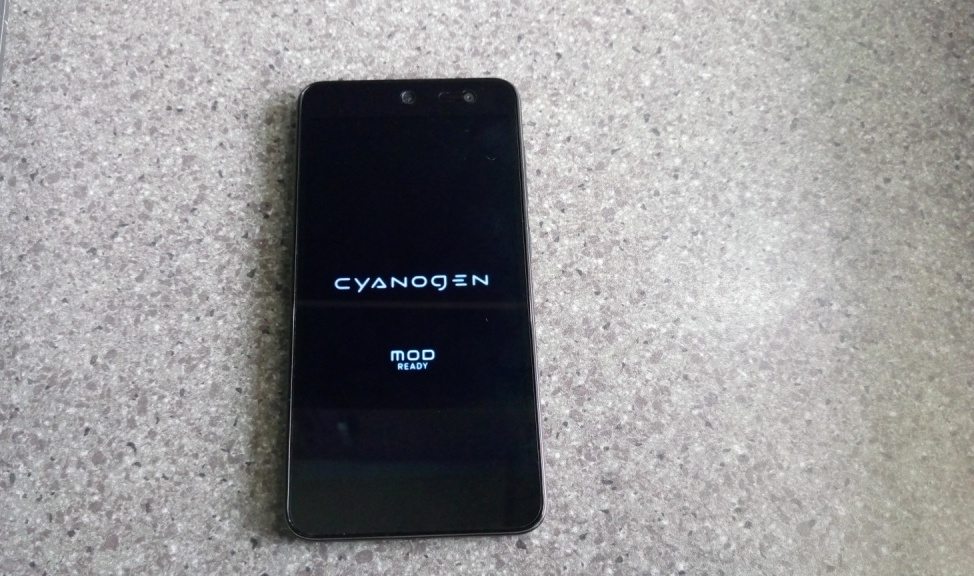 Using this as my main smartphone, I got to love its performance and customization options. Switching between apps is smooth and this is one of the things I honestly like about this phone. I have used a good number of slow smartphones so anytime I get one that gets the work done without any issues, I appreciate it.
Audio performance is also quite good when watching movies, listening to music or when having a phone call through the speaker. The speaker is located next to the Micro USB port at the bottom so the sound is not blocked, you hear everything clearly and this is something you will appreciate when watching movies.
Camera
13 MP at the back, 5MP in front
The Wileyfox Swift comes with a 13MP camera at the back and a 5MP one in front. There is dual LED flash at the back that helps out when taking photos in low light environments. When the lighting is good, camera performance is exceptional, all colors are reproduced correctly without any saturations. This is the case for both the front and rear cameras.
Just like Cyanogen itself, the camera app has a good number of settings that can be intimidating for those of us who are not pros in this sector. Luckily, there is the auto setting and the default settings that make it easier.
Autofocus speed varies a lot and in some situations it is very fast while in other it slows down a bit. This is understandable especially when the lighting changes or in the evening. Video recording with the back camera is smooth and there are no camera lags as with most other smartphones within this price range. I also noticed that the switching between photo and video modes is fast and the camera does not slow down even for a single second, this is one of the small things that make this phone amazing.
Battery
2500 mAh
The Wileyfox Swift comes with a 2500 mAh removable battery. This isn't the best battery out there but it can easily get you through the whole day. The phone doesn't have a powerful chipset so power consumption is manageable. In many occasions, I got the battery to last for over 8 hours with moderate usage but I had to quickly charge it when I got home. By moderate usage I mean making a few phone calls, a little bit of chatting, social media and playing about two games. After this, I got home with the battery just shy of 20%. If you spend most of your day using your phone, running heavy applications and just keeping the screen on, you will have to top up the battery before the end of the day.
If you are not always on your phone, you can easily get the battery to last the whole day. There are a number of inbuilt battery management features that you can use to get a few extra hours of usage if you happen to be running low.
Conclusions
Having spent close to one month with the Wileyfox Swift, I can say that it is one of the best phones under 15K. The phone is made for the true Android enthusiasts who want a device that they can customize to their liking. This is thanks to Cyanogen 12.1 that is powering it. I know that this is not that appealing to most people but there are those who will appreciate it. This is definitely what I liked about this phone, the idea that you can change almost everything about a smartphone straight out of the box without installing anything is very appealing to me.
As for performance, there is nothing to complain when it comes to this phone. It handled all tasks I threw at it without any issues. I do review a good number of smartphones and getting one that is affordable and is reliable performance wise is not that easy.
Using this phone as my main smartphone did not present any problems either. I used it on Safaricom and it was fast in picking up the network. In areas with 4G coverage, the phone picked it up without any delays. Call quality is also good and I could clearly hear what they were saying thanks to the very visible earpiece.
The battery is the biggest disappointment with the Wileyfox Swift, I believe that it should have been expanded to 3000 mAh or even 2800 mAh to give you a few extra hours of usage.
The design is also a bit disappointing for me. The back is unique and really good but the actual design of the phone is not appealing. Wileyfox should at least try and improve on that with its next phone.
As mentioned above, you can get the Wileyfox Swift from Tricom stores, Jumia and Kilimall from JKsh 12,999.
Read More: The Lenovo Yoga 710 Review: A Powerful 2-in-1 Laptop