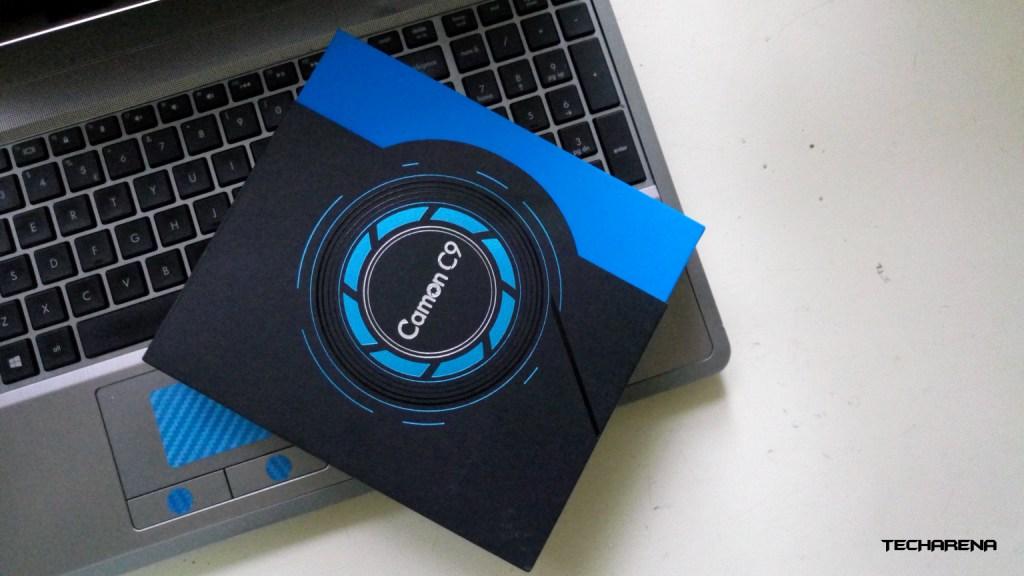 I have been excited about the Camon C9 device even before the leaks started showing up. Just the other day, the device landed onto my hands and from the experience I had unboxing it, I can tell this is going to be one interesting review.
We have already done a specs list for the Camon C9, which you can checkout here. In this post I will be telling you my initial impressions with the device.
Starting from the package, it came in a tightly sealed milk box, which I gracefully tweeted to show my excitement 😀
The Blue Box
Anyway, onto serious matters now, Tecno have really upped their game when it comes to presentation. I thought the packaging of the Boom J8 was impressive, until I got to experience that of the Camon C9.
Bundled inside a blue box with a black retractable cover, the presentation of this device is definetely of flagship standards.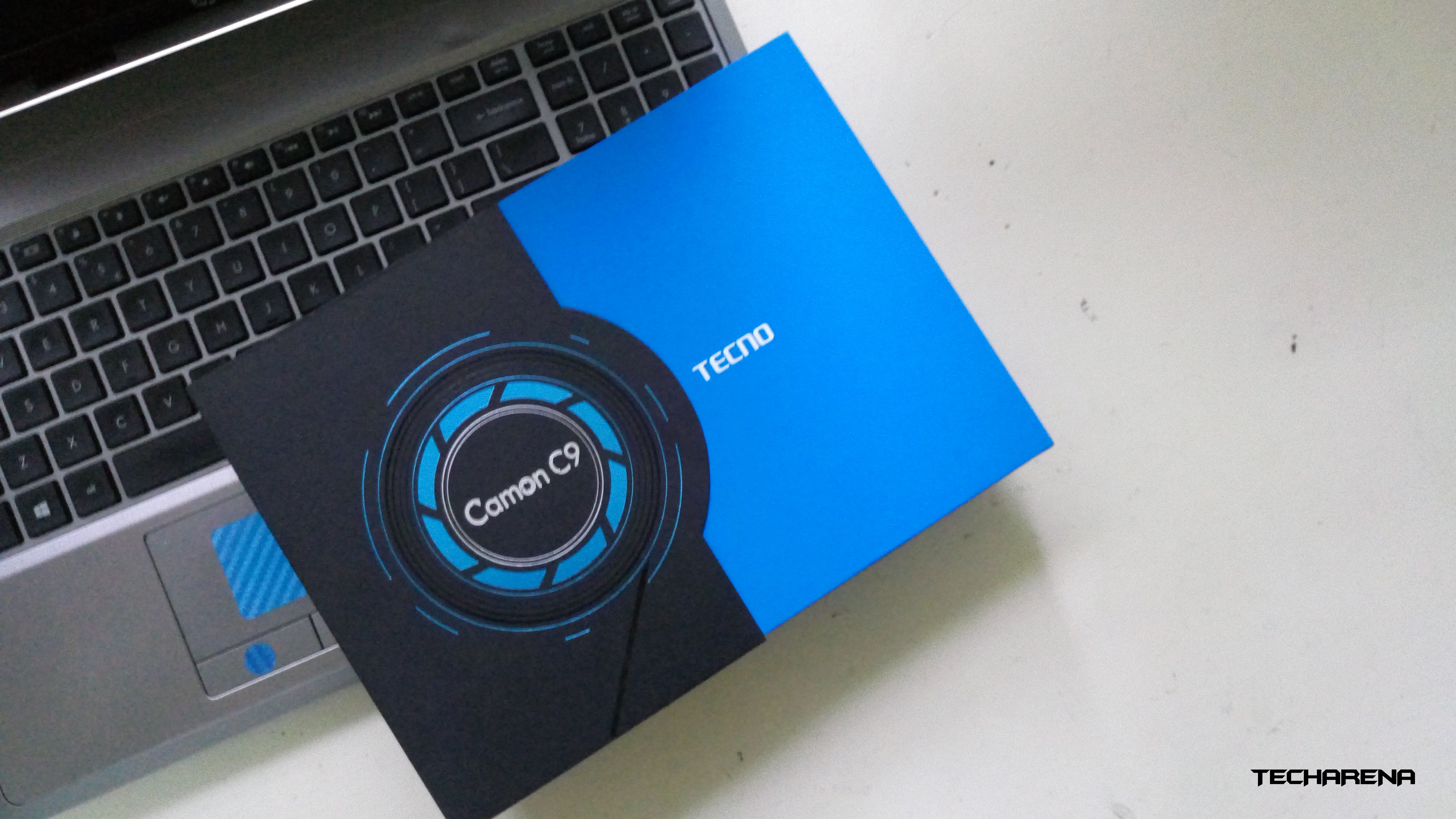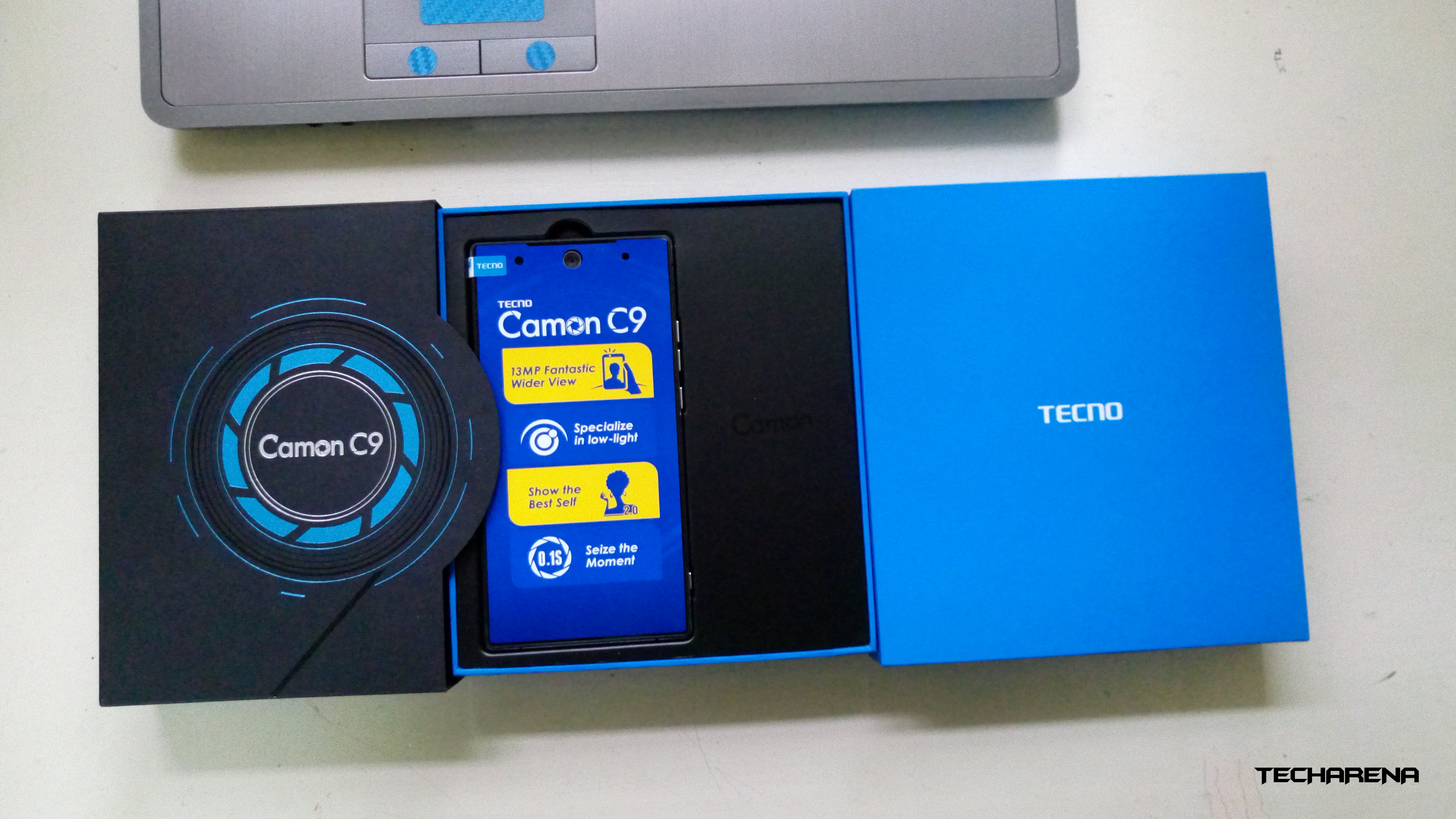 What's in the Box?
Inside the box, you find the usuals, i.e. USB cable, wall adapter, earphones, flip case, warranty and user guide among other documents. Oh, there's also a sim ejector tool, which I couldn't find use of since this is not a unibody device (this means the back cover is removable), but thank you Tecno for the extra tool. I was hoping the device would come with a cool accessory, maybe a smartband? But no, not even a selfie stick.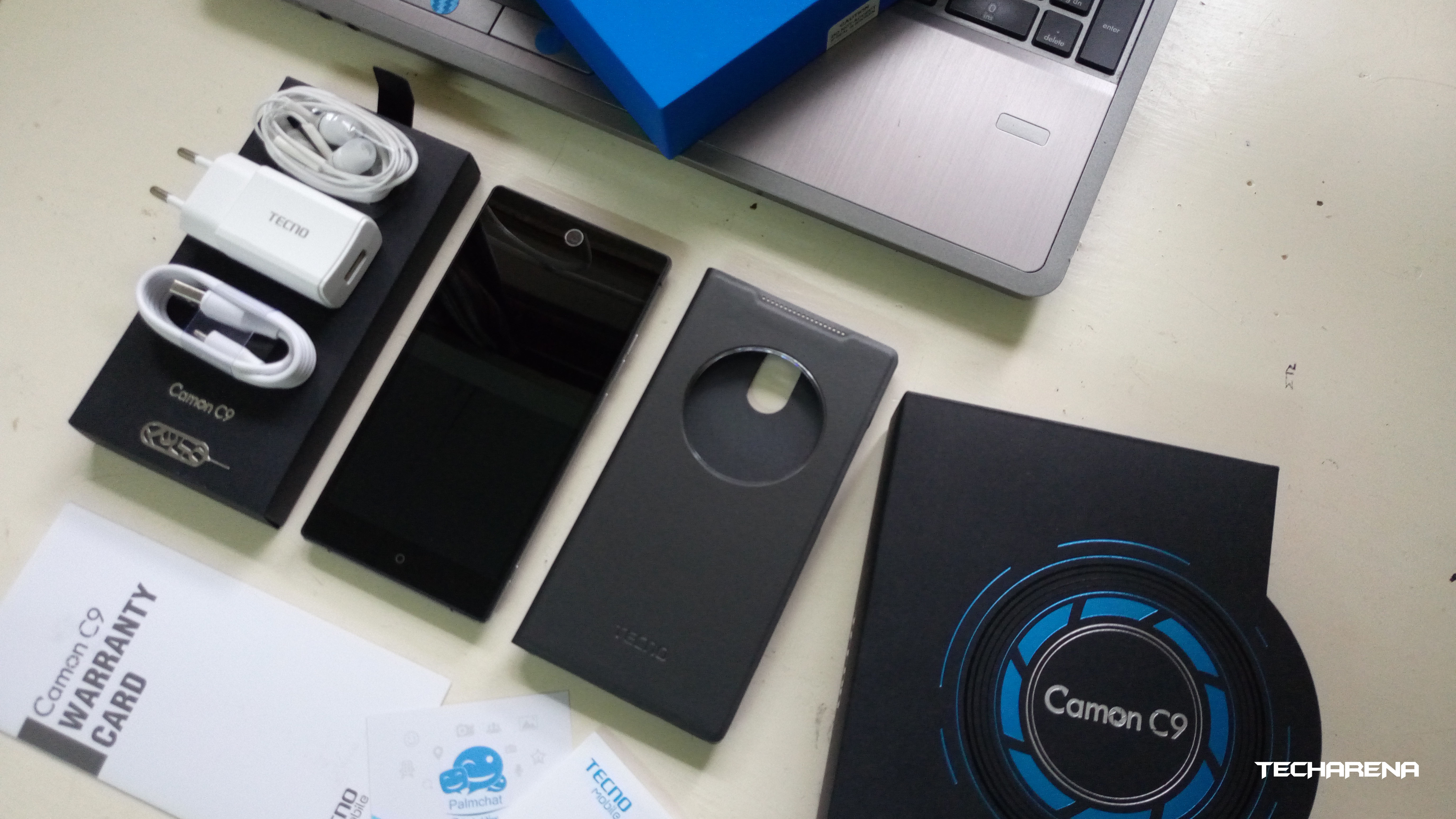 The higlight of the Camon C9 is the 13MP selfie camera and main camera. Tecno was even bold enough to declare this device, "…the best camera phone in Africa…" taking it further and boasting of its front camera,  "Its front camera is second to none in the world." I will be sure to put the Camon C9 up against the words of its makers during my review – heads up, follow us on Instagram to see all the images that I will be taking with the Camon C9.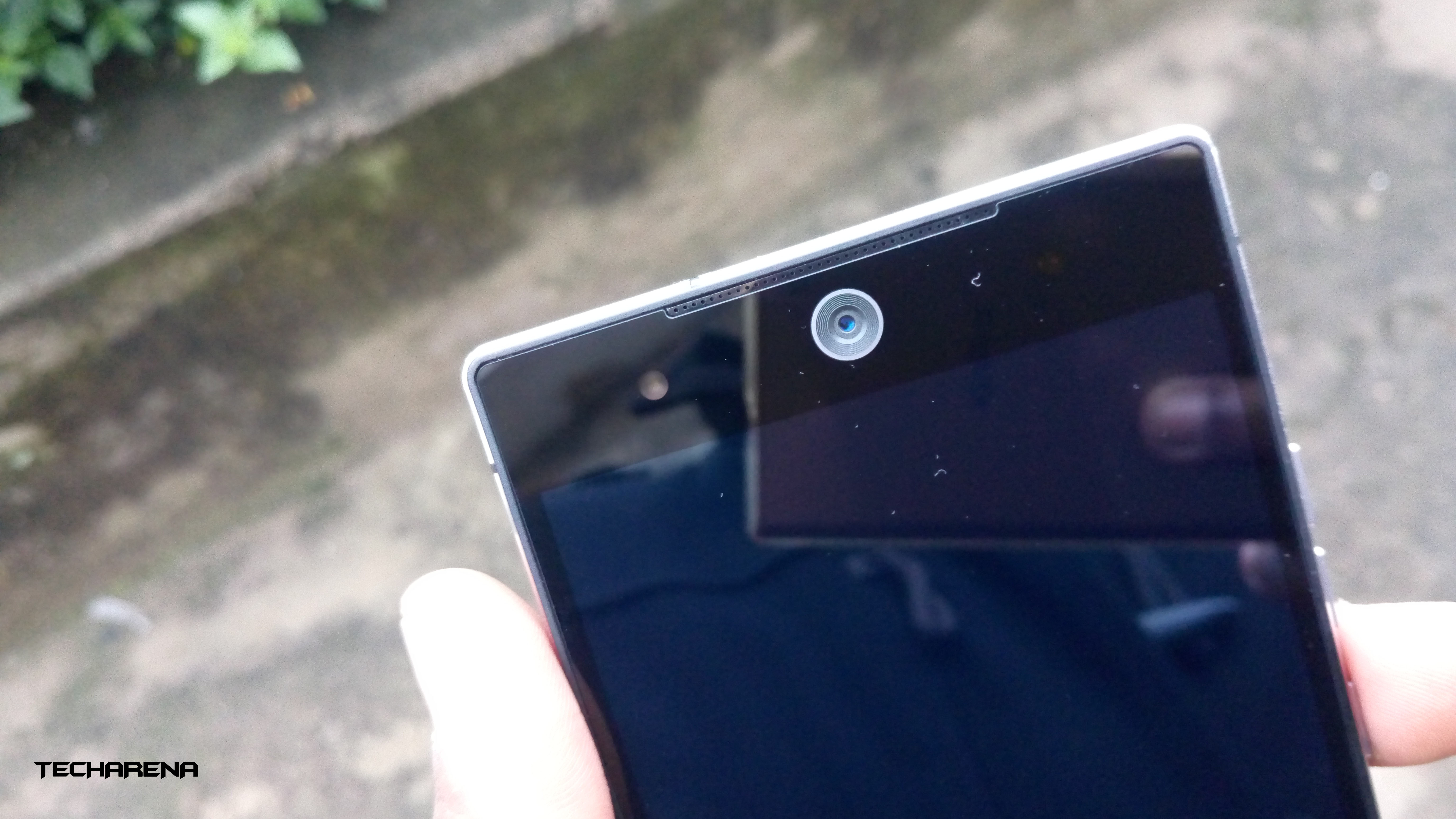 I will end this post by saying, the Camon C9 looks to be a promising device, and with a price tag of Ksh. 18,000 it competes directly with the likes of Infinix Zero 3. I am looking forward to seeing how the C9 holds up with everything that I will be throwing at it (not literally), hopefully, it won't break.
Read More: The Huawei P9 Unboxing and First Impressions