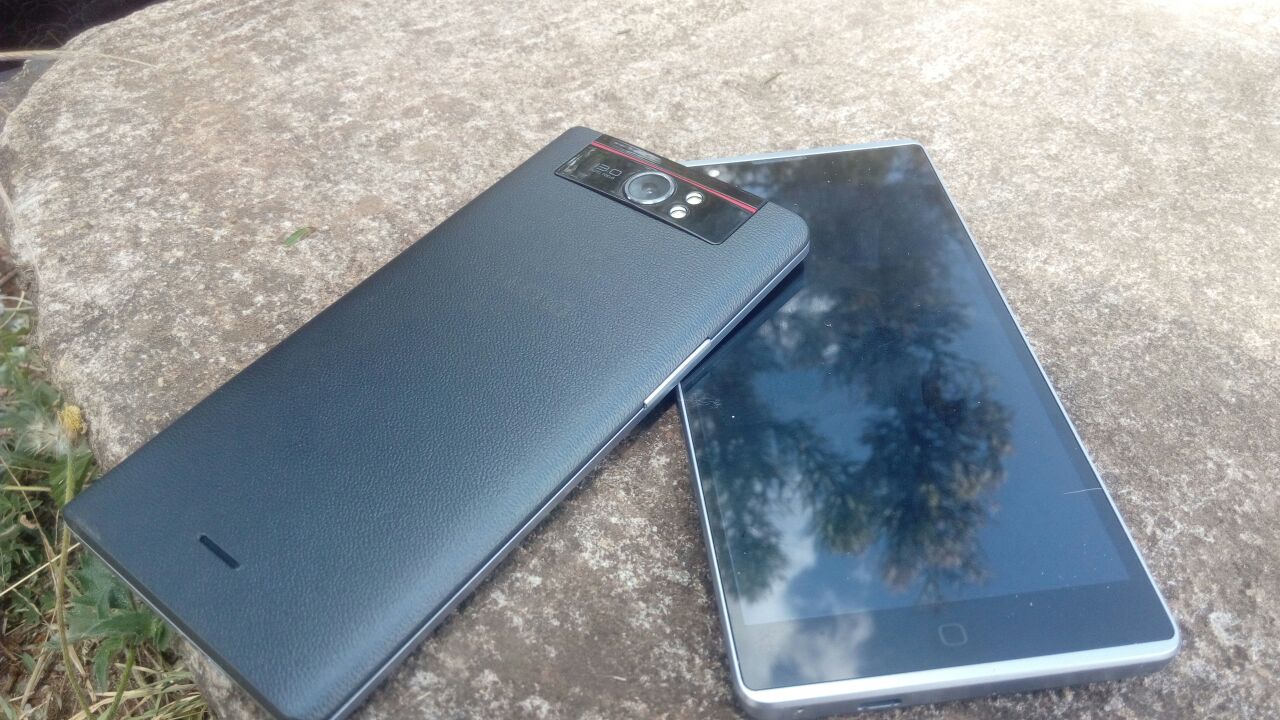 If you bought the Tecno Boom J8 you have used Tecno's new user interface, HiOS (pronounced as H.I.O.S or Hi-O.S, I really don't know). Tecno Camon C8 users recently joined the HiOS train when Tecno released a Marshmallow 6.0 based update for the device. I had earlier done a first look at HiOS and after living with the UI for the past two months,I must say a lot has changed and not for the better.
Read More: Tecno HiOS First Look 
We will be looking at a comparison between a Camon C8 running HiOS and the other running Tecno's old UI.
**forgive me for the quality of the images**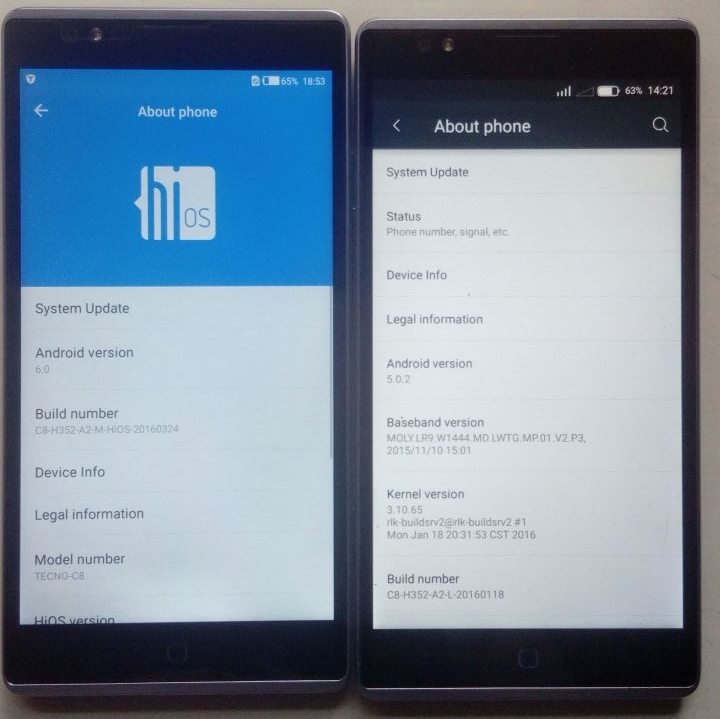 First, we will highlight what's new on HiOS:
New Lockscreen
Hi Manager
New Notification shade
Themes and Fonts
Icons, Overall Design and Animations
That's it. We're done.
As you can see from the list above, not a lot has changed. HiOS feels like a collection of different User Interfaces from other brands put together. Before the Tecno fanboys start throwing stones, I have my reasons for saying this, if you haven't yet used HiOS just walk into any Tecno shop and have a hands-on with the J8 and if you don't see the similarities between HiOS, Huawei's EMUI, Xiaomi's MIUI and some hint of iOS then be first to cast a stone. Anyway, since I have already started mentioning the negatives, let me just give a compelete list.
Everything wrong with HiOS:
The UI looks and feels like a copy and paste thing, as mentioned above.
Customization is low. Apart from fonts and the limited themes, there's literally nothing else to customize. One can't even customize the notification light any more.
The bugs keep coming…I know this can be fixed through an OTA Update, but when are we going to get it?
No lockscreen notifications! In 2016, and they decide to take away the one thing android does best.
Honestly, that name HiOS – regardless of how you pronounce it, sounds like a parody of iOS.
They ruined the notification shade. Like I said, it looks more like iOS than android.
There's a problem with notifications on HiOS. Sometimes you get the notifications and most times you just don't get anything. Inconsistency.
The icons are meeh! Especially the default theme, those squarish icons are the first thing Tecno should have gotten rid of.
The app drawer is a pain! There is no auto-arrange, and even when you take forever to arrange the app drawer to your liking, you have to keep doing this every time you install or uninstall an app.
What HiOS does well:
Microintelligence, simply put as off-screen gestures.
Animations are perfectly done on HiOS. Good job.
Battery saver options and Hi Manager are perfect and offer a relief from the pains of using HiOS.
The transparent, iOS look is not thaaat bad. Maybe 60% bad?
The bloatware are gone. Well, not completely but Tecno have greately reduced the amount of bloatware present.
Most of the things on HiOS are not new, like the Microintelligence mentioned above is just a fancy name for gestures, which is already present in the current Tecno UI, the home launcher and app drawer are basically the same. So is it worth it to upgrade your C8 TO HiOS?
Well, for those who have the J8, you have no option but to stick to HiOS, unless there's a custom ROM out there that I don't know about. C8 users, on the other hand, have the option to either upgrade or stick to what they already have. The upside of updating is you get Android 6.0 Marshmallow, finally! The downside? Well, refer to the list uptop. I would be able to live peacefully with HiOS if it had, atleast, lockscreen notifications issue sorted but since Tecno doesn't seem to care about notifications, HiOS and I will simply remain acquaintances.
Read More: Tecno DroiPad 8II Tablet Unboxing and First Impressions