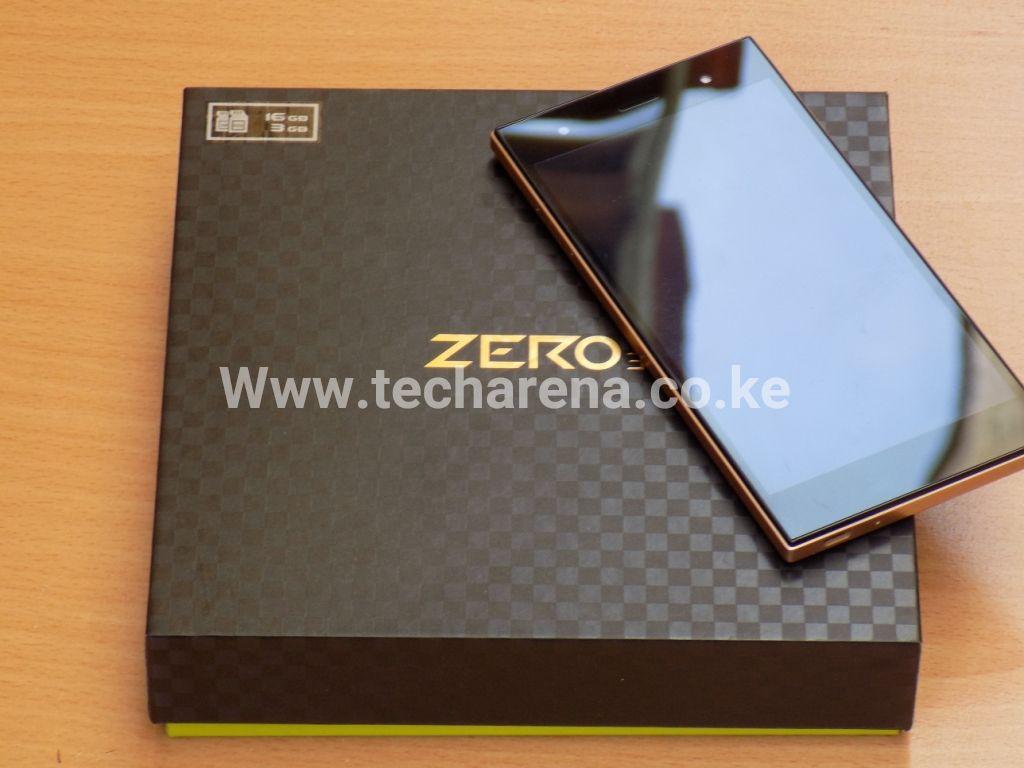 Last week, Infinix officially unveiled its latest flagship smartphone, the Zero 3, in Kenya. I have had the Infinix Zero 3 for a little bit over 2 weeks and I have finally decided to review it. This is the first Infinix smartphone to be launched in Kenya this year and it comes with some amazing specs that you might be interested in.
I already did an unboxing of the Infinix Zero 3 which you can check out below.
Read More: Infinix Zero 3 (X552) Unboxing and First Impressions
Infinix Zero 3: What's in the box?
Inside the box that comes with the Infinix Zero 3, you will also get the following items.
The Phone
USB/ Charger cable, wall adapter
Warranty and safety information
Back Cover
You do not get earphone with this phone
Design and Hardware
The design of the Infinix Zero 3 feels a bit more like that of the Infinix Hot 2. It has almost sharp metallic edges with a glossy back. I would have preferred If Infinix used the same Kevlar back cover it used on the Zero 2 as that particular one looks much better.
All in all, the Zero 3 feels comfortable to hold and is very light making it easy to carry around. It is not very slippery and has an almost flat design. If you get this phone, you have to deal with the many fingerprints that both the back cover and front display collect as you use it. These are not deal breakers but I thought I should just point them out.
Since it comes with a non-removable battery, the SIM card and MicroSD card slots are on the sides. You also get the normal power and volume keys on the right side with the earphone jack at the top and the Micro USB slot at the bottom.
The hardware doesn't feel premium or cheap, it is somewhere in the middle.
Display
The Infinix Zero 3 has a 5.5 inch display with a resolution of 1080 x 1920 pixels. This gives it a pixel density of 400ppi. I did not have any issues with this display as it is very bright, vibrant and responsive. If you have the brightness level at maximum, you can easily see what is on the screen even under direct sunlight, this is a good thing for those who are always outdoors.
Viewing angles are great and you will not have to worry about any pixelated images when looking at the screen  from the side. Above the display is the earpiece, front facing camera, front facing flash and notification light.
Performance and Specifications
The Infinix Zero 3 is powered by a 2GHz Octa-core MediaTek MT6795 with 3GG of RAM, 16GB of storage space and the PowerVR Series6 GPU. The 16GB storage space can be expanded up to 128GB using a microSD card. I did not have any performance issues with this combination except for the usual lag you expect with any smartphone. Multitasking and switching between different apps is snappy and fast.
With the above combination, the Infinix Zero 3 can even handle graphics intensive applications with much ease. I got to play games such as Asphalt 8 without any lag or slowdowns. The only problem is that the phone gets very hot when you use it for a long time.
Read More: Infinix Zero 3 (X552) Specs and Price in Kenya
Camera Performance
The main selling point of the Infinix Zero 3 is its 20.7MP back camera with dual LED flash. This camera is made by Sony so you are sure the photos are good when both indoors and outdoors. The camera is also able to record 4K videos.
At the front sits a 5MP camera with LED flash. This camera is also quite good especially if you are in a well-lit room. The front facing flash helps things a bit in a dark room.
Battery Performance
The Infinix Zero 3 comes with a 3030 mAh non removable battery. One of the biggest issues I have with this battery is that it drains very fast. You will be lucky to go through the whole day on one charge. On most occasions, I had to charge it up in the middle of the day just to be sure that I will be left will be left with enough battery juice by the end of the day.
If you are an extremely heavy user, you may have to walk around with a power bank just to be sure your phone will always stay on.
There is a power saving option that can give you a few extra hours of usage but will limit functionality of the phone. You will only be left to use your phone for the most essential tasks when you switch on this feature.
Conclusions
The Infinix Zero 3 is quite an interesting device. It is available for Ksh 18,500 but comes with specs you expect from a smartphone above Ksh 30,000. The phone's design is not very impressive if you ask me but its performance is. If you want a phone that gets the job done the way it is supposed to, the Infinix Zero 3 is what you should get.  I did not have any issues performance-wise even when running some heavy applications and multi-tasking.
The two biggest issues I have with this phone are, low battery life and overheating issues when using it. The back cover provided help cool things down a bit but you will still feel the heat. Infinix should improve on these two with the Zero 4. For the battery, you may want to walk around with a power bank.
Should you get this phone? Yes, it is quite a bargain considering its price of 18,500 and its premium specs. If you are into photography, this is definitely the smartphone to get as the 20/7MP camera at the back takes very good photos.
Read More: Infinix Zero 2 Vs Infinix Zero 3 Specifications showdown