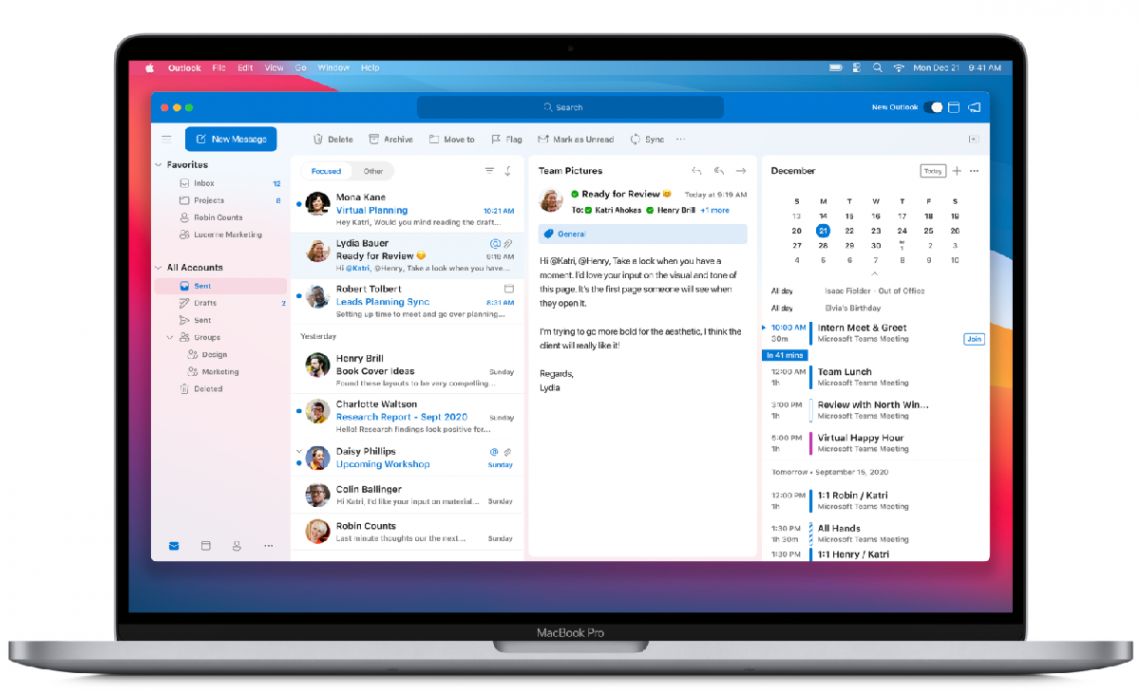 Yesterday Microsoft announced that it is adding support for iCloud accounts in the new Outlook for Mac. The new Outlook will be landing in the coming weeks enabling Mac users to organize work and personal emails, contacts, and calendars together in a single app.
The redesigned Outlook embodies Microsoft's Fluent UI design system, its primary aesthetic design language across its services and apps. Microsoft says it also says the redesigned Outlook matches macOS Big Sur's new look and has been built with simplicity and ease of use in mind.
The same applies to other Office apps for Mac, including Word, Excel, PowerPoint, and OneNote for Mac.

Universal app support for M1 Macs
Apple's shift to in-house ARM-based processors was groundbreaking, bringing a breath of new life to its Macs. The challenge was app compatibility, which the company tries to solve with a new feature called Universal apps.
Universal apps are built to run on Macs with Apple Silicon and Intel processors. Adobe was the first to jump ship with Lightroom, and now Microsoft is following suit with Universal app support for Macs with M1.
"We are excited to announce that starting today we are releasing new versions of many of our Microsoft 365 for Mac apps that run natively on Macs with M1."
Universal app support for Microsoft's flagship office apps like Outlook, Word, Excel, PowerPoint, and OneNote will improve performance as they will be able to take full advantage of the speed leaps on the new M1-powered MacBook Air, 13-inch MacBook Pro, and Mac mini. At the same time, the apps will also run natively on Intel-powered Macs.
Microsoft Teams will also be available as a universal app in the future.
Read Next: Microsoft Office Adds Trackpad and Mouse Support on the iPad