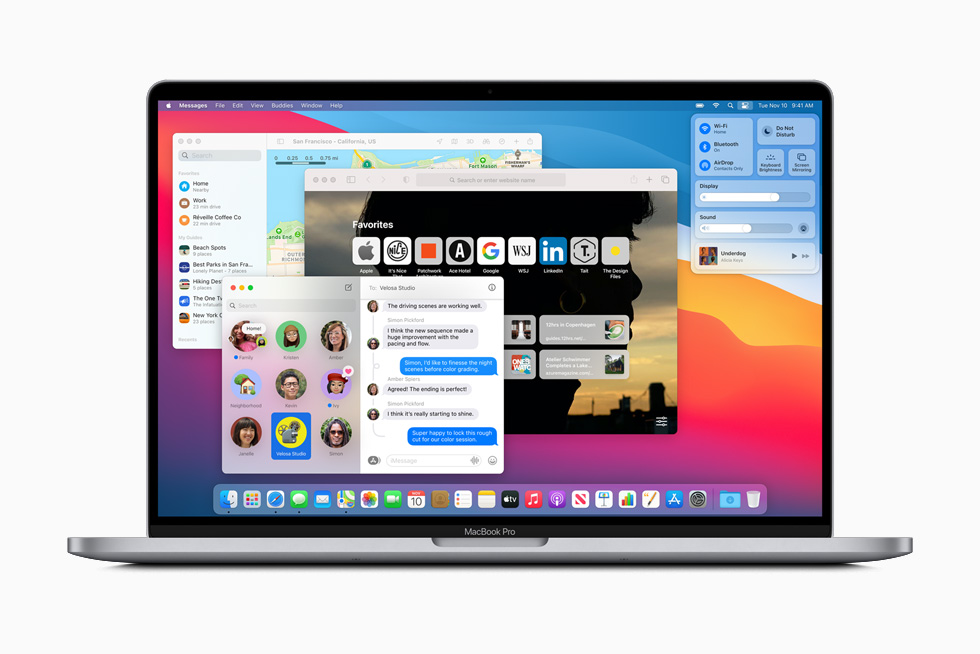 Apple's next version of macOS, Big Sur, is now available to everyone. macOS Big Sur is the company's first OS to run on its in-house silicon, the M1 chip, that was recently unveiled. As expected, it also supports Intel-based Macs.
But those who will enjoy the most of the benefits included in macOS Big Sur will be the ones who buy any of the company's latest Macs. Either the 13-inch MacBook Air, 13-inch MacBook Pro, or the new Mac Mini.
macOS Big Sur update is huge for Mac owners, which brings a fresh, new design plus enhancements to key apps like Safari, Messages, and Maps. Big Sur is also optimized to take advantage of Apple's 8-core M1 chip with an integrated GPU.

It opens the mac world to more apps and privacy features. For the uninitiated, apps from Intel-based based macs and iOS (and iPadOS) apps can run on Big Sur – but only if you have a Mac powered by the M1 chip.
Talking of design, the UI has retained its identity but is cleaner and easier to use than ever before.
Icons on macOS are updated to match the rest of the Apple ecosystem. Buttons and controls only appear when they are needed for a cleaner look, and you'll fall in love with the new Control Center easily accessible from right from the menu bar for accessing Do Not Disturb, displays, keyboard brightness, and more.
The Notification Center has been updated, too, with interactive notifications and redesigned widgets.
Big Sur brings Safari's biggest update since 2003, according to Apple, with major improvements in speed and responsiveness. Apple claims Safari can load content on frequently visited sites 50 percent faster than Chrome. The browser has also received other enhancements on the visual front.
The Messages app on Big Sur is updated to include the new features the company rolled out in iOS and iPadOS 14, including pinned conversations and group messaging capabilities.
Maps has also been updated in a similar way to match new features available in iOS 14.
You can download macOS Big Sur from here.
Read Next: Google is Changing What Counts to your Cloud Storage – What it Means