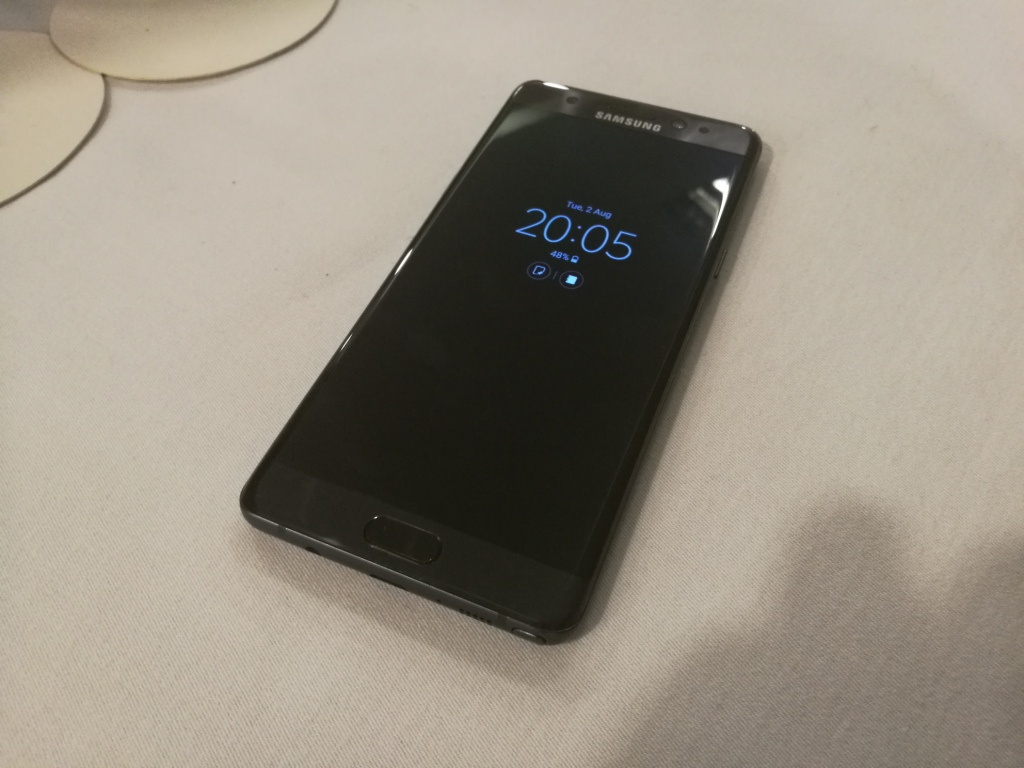 The Samsung Galaxy Note 7 was released in August and its reception was positive at the time. A few weeks after it was released, the party was over for Samsung as some of the Note 7 units reportedly exploded when being charged. It started with a few units exploding and in the end Samsung had to halt sales and recall some units that were already shipped to consumers.
Even though the recall reportedly cost Samsung close to 1 billion, I thought the company will get through that after the recall and bring back the Note 7 before the end of the year. Well, it looks like I was too optimistic as right now things are not so positive for Samsung.
According to South Korea's Yonhap News Agency, Samsung has suspended production of the replacement units of the Galaxy Note 7. Samsung had just recently started shipping Galaxy Note 7 replacement units and at least four of them have exploded so far. This means that the problem has not been solved and means that sales will be affected if the company continues doing what it is doing.
The publication says that Samsung has temporarily halted production but even that can be very bad for Samsung. Right now it is about the company's reputation and how customers see it and any bad press going forward is something Samsung has to avoid at all costs. This is one of the reasons why the company is halting production.
According to reports, Samsung isn't just stopping production of the Galaxy Note 7, the company is also stopping shipments of the unit in Europe. In Netherlands, Samsung is waiting for instructions from HQ in South Korea and is not delivering any Note 7 units. This might happen in other countries very soon so if you have preorder the phone, you probably will not be getting it anytime soon.
If you have a Note 7 unit or have preordered one, contact Samsung offices in your area to know the way forward.
[youtube url="https://www.youtube.com/watch?v=PnCGyzUf5rw" width="560″ height="315″]
Also Read: Here Is How to Check If the Galaxy Note 7 Smartphone You Bought Has a Defective Battery