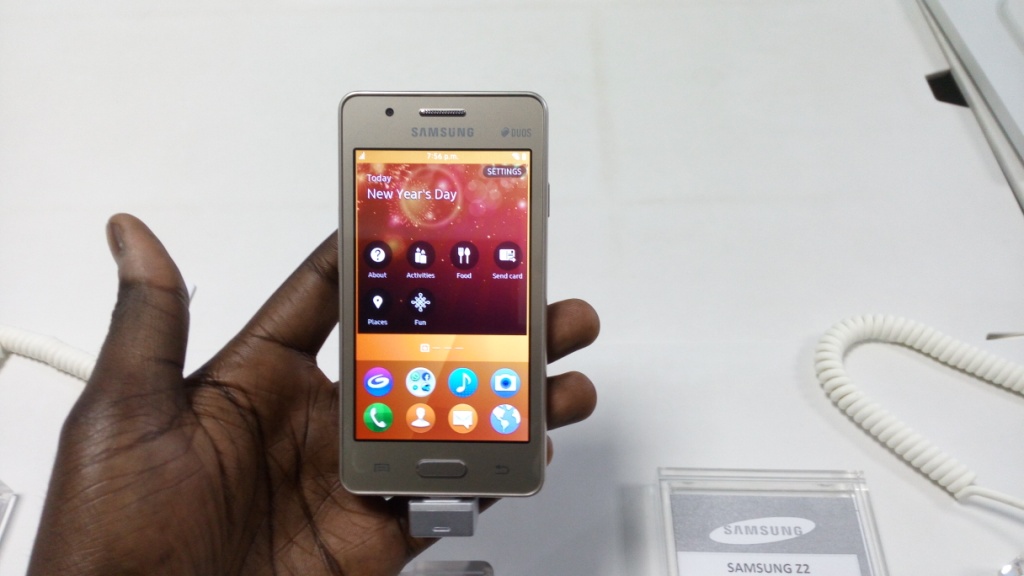 The total number of apps available for users to download plays a big role in the adoption of new platforms. Adoption of Windows Phone 8.1 and previous version (and even Windows 10 Mobile) was (and still is) low as some users don't see their value since they do not have that many apps that they can use. For some users, this was a good enough reason to move to Android and iOS.
With the release of new smartphones running on Tizen, we are bound to ask, will Samsung and its partners be able to do what Microsoft couldn't? Getting developers to embrace new platforms is not easy as they need to know that their work has the potential of reaching as many people as possible. Tizen is still a new OS and Samsung has been very secretive about the total number of apps on the platform until now.
According to Ida Rasanga of Samsung Electronics East Africa, the Tizen store has been growing and right now has about 2000 app. She revealed this yesterday during the launch of the Samsung Z2 in Kenya.  Even though many people will only need about 10 or so apps on their phones, knowing that the apps are there when you need them is important. She also went ahead to say that most of the important apps are available on the store and some of them (such as WhatsApp) are included on the phone so users will now be forced to download them.
Samsung also went ahead to reveal that users will not be able to run Android apps on Tizen. This means that you only have the 2000 apps at the moment. Considering that this is a low end smartphone, most of its buyers will not be bothered to look for workarounds so they will be forced to stick with the 2000 or so apps.
Even though the number of apps on the store is limited right now, Samsung is actively trying to get local developers to make apps to help that number grow. The question to ask is, how many developers will be willing to do so? These developers have to see value in what they are doing and that will be determined by sales of the Z2 and other Tizen smartphones Samsung is planning to bring into the country.