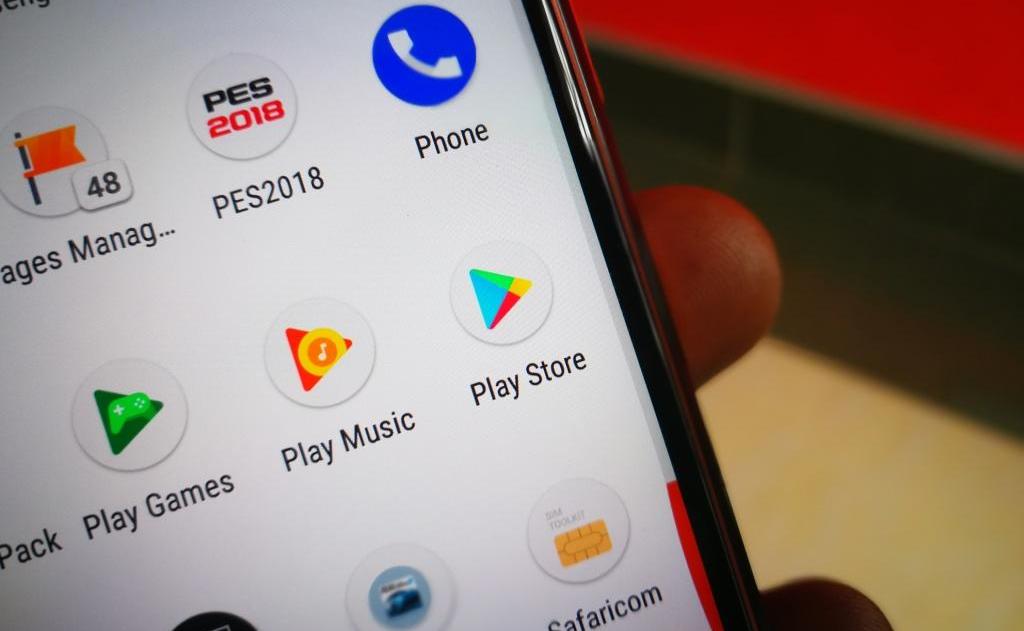 Android 10 brought about a system-wide dark theme that is a favourite for some people. Besides all the advantages it brings, dark theme just looks good.
With system-wide dark theme, some apps like the Google Play Store have that functionality embedded within them but its will be enabled and disabled depending on your system settings. This means that if your phone's dark theme is enabled, dark theme for Google Play Store will be enabled too.
With the current settings, the end user has no control over the dark them on the Play Store as that is handled on his/her behalf. This will be changing soon though as Google plans to add a toggle that users can use if they want to change between dark and light themes on the play store.

These changes have been spotted by some users running Android 10. They have noted the presence of as additional option in the Settings menu that is labelled "Theme". With this, users will be able to force dark theme even when the system's settings is set to light and vice versa. Those who wish to continue with the current setup that follows system settings will also have an option to do so.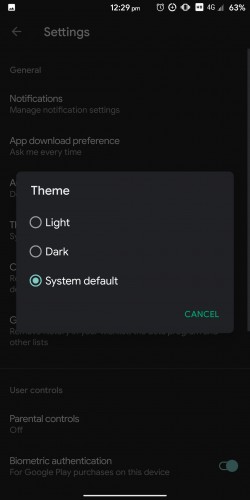 The feature is currently available to select devices and it is enabled on the server-side so there is no way to force it on your end. Just give it time and you will see it on your end.
Also Read: Dark Mode Finally Lands on Facebook Lite App