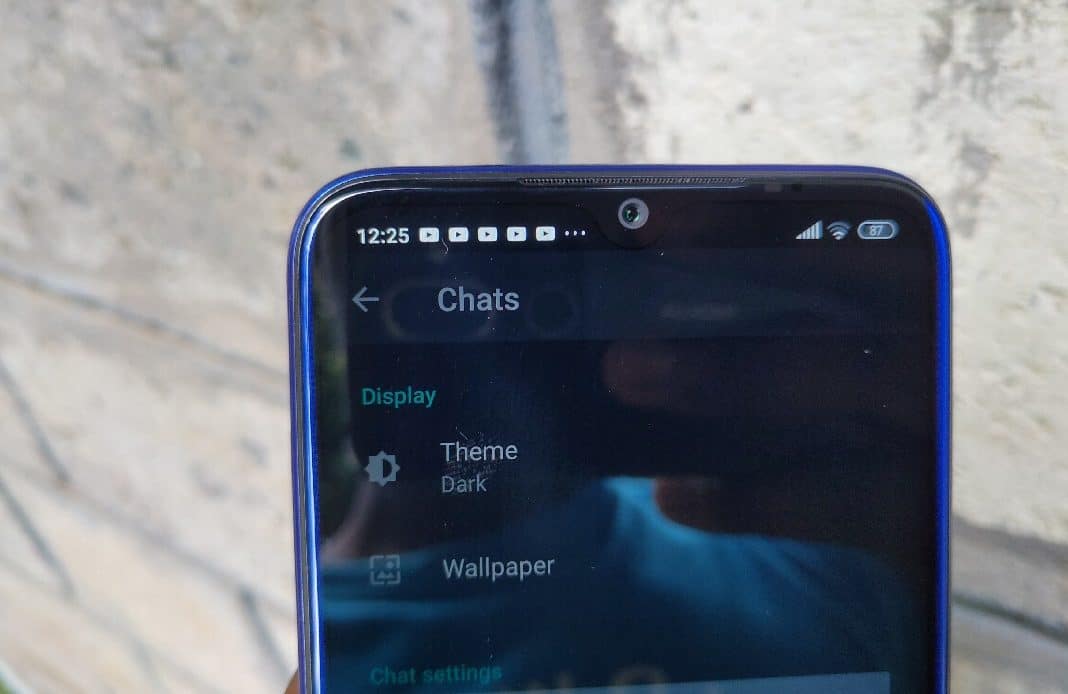 About a week ago, we shared a few things about Dark Mode on WhatsApp. Back then, this was not the official way of going about things but that is changing today.
WhatsApp is adding a dark mode to its Android app with the latest update. Keep in mind that dark mode is currently available in the beta version of the app and I have managed to activate it so it does work. If you have signed up to be in the WhatsApp beta program, you can grab the latest update through the Google Play Store as an update. You can alternatively download the latest APK.
The version we are talking about here is WhatsApp version 2.20.13 so make sure it is the one you are using before trying to activate dark mode. For those who are not in the beta program, give it a few days for the update to be rolled out to the general public.

WhatsApp has really taken its time to join the dark mode bandwagon for reasons we aren't sure of. Some of the other products owned by Facebook already have dark theme on their main apps and I am not sure why it took WhatsApp this long. Even Telegram got the theme a while back.
Enabling dark mode on WhatsApp is very easy as you will find out below.
How to Enable Dark Theme/Mode on WhatsApp
Make sure you have version 2.20.13
Open WhatsApp and Navigate to the Settings Section
Tap on the 'Chats' section and then Theme and you will be presented with three options including Set by Battery saver, Light and Dark themes.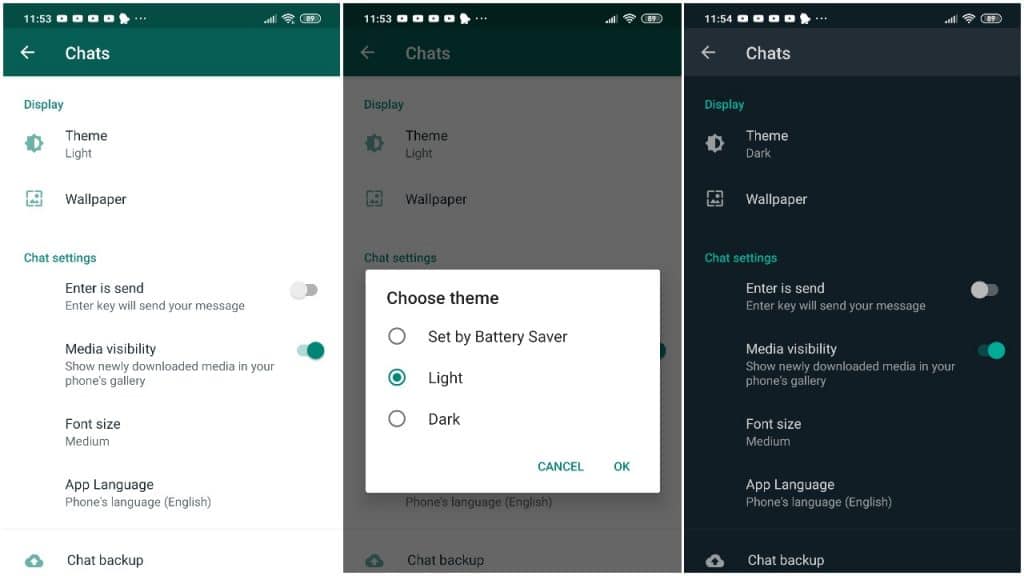 The different themes are self-explanatory with the set by battery saver changing between dark and light depending on the phone's battery saver settings.
For those using Android 10, the first option will be replaced by 'System default' option.
Also Read: Facebook Abandons Plans to Bring Ads on WhatsApp – Report