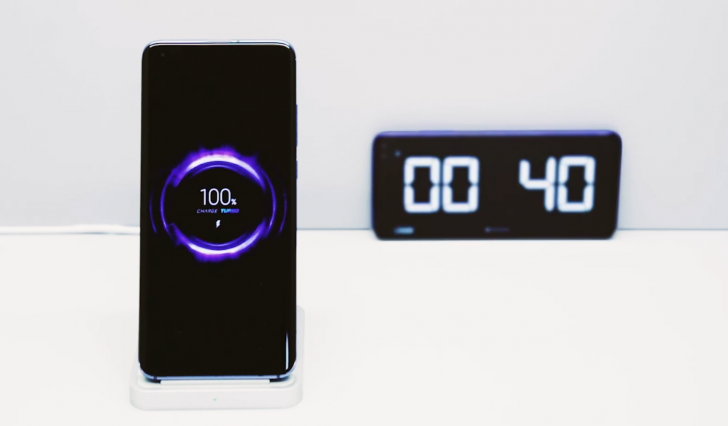 The Chinese technology company, Xiaomi, has been known for teasing on its breakthrough technology. The latest from the company is a 40W powerful wireless charging piece of technology, which is faster than what some OEMs can do with cables.
I'm sure your curiosity is aroused and are about to ask, "how fast is this 'thing'?" Well, you can charge a standard 4,000mAh battery from zero to 100 percent in just 40minutes. From another angle, it takes half of the time(20 minutes) to charge your battery from zero to 57 percent and the remaining 20 minutes to fully charge.
Here is a demo shared by the company on YouTube;

Though this is not as fast as vivo's recently teased 60W fast charging technology, it gets the job done more quickly compared to what most phones can do in the consumer market.
The common challenge that deters smartphone OEMs from cramming more power into wireless charging is that the resultant heat that is generated. We bet Xiaomi has found a way to counter that, according to details shared on Weibo. The company has not detailed when we should expect the new technology, however.
Nonetheless, this technology presents new milestones we haven't seen on existing smartphones. In comparison, the fastest wireless charging speeds are now capped at 27W, which is available on Huawei's high-end phones. The iPhone is not worth mentioning when it comes to wireless charging – iPhones that support wireless charging can only do a mere 7.5W.