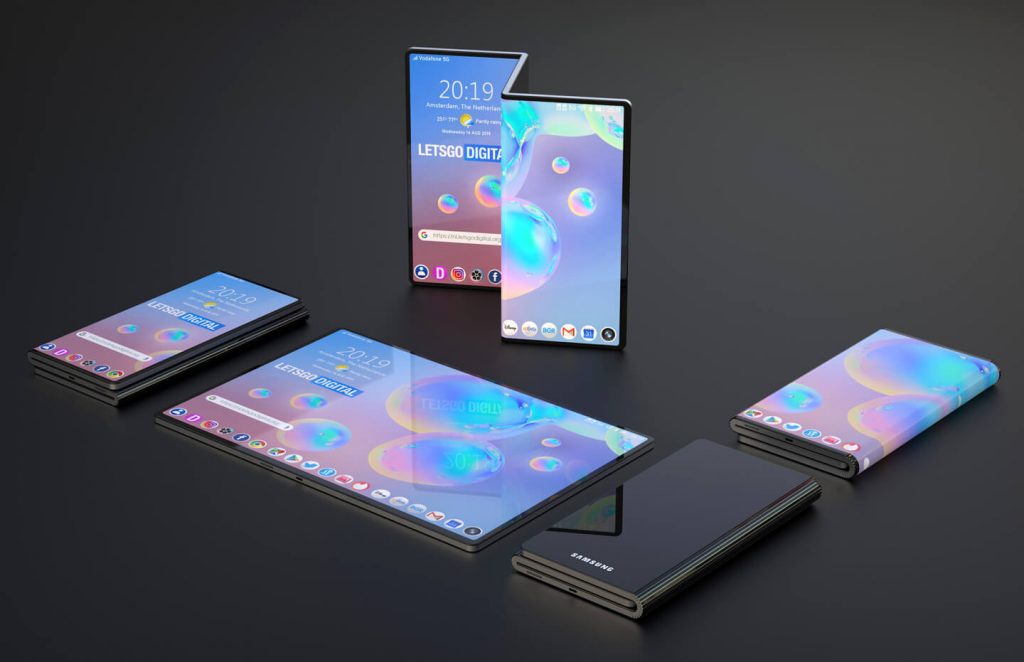 Even though the Galaxy Fold had its setbacks to the South Korean tech giant, Samsung, can't get enough of foldable phones. Samsung has filed another patent for a device with a folding screen, which shows Samsung's confidence about the future of foldable phones.
With the Galaxy Fold a month or so from launch after the redesign, Samsung has also been working on a new foldable phone design.
You can view the 3D renders of the patent designs below courtesy of LetsGoDigital. Note these are just renders.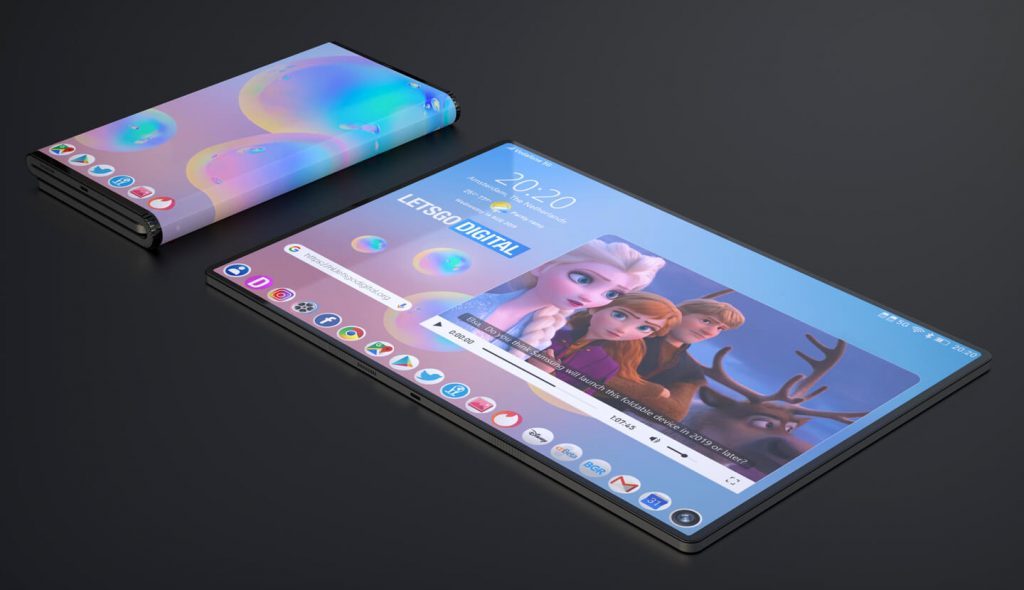 From the designs (see top featured image), you can tell the new foldable device has a Z-shaped design hinting the two flexible points on the screen. On opening, like the Galaxy Fold, you get a sizeable tablet. What makes the new design stunning is the fact that you can fold the device to remain with the center "waterfall-like" screen.
According to LetsGoDigital, the Korean Intellectual Property Office has already approved this patent. And who knows this may be the Galaxy Fold 2.0 that Samsung has been rumored to launch in 2020, despite the original fold still being behind the walls.
Samsung did announce their $1980 Galaxy Fold is coming in September and will compete with Huawei's Foldable device, Mate X, which has had its launch date pushed forward. Samsung's device will not be the first foldable device to hit the shelves. Flexpai already launched a foldable device in the US, although the majority of users seemed to have garnered all their interest on the Galaxy Fold and Huawei Mate X.
(Featured Image: LetsGoDigital)