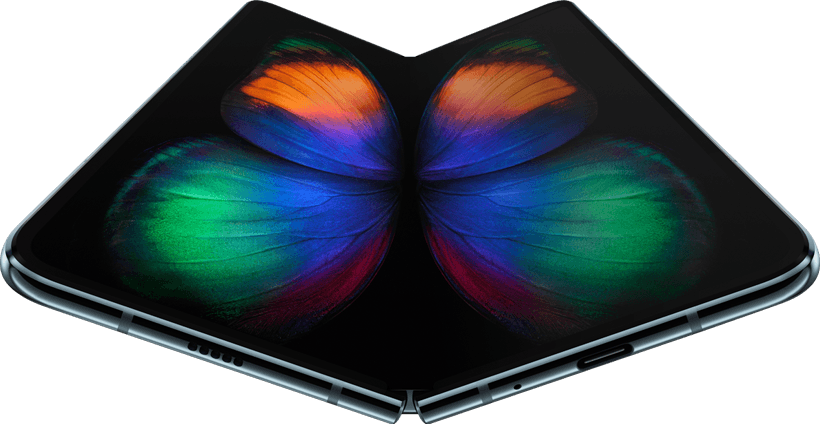 Earlier this month reports surfaced about Samsung redesigning the Galaxy Fold. The company has officially come out stating what their new redesign is all about –which apparently is not any different from what the previous reports had suggested.
The company has now released an official report on when we should be expecting the folding device and for your information, the price is still the same. (at $1980.)
Samsung plans to relaunch its device in September although the company has not yet pinned down an exact date. In a statement, the company said the Galaxy Fold has been redesigned to make up for the hitches that befell it last time.

Here's all you need to know about the Galaxy Fold redesign
Samsung has extended the top protective layer embedding it beyond the bezel, making it an integral part of the display. The hinge has been reinforced a little bit to prevent external particles slipping in, and finally, the top and bottom hinge area have been strengthened with newly added protection caps. That's your redesigned Galaxy Fold.
With the new redesign, Samsung has addressed the two major parts that contributed breaking of the Foldable phone. Were it not for the hiccups, the Galaxy Fold was to be launched back in April. But it is not yet late for the Galaxy Fold, since no other company has launched their folding screen technology smartphone.
Huawei was supposed to be the immediate competitor but the company chickened out after seeing the misfortunes that befell Samsung's Galaxy Fold. The folding smartphone market will soon gain some traction since Huawei's Foldable phone Mate X is also expected to be launched by September, the latest.
Samsung Galaxy Fold was one of the pioneers of the screen folding technology in smartphones which was set to be launched in April. However, it seemed the device wasn't ready for the market yet when many of the review units ended up being broken.
But, that was all Samsung's mistake, and even Samsung's CEO admitted rushing the Galaxy Fold launch. Samsung went further to recall all the units pushing the launch date to an unspecified date which we have been waiting for all this time.