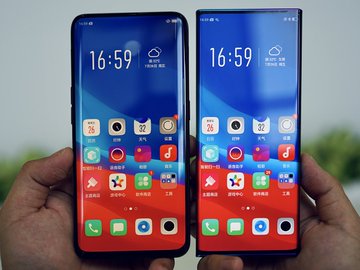 Oppo has earlier today has teased its new approach to a curved display design initially pioneered by Samsung. Their approach takes things even further by extending the screen by 88% into the edges. As a result, you get a phone with no physical buttons.
As per now, it is not yet clear what Oppo plans to swap for removal of the physical power and volume rocker buttons usually located on the edges. Also, there are some other setbacks that come with this screen design as well.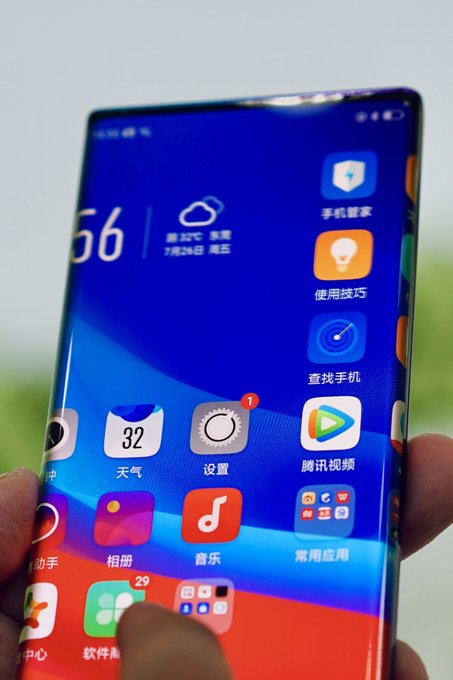 You will experience accidental touches, more often, but this is solvable since they could make the edge of the screen insensitive to touch. The big problem will be the durability since your waterfall screen phone can easily contract cracks on accidental dropping.

Oppo did not share any further details of what's new in that line. However, the company acknowledges the implementation is still in the prototype stage. But when finalized, it will definitely hit the market on one of their flagship devices. And as usual, the waterfall screen may also find a spot in Oppo's sister companies like Vivo and OnePlus.
Well, this may sound like a great idea, but I don't think everyone will buy it, to be honest. When it comes to setting trends, Oppo so far pioneered the sliding selfie camera, a design trend that has graced the market exhaustively in the past year. But could this be another future trend we could be expecting in smartphones?
It is still early to say if this display will turn out into anything as there are tests to be conducted before the phone hits the market. We can treat this as a concept so far until we get more information from OPPO.
(source)