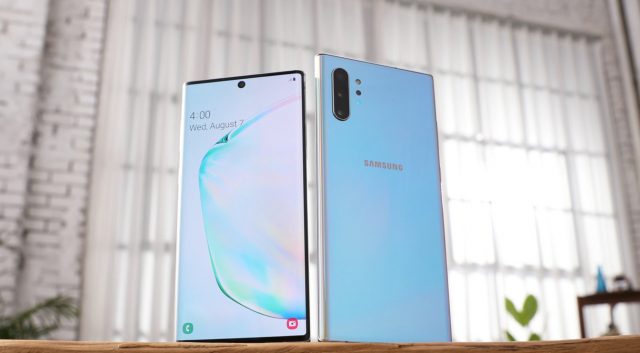 Launched about a week ago, the Samsung Galaxy Note 10 and the Galaxy Note 10+ are the latest flagship devices from the Korean manufacturer. The phones were announced at an event in New York and will be making their way to Kenya soon.
With almost every smartphone these days, you have the chance to pre-order and be among the first people to own it when it is unveiled in the country. The Galaxy Note 10 series is not any different and you can pre-order it right now in Kenya from a number of Samsung partner stores across the country.
At this point, the only avenue you can use to pre-order either of the Galaxy Note 10 units is offline, there are no online options available. You will therefore have to uproot yourself and go to the nearest partner shop to do so. You can find the list of the partner shops here.

You will find out how much you need to pay as the deposit when you visit a retail shop, Samsung is yet to communicate that. If this changes, I will update this post with that information. The base model Galaxy Note 10 will be available for Ksh 104,000. You will not be required to pay the whole amount to pre-order but you will definitely be required to do so when picking up the phone.
Get Free Earbuds
Those who pre-order either the Samsung Galaxy Note 10 and the Galaxy Note 10+ will get free Galaxy Buds worth Ksh 15,000. This offer is valid while stocks last so you better hurry if you want them.
Take a look at some of the specifications of the Galaxy Note 10 and Note 10+.
Specifications
Galaxy Note 10
Galaxy Note 10+
OS
Android 9.0
Android 9.0
Display
6.3-inch 2,280 x 1,080 AMOLED
6.8-inch 3,040 x 1,440 AMOLED
Processor
Exynos 9825 Octa
Exynos 9825 Octa
RAM
8GB
12GB
Storage
256GB, microSD up to 1TB
256GB, microSD up to 1TB
Rear camera
16MP + 12MP + 12MP
16MP + 12MP + 12MP + DepthVision
Front camera
10MP
10MP
Connectivity
Wi-Fi 6, Bluetooth 5.0, USB Type-C
Wi-Fi 6, Bluetooth 5.0, USB Type-C
Durability
IP68
IP68
Battery
3,800mAh
4,300mAh
Price
Ksh 104,000
TBA
Also Read: Samsung's Reasons on Why the Galaxy Note 10 has no Headphone Jack doesn't Make Sense