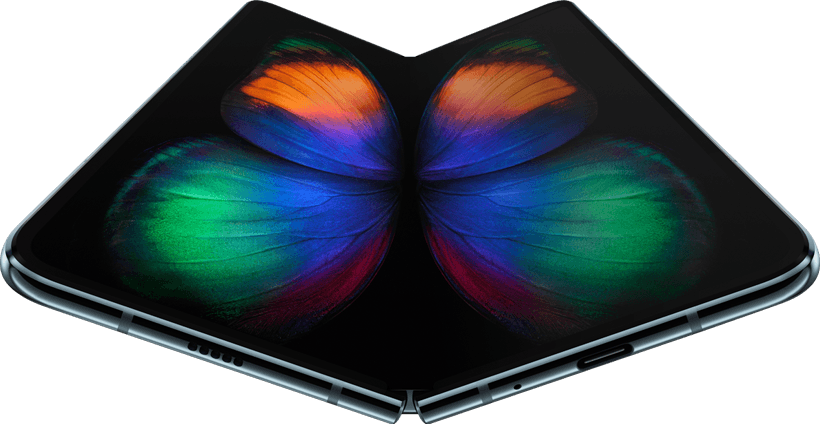 The misfortunes that befell Samsung with their foldable screen device has been reportedly fixed. In a report, Samsung's executive last week revealed the company was testing more than 2000 prototypes of Galaxy Fold.
Well, that's good news now for those who have been anxiously waiting for the Galaxy Fold. The Galaxy Fold has been redesigned and mass production is almost underway. Sources familiar to the matter indicate that the middle hinge has been pushed up a little bit to equal the screen. The redesign reportedly makes the Galaxy Fold feel more natural than before.  With the hinge flush with the display, the film now stretches further when the phone opens.
Besides, the thin film that was initially placed at the top of the screen has now been extended and glid into the bezels of the device. This will ensure that users won't be able to peel off the 'screen-protector' like film that once lead to the screen breakage of the review units.

Although reports do suggest the South Korean tech giant is in the final stages of producing a commercial version of the Fold, the company hasn't pinned a launch date yet.
Samsung wanted to pioneer the Folding smartphone technology, which is seen as the next big technology that will boost the stalled premium market of smartphones.
Huawei, their close competitor, have already stated their foldable device will be launching in September, the latest. Other tech companies interested in jumping into the bandwagon include Xiaomi, LG, and Motorola, among others.