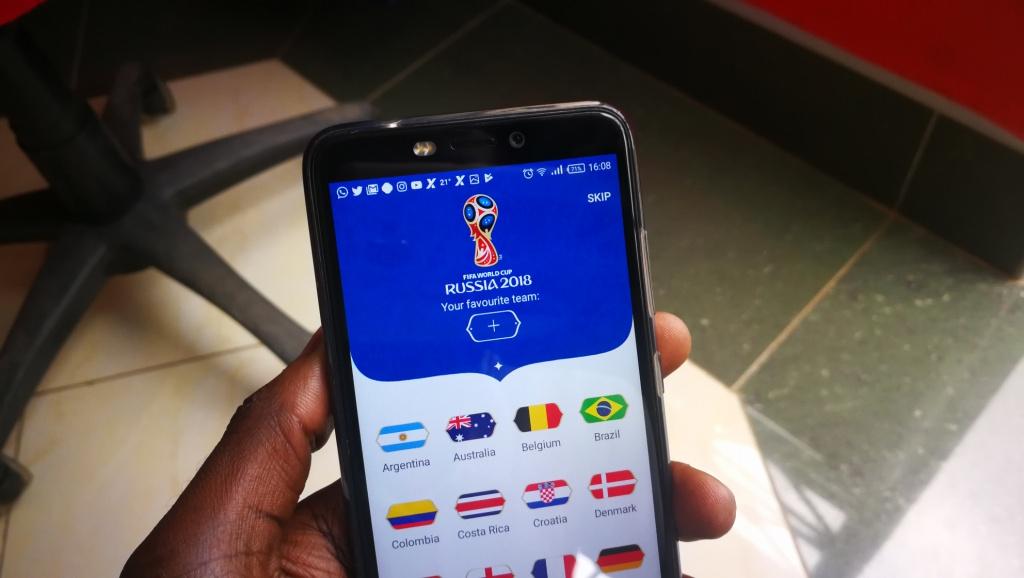 This article may be late but as they say, better late than never, right? Ever since the first match of the 2018 World Cup, I have relied on my smartphone to watch over 50% of the matches. And no, I am not talking about illegally streaming the matches using some shady website or using one of those apps that you download and hope it works all the time and does not bombard you with pop ads left, right and centre.
The reason why I have watched most of the 2018 World Cup matches on my phone has to do with the fact that I am not always at home when they start. With most of the afternoon matches, I am always out and about or just not near my TV and not having my phone would mean that I miss most of these matches. If you are like me, you probably are in school or at work by the time the first match kicks off and need ways to watch all the matches you want on the go.
Kwese-Iflix App
This is the app I have been using for the last couple of weeks. I am meant to understand that Kwese and Iflix joined forces recently as previously they were independent companies. I have known about both Kwese and Iflix for sometime but I have never subscribed to any of these services before.

On the Kwese-Iflix app (available for mobile and Android Tv), you can watch half of the world cup matches for free but you will need an active subscription (VIP access) to watch the rest. The one thing I love about Kwese-iflix is you get the option of choosing a 1 day, 3 days, 7 days or 30 days subscription. You are not tied down to a monthly subscription if you do not want to. With this, if you want to watch 1 match on a specific day, you can pay for that day only.
To stream the matches, you will need an active internet connection. Streaming football matches can push your data consumption through the roof if you want the best quality but Safaricom has the new Giga Football Passes (bundles) that were introduced specifically for this world cup. For those using the Kwese-iflix app, you can get the 24 hour Giga football pass for only Ksh 99 if you do not have an active Kwese-iflix subscription. Those who have Kwese-iflix VIP subscription, you can choose to pay only Ksh 50 and you will get access to all live matches on that particular day without incurring addition data costs.
For those who may still be confused, this is how this all works. You buy the Safaricom Giga bundles and that data will be used for streaming all live matches for the next 24 hours. And yes, you get 4G speeds if your phone supports that. This data is for streaming through the Kwese-iflix app and you should not be using it on other applications on your phone as you will incur additional data charges.
To buy the Safaricom Giga football passes, just dial *544# and it should be the first option you see. Since the Kwese-iflix app is available for Android Tv, you can use these Giga bundles on your Android Tv including the new Safaricom Digital Tv and Internet box or even the Safaricom BIGbox. To get them on these two Android boxes, just dial *400# and follow the screen prompts.
Now Read: My Experience Using The Safaricom Digital TV & Internet Box
Masoko has a deal on the Safaricom Digital Tv and Internet box for Ksh 5,999 down from Ksh 9,999. Buying the Safaricom Internet box gets you a free Kwese-iflix VIP subscription and this means that you technically can spend just Ksh 50 everyday to watch all your favourite teams play, affordable right?
The DStv Now App
If you are a DStv subscriber, you do not have to rush home everyday just to watch the live matches. You can do so on the go through the DStv Now app. I personally did not know DStv offered such an option until two weeks ago. The app is available on both Android and iOS and once you get it, go to LiveTV > Sport and stream the matches on the relevant SuperSport channel.
You do not need any additional subscription package as you already have an active DStv subscription. The DStv Now app is sort of an extension of your DStv decoder and provides you access to live matches and some channels when you are on the go. You will not have access to channels not in your bouquet.
I do not use DStv and did not find any use for this app. I would have hoped for a mobile only package from DStv where you pay a certain amount and get to watch live football matches for a given period of time even if you are not a DStv subscriber. Limiting access to DStv subscribers is a good business move but locks out a good number of users who would not mind paying just to have access to some live matches. Maybe this is something DStv should consider going forward.
For those planning to use the DStv Now app, Safaricom has a Giga Football pass for you for only Ksh 50 for 24 hours. I am sure this is fair for you guys as Multichoice is already hard on your wallets with the hefty monthly subscription rates. Just as the Giga passes for Kwese-iflix, the Ksh 50 you pay is for streaming through the app and should not be used for general internet browsing.
The StarTimes App
I have never been a fan of StarTimes and I would be the first to admit that I do not know the channels it offers. Even with that said, they got into my radar recently as they were among the first pay TV providers who announced that they would be streaming all 64 world Cup matches this year. We already knew DStv was going to stream all matches but we have already established that the MultiChoice-owned company is very expensive. This is why the announcement by StarTimes got my attention, Yes I know, I like cheap things.
On the StarTimes app, you can subscribe to what the company is calling StarTimes ON or watch the matches for free if your are a StarTimes decoder subscriber (from Basic package). This is a better approach compared to DStv that limits availability to DStv subscribers only. I do not have a StarTimes decoder and I got to pay Ksh 30 for a day to get access to the live matches. You can choose to get the daily subscription that goes for Ksh 30, the weekly one going for Ksh 120 or the monthly one for Ksh 240. This is a good deal and is cheaper than what Kwese-iflix is charging me even though on the Kwese-iflix app I can get access to additional TV shows and Moveis that I can binge watch when there are no live matches.
With the StarTimes app, you also have Safaricom Giga Football passes for Ksh 50 valid for 24 hours. The process is the same (dial *544#) or you can use the mySafaricom app.
Conclusion
I am a big fan of companies that create products specifically for smartphone users. Not everyone is willing or able to watch live sports on their TV and having an option to do that on your phone is necessary. The ability to stream live sports on your phone legally will definitely introduce new products to consumers and introduce new subscribers to the Pay Tv services. Not everyone is willing to spend thousands of shillings every month on a Pay Tv service yet they only want the live sports action. Still on this, not everyone is willing to spend a ton of cash on data so as to watch their favourite team play. This is why this partnership between these three service providers and Safaricom makes sense, the service providers benefit, Safaricom benefits and most importantly, the users of these services benefit.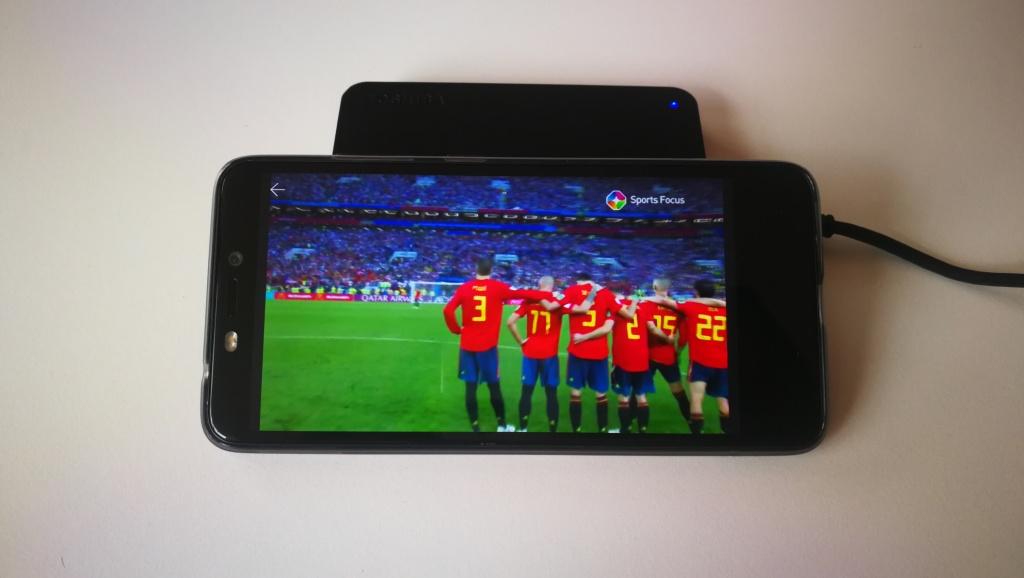 I hope this is the start of a new era and we should be seeing additional products from Telcos such as Safaricom and Pay Tv or Video On demand service providers.
The apps listed above are just the ones that got my attention and have local payment options. There are a ton of other international apps that you can get but why should you when you have these?
Fun Fact about this world cup: Every team I have supported have lost, I am beginning to think that I should support the teams I want to see eliminated for the sake of my sanity.
Also Read: How To Add ShowMax To Your DStv Premium Subscription At No Extra Cost