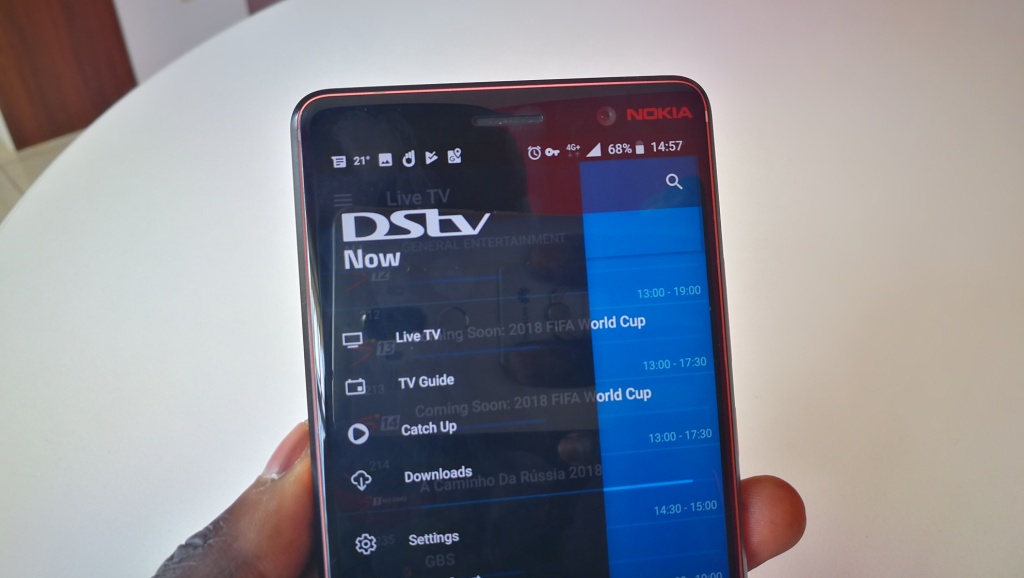 DStv Now is the best way for DStv customers to keep up with all the FIFA World Cup games while on the move. There's no additional subscription charge – just sign up on online with your DStv credentials and download the Android or iOS app for smartphones and tablets, or watch via web browser on a laptop. Once you have the app, go to LiveTV > Sport and stream the matches on the relevant SuperSport channel. For more info on how to get DStv Now, visit now.dstv.com.
Ok, so there's no subscription charge but what about the mobile data – that costs a fortune, right? Not this year. DStv has partnered with Safaricom and Telkom Kenya to bring the cost of watching a match down to as little as Ksh 20.
The following data deals all work with DStv Now:
Safaricom Giga Football  
 3 hours of unlimited 4G data: Ksh 20
 24 hours of unlimited 4G data: Ksh 50
To get the Safaricom data, dial *544# and select GIGA Football Pass, then select DStv Now. You can pay using airtime or Mpesa.
Telkom Kenya DStv Soccer bundle
  4GB for Ksh 49, valid for 24 hours
To get the Telkom data bundle, dial *544# and select the DStv Soccer bundle.
Keep in mind that the Telkom Kenya DStv Soccer bundles are for 4G enabled mobile devices only, and are exclusive to DStv Now – they can't be used for general internet browsing.
Also Read: With Safaricom Giga Football Passes, You Will Be Able to Stream All 64 FIFA World Cup matches on Your Smartphone