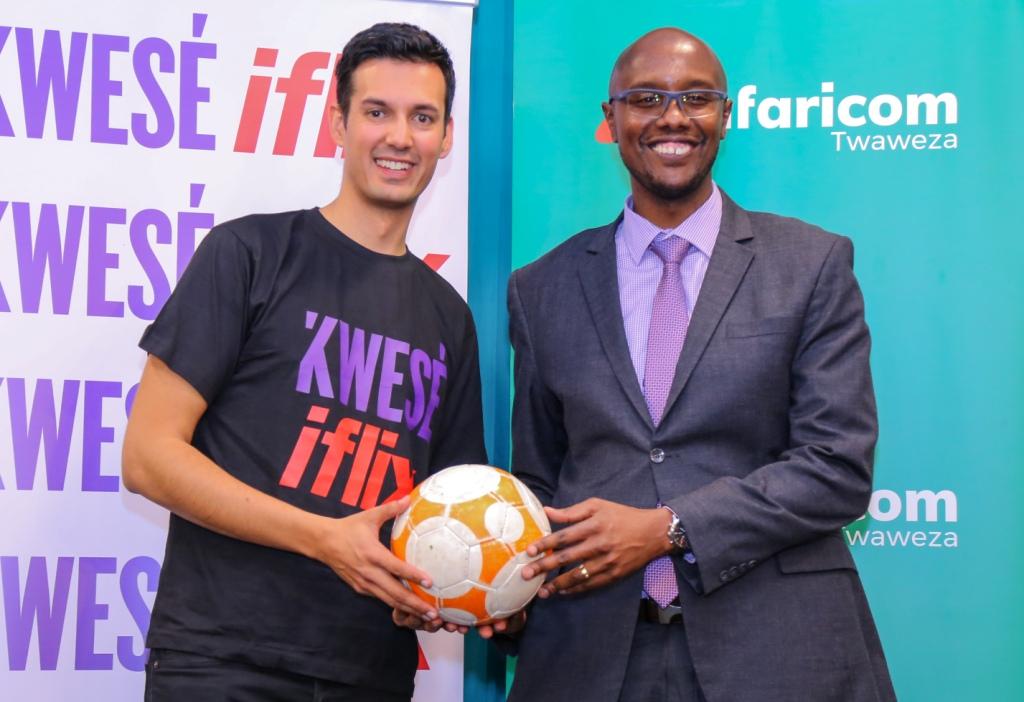 In just 6 days, all eyes will be on Russia for the 2018 FIFA World Cup matches. With kick off day fast approaching, Safaricom has announced new data bundles that its is calling Giga Football Passes that customers will use to stream all the 64 World Cup matches on their smartphones through the Kwesé iflix app. This is the first time we are seeing such a product this part of the world and I am sure football fans will appreciate it. You will not have to worry about incurring hefty data charges if you had plans to stream the live matches.
With some of the matches starting at 3pm (Kenyan time), you will most likely miss some of them if you do not plan to watch the games on your smartphone when on the go. Having this option, there will be no need to rush home everyday just to ensure you do not miss on any of the games. All you will have to do is take out your smartphone and watch the live games anywhere you are in Kenya.
At the moment, Safaricom's 4G+, 4G and 3G broadband network reaches 86 percent of the Kenyan population. With these speeds, you will not have to worry about buffering or slow speeds no matter where you are. I believe this is important especially for those who are planning to watch the matches when they are on the move because no one wants to miss the action because of a bad connection.
What are these Giga Football passes?
As I have mentioned, the Giga Football bundles are specifically targeting those customers who do not want to miss any world cup match. You will be able to buy them as from June 14th, 2018. To get them, you will have to dial *544# or *444# on mobile or *400# if you have the Safaricom Digital Box and follow the screen prompts.
With Ksh 99 for 24 hours, you will be able to watch all the 2018 FIFA World Cup live games you want on Kwese iflix, StarTimes or DStv Now Apps. Besides the Ksh 99 bundle for 24 hours, you can also choose to get the 3-hour Football Data pass for only Ksh 20. This is a good deal and will be perfect if you may not necessarily want to watch all the games but you have specific teams you are supporting and do not want to miss any of their games. In addition to these, there is the Ksh 50 bundle valid for 24 hours and this is available for existing iflix subscribers.
There is no limit to the number of passes that you can purchase so you can buy as many as you want. Sounds good? I know it is for me and will definitely have to try them in just 6 days and share my experience.
Free Kwese iflix Voucher for Safaricom BIGbox or Digital Box
For those who have the Safaricom BIGbox or the new Digital Box, you can redeem your Kwese iflix voucher by following the steps outlined below.
Dial *400#
Select "Safaricom TV"
Select "BIGbox"
Enter your BIGbox or Digital box number in the format 7XXXXXXXX
Select the "30 days subscription on Kwese iflix" option
Click on the link received to activate your subscription and start watching your favorite content!
Read Now: I Used The New 1GB Giga Bundle From Safaricom And Here Is What I Found Out