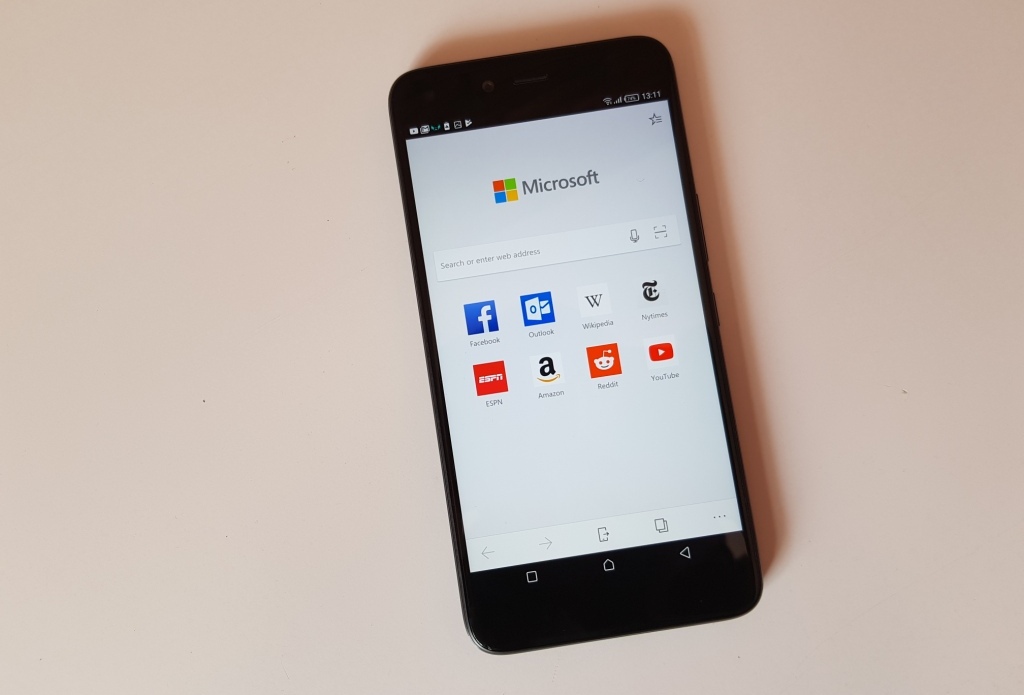 Not so long ago, Microsoft brought its new browser, Microsoft Edge, to Android. The browser has been available on the platform but in beta only. Microsoft has been working on the app and thus that was not the final release and those who chose to download it were warned about it not being stable.
For those who have been waiting for the final build of Microsoft Edge, the wait is finally over as the browser is out of beta. This means that you can download Microsoft Edge on your Android and even iOS device.
Microsoft introduced the Edge browser when it launched Windows 10 a couple of years back. The browser has been available exclusively on Windows PCs and Windows 10 mobile devices. Given that there isn't a promising future for Windows 10 Mobile, Microsoft has finally decided to bring the browser to Android and iOS users. Better late than never, right?

With the late arrival of Microsoft Edge to Android and iOS, I doubt it will have that big of an impact. Microsoft should have brought this browser to iOS and Android back when Windows 10 was still new on the market. With many people using the OS, it would have been easier to convince them to use Microsoft Edge on their PCs and thus doing the same for their mobile devices would not be hard.
Edge on mobile does not do anything out of the ordinary when compared to the other browsers you can find on both Android and iOS. It is designed to those who are using the browser on their desktops and want to sync with their smartphones to get browsing history, passwords, logins, and open tabs.
If you want Microsoft Edge on your mobile device, head over to your specific app store and download it.
Also Read: Microsoft Claims That Edge Browser Consumes Less Power Compared To Other Browsers