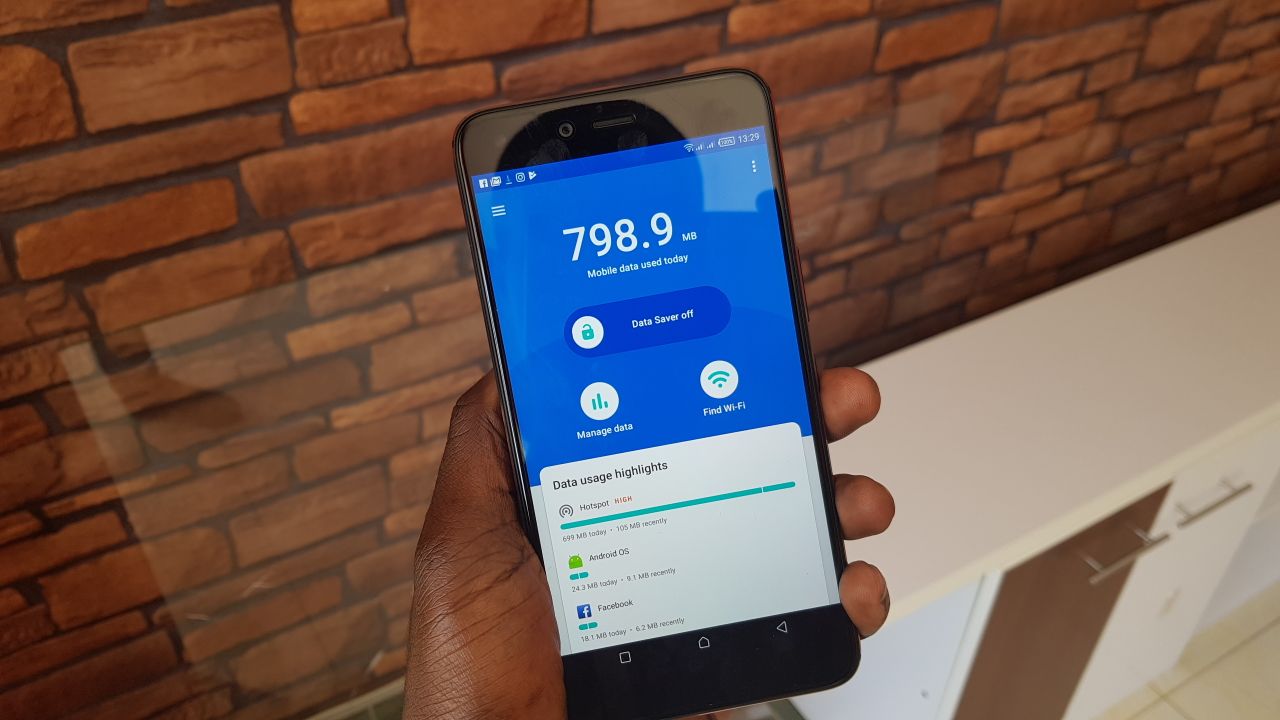 Mobile internet costs in Kenya can get very high if left unmonitored. If you live here, then you know about this and this can be frustrating if you have a tight budget. You may end up going past what you intended to spend or may be forced to be offline if you run out of data and credit on your phone. For most of us who live in areas where we can access Wi-Fi networks, this may not be that big of a deal but those who can't see it as one.
To address this, Google released a data saving application called Datally. The company says that it is targeting Android devices with low specs. You will need to have Android 5.0 Lollipop or a newer version to use the app though. In our recent post on the Android Distribution number, we told you that 79% of all Android users are running Android Lollipop or newer versions. This means that a significant users (most probably in developing countries) will not be able to use Datally.
Speaking during the launch, Google Kenya Country Manager, Charles Murito noted that most internet users in Kenya feel constrained by the cost and availability of data. He noted that managing and controlling data may feel daunting, and that where data goes could seem like a "black box".
Google says that it conducted extensive research and found out that may smartphone users worry about running out of data. I know this is the case for most users in Kenya who have data hungry applications such as Instagram. Having a way to limit data usage by apps without fiddling with the settings menu is a good thing who the users who may not know such options exist.
"Datally is a solution to the data constraints and is aimed at helping users be connected everyday by increasing transparency on how data is used, enabling more control over their data usage to get the most out of their data plan, and finding good free WiFi," said the Country Manager.
Datally has four key features according to Google: Data Saver, Data Saver bubble, Personalized alerts, WiFi finder.
Data Saver. Apps frequently use data in the background for updating content and information. Datally's Data Saver feature lets users control data on an app-by-app basis, so that data only goes to apps they care about. People testing the app saved up to 30% of mobile data, depending on the way they used Datally.
Data Saver bubble. Once Data Saver is turned on, Datally's Data Saver bubble will appear when a user goes into an app. Whenever that app uses data, the Data Saver bubble will show the current rate of data usage, and users can easily choose to block that app's data use if things start to get out of control. The Data Saver bubble is like a speedometer for mobile data.
Personalized alerts. Datally alerts users when apps start consuming a lot of data, and it allows them to see how much data they've used on a daily, weekly, and monthly basis.
Wi-Fi finder. There are also times when users want to use more data than they have on their mobile plans, such as when they want to watch HD videos. Public Wi-Fi is an important access point for high-bandwidth connectivity.
Also Read: Google Assistant Will Soon Be Available On Tablets