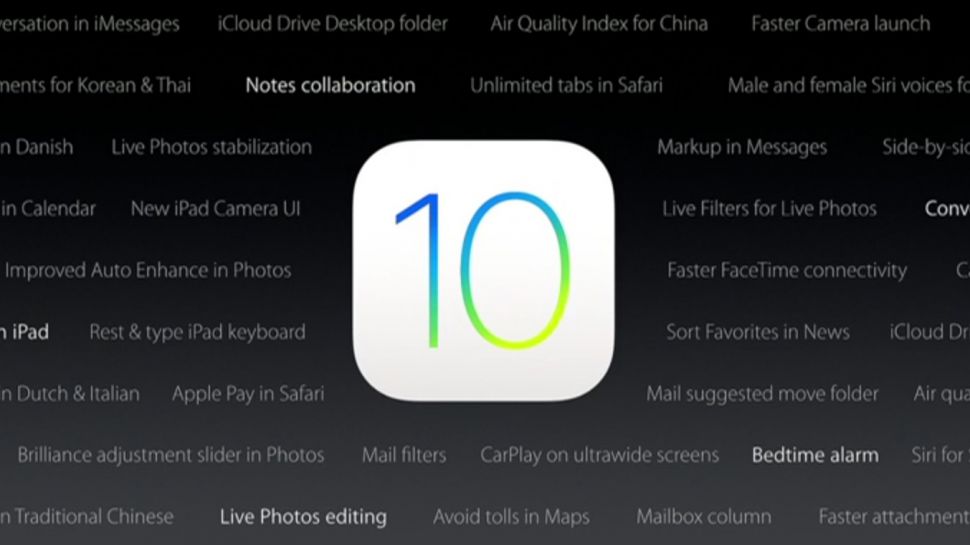 As Android struggles to even get a fifth of its users to get update to its current iteration, Android Nougat, iOS seems to be on a roll.
iOS 10, the current public release of Apple's mobile OS, is installed in 87% of all iOS devices. This is quite impressive and these are the sort of numbers we never get to see on Android. iOS 10 is compatible with the iPhone 5 or newer device, iPad 4, the new iPad Air, iPad Pro, iPad mini 2 and newer variants and the iPod touch 6th generation.
iOS 10 was released to the public back in September 2016 and in just a month, it was installed in 60% of all compatible iOS devices. This was a big deal by itself and for its market share to reach 87% about 10 months later is mind blowing. It looks like most users with compatible devices have updated to the latest public release, iOS 10.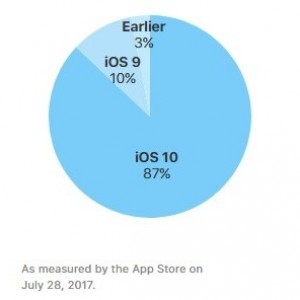 iOS 9 on the other hand is installed in 10% of all devices while the remaining versions have only 3% market share.
At this point, Apple is preparing to release the next iteration, iOS 11, that we expect to see on the market in a month or two.
Also Read: Apple's IOS 10.3 Update Is Out, Here Is What It Offers