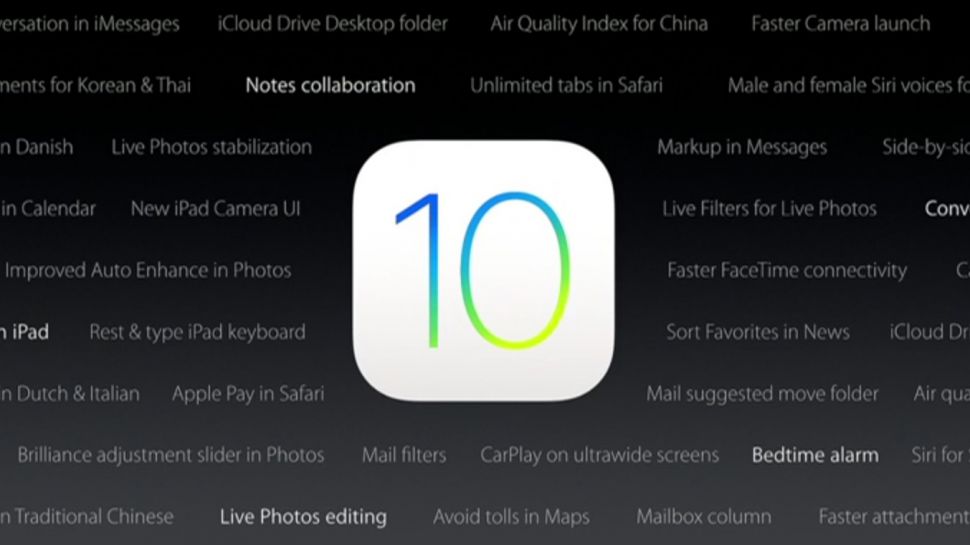 A few days ago, Apple officially unveiled its latest smartphones, the iPhone 7 and 7 Plus. The company also announced its latest smartwatch and what was remaining was the release of it's the next OS, iOS 10.
Well, if you are an iOS fan and have been waiting for iOS 10, you will be happy to know that it is finally out. You can update your device as long as you have the iPhone 5 or newer device, iPad 4, the new iPad Air, iPad Pro, iPad mini 2 and newer variants and the iPod touch 6th generation. If you own an older device, this is your cue to upgrade to another device or operating system.
iOS 10 comes into the market just a few days before the new iPhones are available for customers to purchase. The iPhone 7 and 7 Plus will be the first smartphones from the company to come with iOS 10 preinstalled and this means that you will be getting the update a few days before those who get the new iPhones experience it.
iOS 10 brings some changes to the OS including the expanded 3D functionality, a redesigned lock screen, a redesigned keyboard, an enhanced photos app, richer notifications, third-party developer support for Siri, a new UI for Apple News and Music, extensions for the Maps app just to name a few. If you own any of the devices mentioned above, you will be able to enjoy these new features if you decide to update it.
With the release of iOS 10, Apple has also released WatchOS 3 to the original Apple Watch. According to Apple, this OS version improves app launch times on the smartwatch. With this version, you will be able to easily switch watch faces. You will also be getting an Activity Sharing feature built-in and use Apple pay with third party apps.
Read Now: iOS 9 Has Been Downloaded in 88% Of Devices That Can Support It