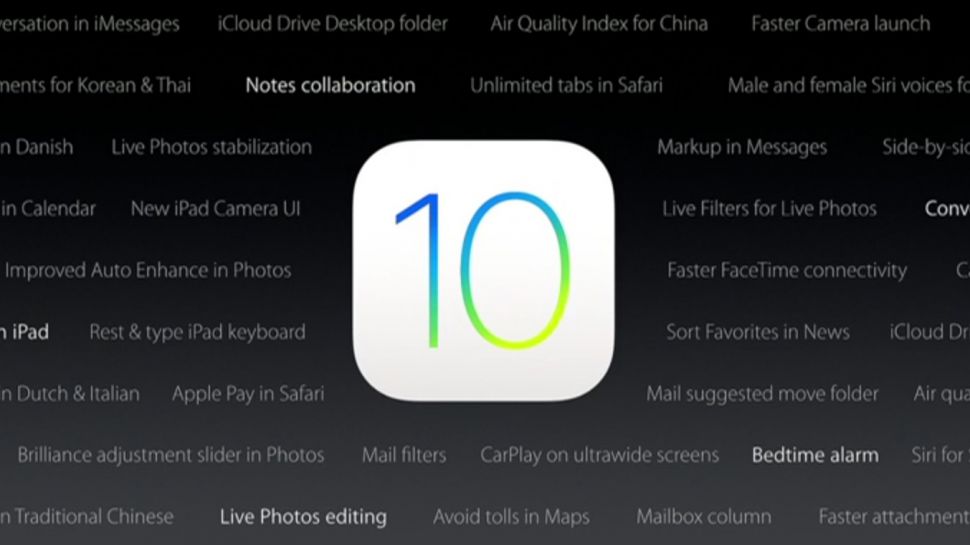 Apple released iOS 10 back in September and said that it was compatible with select devices including the iPhone 5 and newer devices. Less than two months after that, Apple has come out and revealed that iOS 10 is installed in 60% of all compatible devices. Even though this represents the percentage based on compatible devices, it is still a significant number for an OS that has been out for less than two months.
60% represents a 6% rise from the last time Apple released iOS 10 adoption figures a few weeks ago. The rise can be attributed to the new iPhone 7 and 7 Plus smartphones that come with the OS preinstalled. Besides this, as more and more people update their older iPhones, the number will keep going up.
Older iOS versions Still Around
Even though iOS 10 is the most popular version, there are still people using older versions out there. iOS 9's market share currently stands at 32%, this is a drop from 38% a few weeks ago. Besides iOS 9, there are older versions (iOS 8 or earlier) and these have an 8% market share. This number has remained unchanged the past couple of weeks and is probably because those who have the OS are running older devices that may not be able to update to iOS 10.
Going forward, I expect iOS 10's adoption to rise even higher as more and more people buy the new iPhones and those with older devices update them to the new OS. This is way better than what we see on platforms such as Android that don't see such adoption numbers.
Also Read: Apple Releases iOS 10.1 to the Public