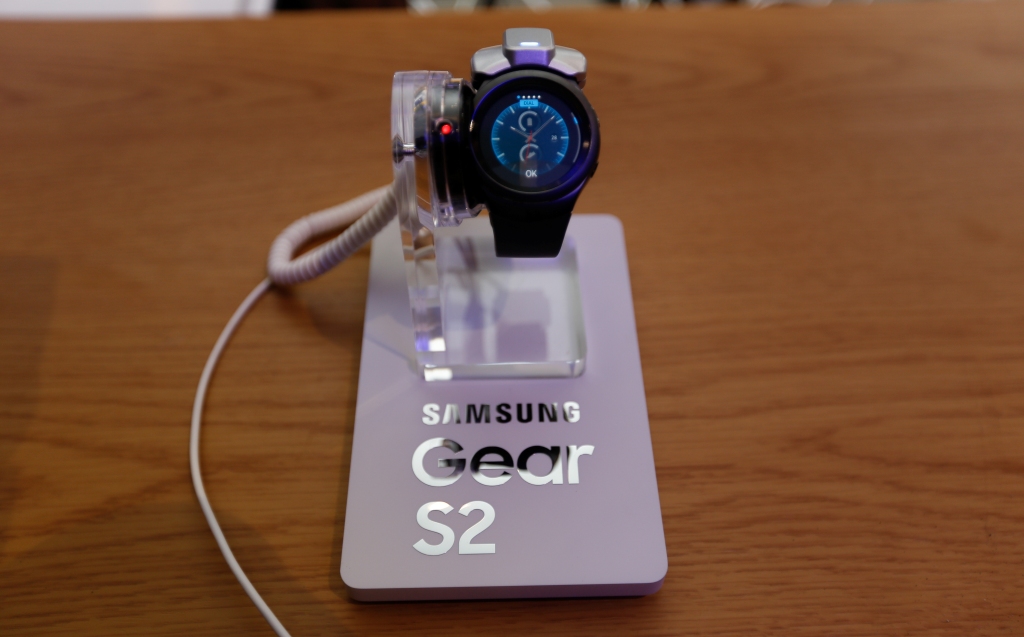 When Samsung unveiled its original smartwatch, the company limited support to a few of its Galaxy devices.  The company then realized that this was not working well for it because not everyone who wants the smartwatch was willing to buy a Galaxy device.
Fast forward to 2016 and Samsung reveals that the Gear S2 will soon be able to support iOS devices. This was announced back in April this year (2016) but we never saw anything happening since then. We knew that Samsung was working on something but we were just never sure what it was.
Now we are in August and it looks like Samsung is in the final stages of developing an app that will make it possible for iPhone users to pair their devices with the Gear S2 and the Gear Fit 2. The app is currently in beta in South Korea allowing a few select users to pair their devices with the smartwatch or fitness band.
The beta program is expected to run until the 19th of September and that is probably when the general public will be able to get it. This has been a long time coming and am particularly impressed as am not a big fan of smartwatches or fitness bands that support one ecosystem, we need devices that can be paired with any smartphone running any operating system.
The Gear S3 is Coming
As Samsung is working on support for iOS devices, the company is also getting ready to launch its next smartwatch, the Gear S3. The company has an event scheduled for September 1st before IFA 2016 begins and this is where we expect to see this smartwatch. Since Samsung is already working on a way for the Gear S2 to be paired with iOS devices, it is safe to assume that the Gear S3 will be able to support them straight out of the box. This is just my assumption for now and Samsung has not confirmed anything yet.
Also Read: The Samsung Gear S3 Will Come in Three Different Variants