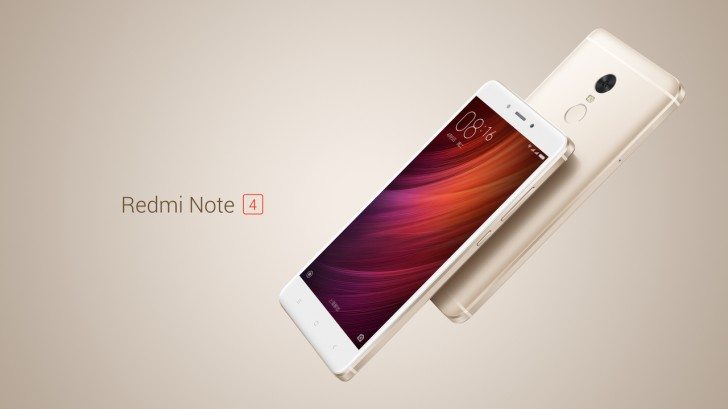 A few hours ago, we told you that Xiaomi has plans to launch the Redmi Note 4 smartphone today. The company teased the phone yesterday revealing that it had plans to launch it today (August 25).
If you have been waiting for the Redmi Note 4, you should be happy to know that Xiaomi has finally unveiled it and it features every specification we have been expecting. The Xiaomi Redmi Note series is a phablet lineup that the company uses to rival other phablets from its Chinese and international. This is exactly why the company is unveiling the Redmi Note 4 now, a few weeks after Samsung unveiled the Galaxy Note 7.
The Redmi Note 4 is not to be compared with devices such as the Note 7 as the latter is more superior in terms of specs. Xiaomi tries to offer users a great and a reliable device for a fraction of the cost.

Below is a look at the main specs you will find on the Redmi Note 4.
Display Size: 5.5 inches with a resolution of 1920 x 1080 pixels
Chipset: MediaTek Helio X20
Processor: 2.1GHz
RAM: 2 GB/3GB variants
Storage Space: 16 GB/64GB
Android Version: Android 6.0 Marshmallow with MIUI 8 on top
Camera: 13MP at the back with a 5MP one in front
Additional features: Fingerprint scanner
Battery: 4,100 mAh
Price and Availability
The 16GB Xiaomi Redmi Note 4 model will be available for around $135 (approximately Ksh 14,000) while the 64GB model will go for $180 (approximately Ksh 18,000). The phones will be available for purchase in China as from tomorrow, there is still not word as to when we will see them internationally.
Also Read: Xiaomi Redmi Note 2 Review