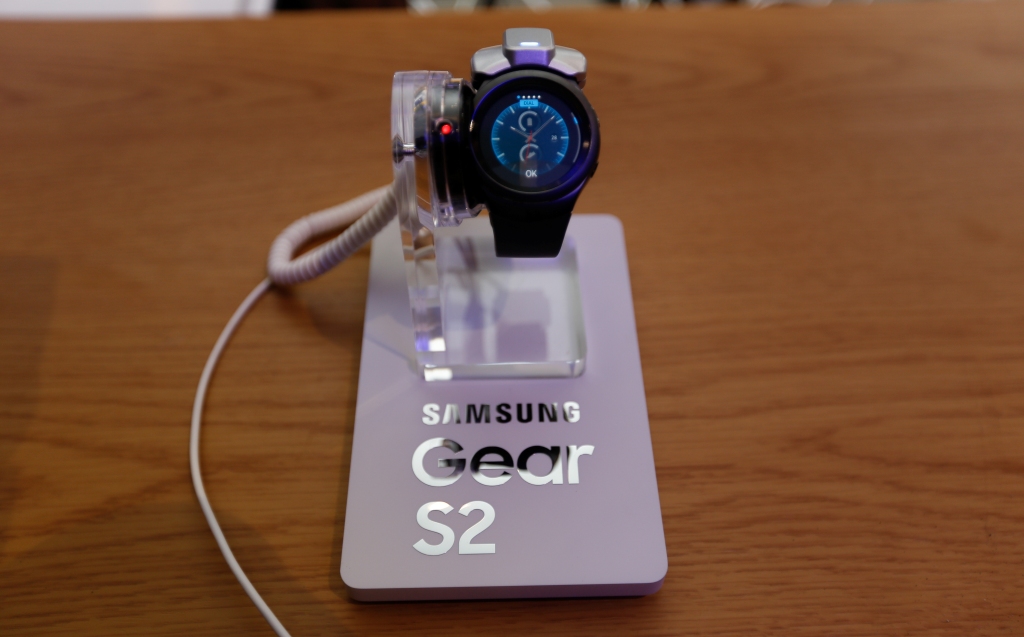 Samsung is one of the few companies that have shown a genuine interest in smartwatches and wearable devices.  The company has a few of those on the market with the current one being the Galaxy Gear S2 which was launched in Kenya in December last year.
The Gear S2 is powered by Tizen OS and not Android Wear like most of the other smartwatches made by smartphone manufacturers. Samsung seems to be very happy with this and has no plans of ditching Tizen anytime soon. This was confirmed by Samsung's representative who said that there will be no smartwatches from the company that will come with Android Wear. Of course this may change in the future but as of now the company is sticking with Tizen OS.
The Samsung Gear Live was the company's first Android Wear smartwatch and was launched back in 2014. This device was discontinued about a year ago as Samsung focused on the Tizen based devices which it has been pushing heavily.
As to why it decided to go with Tizen and not Android Wear, Samsung claims that Tizen is more battery efficient. This is not the only reason but one of the many ones. The company is also hoping that by pushing Tizen through its smartwatches, it might be able to build it on smartphones too. It's curving a niche for itself and its trying to do that by targeting smartwatches first. Samsung has a few Tizen powered smartphones but at the moment no other big manufacturer has expressed interest in this OS.
Focusing on Tizen may also help Samsung differentiate its smartwatches from those offered by other manufacturers and this may help attract other manufacturers to use it on their smartwatches and they may end up using it on their smartphones too.
Right now, Samsung is invested a lot of its resources to make Tizen on smartwatches a success and has no room for Android wear. It is still not clear if other manufacturers will join it or if they will decide to stick with Google and Android wear as that is a much easier and affordable option for them
Read: Gear Manager App for iOS Leak Confirms That Samsung Gear S2 Support for iPhone Will Soon Be a Reality