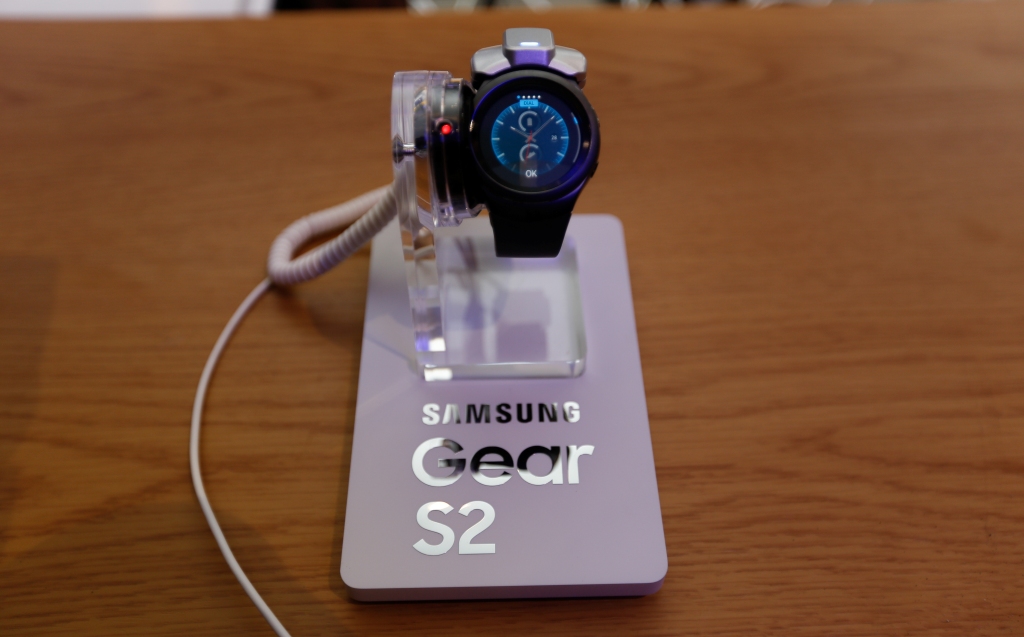 Samsung Electronics East Africa has announced the next evolution in wearable technology with the introduction of the Samsung Gear S2 smartwatch.
The device which was introduced into the Kenyan market on Thursday features a minimal and intuitive design created to provide its users with the feel of a classical wristwatch while giving it a modern and sophisticated look.
Its circular design coupled with its revolutionary circular interface and rotating bezel provides a new way to interact with mobile content and navigate through its features very quickly. It comes in two versions-the sport for the active individual and the classic for those who prefer the timeless look.

"The Samsung Gear S2 is a smart accessory device that promises to become a meaningful part of our customers' lives. The device is symbolic of Samsung's philosophy to push forward, embrace and explore new frontiers of technology," said Simon Kariithi, Internet and Mobile Business Leader, Samsung Electronics East Africa.
The rotating bezel allows users to view content on the screen without any physical obstruction as opposed to other smart watches that are screen activated and are inevitably blocked by fingers. Users can also conveniently monitor their notifications and messages.
"For us, the circle was at the center of the Gear S2's simple and practical design. Users can use the bezel to scroll through messages, navigate through apps, check out reviews of nearby restaurants, catch the latest football scores and zoom in and out of maps," added Mr. Kariithi.
The Gear S2 is also the perfect tool for assisting its customers live a healthier lifestyle. Fitness enthusiasts can automatically record their heart rates and other physical activity levels. This collective data is automatically recorded into a 24 hour activity log.
"The device automatically detects and records even the slightest physical activity with minimal fuss. The data is collected to motivate and encourage you to exercise more and maintain a healthy lifestyle," said Mr. Kariithi.
The device is manufactured from strong stainless steel and high-strength gorilla three glass making it suitable for the extreme sporty and active types. It has also received IP68 certification for dust and water resistance.
Users can also count on the long battery life that lasts between two and three days on a single charge. The device also has advanced power saving and can be charged using a wireless charging dock.
"In addition, users can customise their Gear S2s to their personal style. The device comes with a range of customizable watch faces and interchangeable wrist bands," added Mr. Kariithi.
Another feature is the ability to synchronize the Gear S2 with other smart devices including android mobile phones and home appliances which can help them manage their smart homes.
Read More: Samsung Announces There Mid-Range Devices, the Galaxy A3, A5 and A7 (2016)