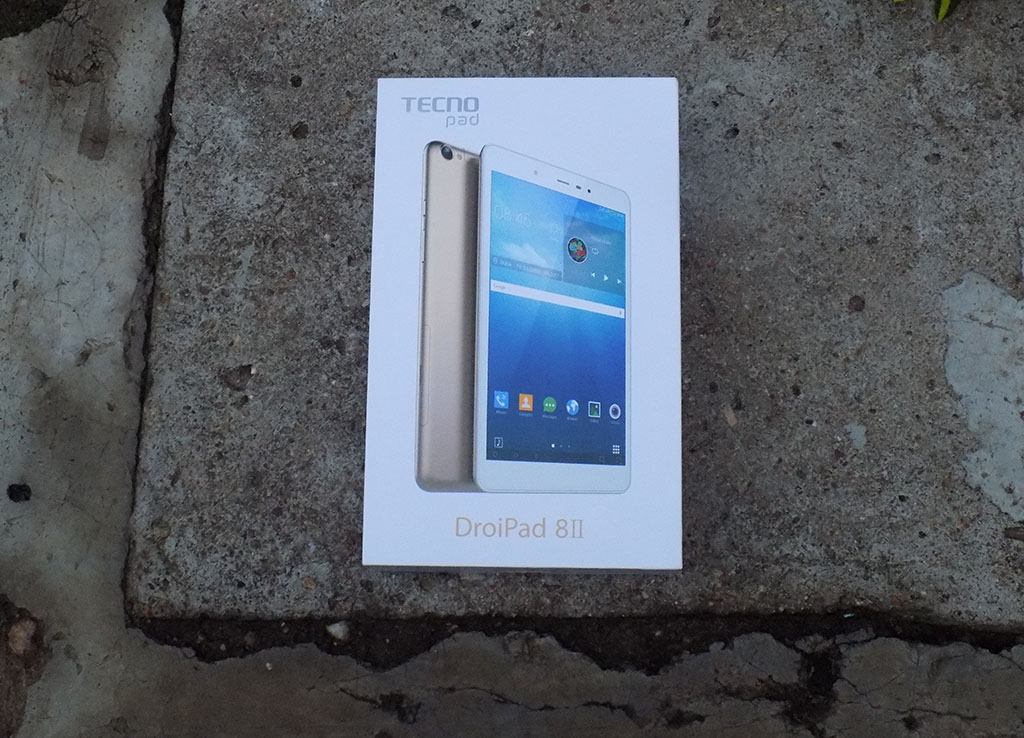 Tecno is about to launch its fourth tablet, the Tecno DroiPad 8II, in two consecutive years. The other three tablets from the company are the DroiPad 7Cs, DroiPad 8H, WinPad10. Tecno seems to be one of the few manufacturers that is serious about tablets. The tablet market in Kenya is still very small as this is probably why you do not see as many tablets as there are smartphones.
Even with that, there are still companies such as Tecno that are really trying to capture this market.  As I have mentioned above, Tecno will soon be launching the DroiPad 8II tablet in the country very soon probably within a week or two. We have just unboxed the DroiPad 8II and I have to say that it is one beautiful tablet that I was not expecting to be retailing for Ksh 17,000. This is within the same price range as Tecno's latest smartphone, the J8 Boom.
Read: Tecno Boom J8 Review
What's in the box
Without wasting time, let's get into it. The packaging is nice and it gives off a premium-like feel when you open it for the first time. These are the things you should expect on the box if you buy the 8II tablet.
The Tecno DroiPad 8II tablet
USB Cable
Wall Adapter
OTG Y-Cable
You don't get any earphones with this tablet
Now to the tablet!!
Now that we know what we get on the package, it is time to get to the tablet itself. The first thing that you will notice with this tablet is its premium build quality. The DroiPad 8II tablet has a very beautiful metal unibody design. For a minute I forgot that this tablet will be retailing for Ksh 17,000 just because the build quality was that good. Am not a big fan of tablets but the design and build of the DroiPad 8II tablet made me fall in love with it the very first time I saw it.
This tablet has the usual buttons with the power and volume keys on the right hand side. On the left side, you get the SIM card slot and the MicroSD card slot. Yes, this tablet has a two SIM card slot and supports 4G LTE so you can use your Safaricom 4G SIM card if you are in an area where 4G is available.
Read: Tecno Will launch the DroiPad 8II tablet in Kenya later this month
The speakers are at the bottom with the Micro USB port in between the two speaker grilles and the headphone jack on the top. Nothing different or exciting here. One thing you have to know is that these are dual stereo speakers and so both speakers are working and are not there for aesthetics.
The camera at the back is a 5MP one with a 2MP one in front. The 2MP front camera is a bit disappointing while the 5MP one at the back takes some decent shots as long as the lighting is good.
Getting started
The Tecno DroiPad 8II tablet comes with Android 5.1 Lollipop with no HiOS. I Was expecting Tecno to showcase its UI here or at least throw in Android Marshmallow on this tablet but it looks like am not getting what I wanted. Am not sure if this tablet will be updated to Android Marshmallow anytime soon so I may be stuck with Android Lollipop.
The 8 inch display on this tablet is quite good, it has a resolution of 800 X 1280 Pixels. This display is quite bright and I really like it. The only thing that I hope Tecno should have included is some kind of glass protection on the display to protect it from scratches and damages.
Performance has been good so far and that is expected since the tablet is still new. My only problem is that it comes 1GB or RAM, Tecno should have tried and at least include 2GB RAM on this. The processor is the 64-bit Quad Core MediaTek MT 8735P one.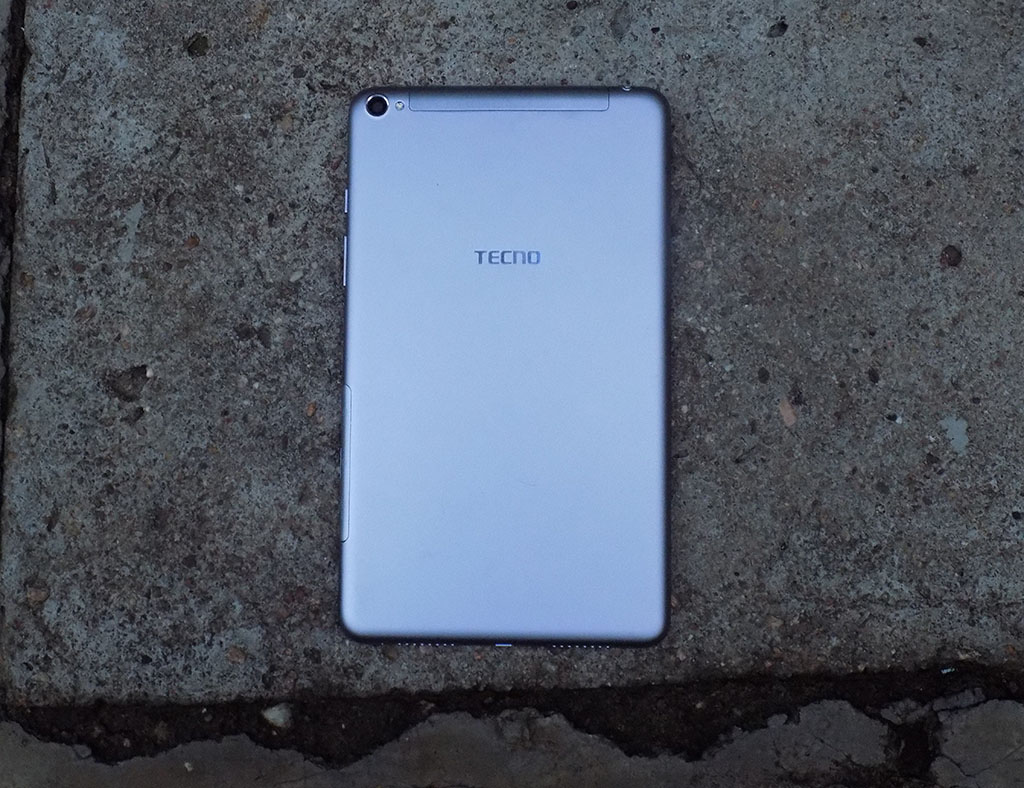 One thing you may like with this tablet is the 5000 mAh battery at the back. This is a non-removable battery and am sure can get me through my entire day since I will not be using the tablet as much as I use my smartphone.
Early Verdict
For the short time I have used the Tecno DroiPad 8II tablet, I really like its design and the way it's built. It feels premium and you can use it for both work and play. I have not had any issues with performance so far and I hope to never have any issues going forward. The 1GB of RAM is a bit disappointing for me and releasing the tablet with Android 5.1 Lollipop is not appealing either considering that we will be seeing Android N public release later this year. Even with this, my experience has been good so far.
I will be using the Tecno DroiPad 8II tablet and have the review up very soon so make sure you come back for that.
Read: Asus Transformer Book T300 Chi Review: Thin and Practical 2 in 1 Laptop