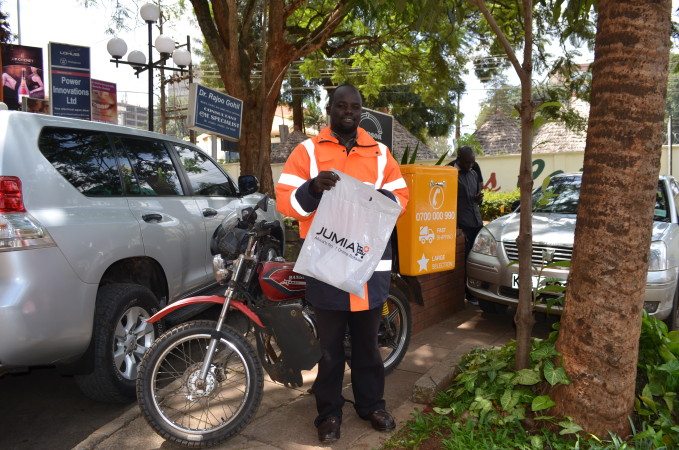 E-commerce in Kenya is still growing and some of the key players in the industry such as Jumia are noticing this. As you expect, most people using e-commerce platform, Jumia, are in Urban areas but surprising enough, people in rural Kenya are also using the service a lot.
Jumia recently conducted an internal survey on how people are using its site and the company realized that deliveries to people in rural Kenya had gone up significantly. The company compared its latest figures to where it was a few years ago and clearly things have changed. Back in 2014, urban traffic accounted for 77% while traffic from rural Kenya was at 23%.
Keep in mind that by Urban traffic Jumia refers to people in Nairobi, Thika, Nakuru, Mombasa, Eldoret, and Kisumu. The other towns are what Jumia calls Rural Kenya.

Going back to 2014, deliveries from Urban Kenya accounted 61% and while rural at 39%. In 2015, things changed a bit and traffic from Urban Kenya dropped to 60% while that of rural Kenya rose to 40. As for deliveries, urban Kenya accounted for 55% while those to rural Kenya rose to 45%.
In 2016, things have not changed so much as urban traffic dropped to 51% while that of rural Kenya stands at 49%. As for deliveries, those to rural Kenya remained at 45% which is still impressive and is almost catching up to those to urban areas.
Parinaz Firozi MD, Jumia Kenya said, "There is a high demand for online shopping with a high reliance on mobile from rural Kenya which is now a major focus area."
What's popular?
At the moment, Smartphones, mobile accessories, television sets, and computing rank as the fastest selling categories in rural Kenya. In urban areas, these products are still popular but also people in these areas seem to also get fashion products a lot.
These are quite interesting figures as most people usually thought that Jumia's traffic and deliveries come from people in urban areas and that rural Kenya had nothing to do with that.
Read: Jumia and AXA partner to provide insurance products and services to African customers