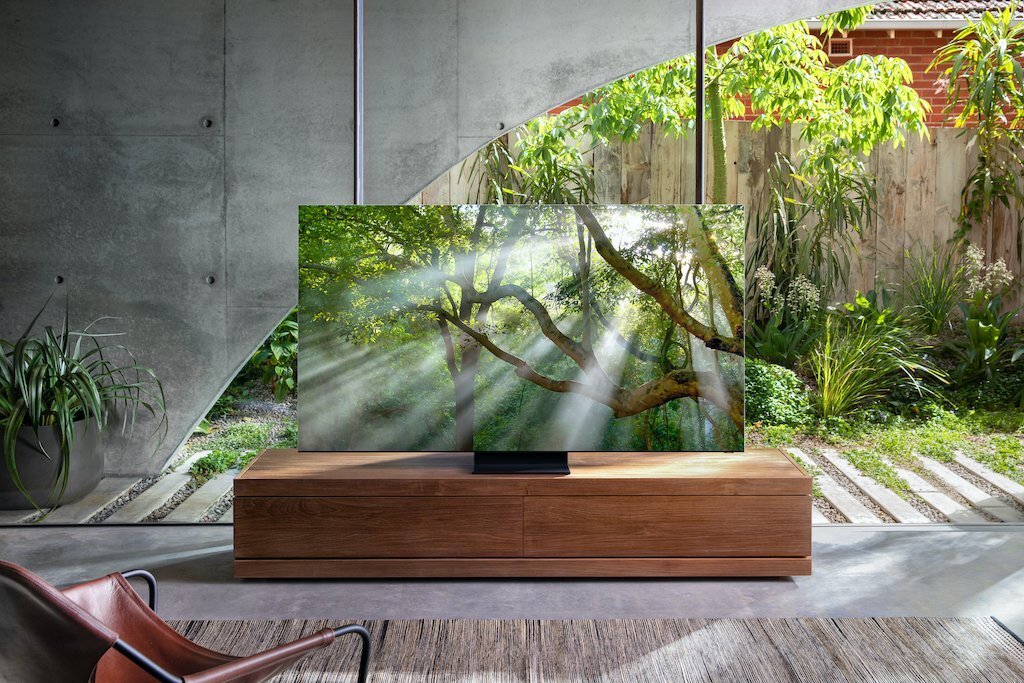 Samsung used CES 2020 to show off an 8K bezel-less screen. Samsung always set the bar too high for other TV companies by exhibiting bleeding-edge TV Tech.
The TV in question is the Q950TS QLED 8K TV with Samsung calling its bezel-less screen an infinity screen as it has a 99% screen-to-body ratio — the highest in the world. Phones in the recent past have been working on minimizing their bezels and it looks like it has spilled over to televisions as we can see from Samsung and other TV brands.
Samsung has also built an AI and machine-learning powered upscaling solution for making your HD and 4K content look better. Its Adaptive Picture mode is a nice addition as the Samsung Q950 can adjust screen calibration keeping in mind the ambient light in a room which means that the video watching experience will be improved. An example is, if you're watching an HDR picture with a mix of bright and dark content and your room suddenly gets brighter, the Adaptive Picture engine can raise the brightness of shadow details and dark colours so that you can still see them in the picture, while the bright areas remain at the same intensity rather than also getting unnecessarily brightened.

According to Samsung, this panel can output 5.1 channel surround-sound from the onboard speakers and better still, you can be able to synchronize the television speakers with an external soundbar to create a more immersive sound experience.
Powered by Tizen, the Q950 has Bixby integration and is adding bot Google Assistant and Alexa to this year's screen lineup. Samsung Health will also be integrated into panels this year.
The price for the Samsung Q950 has not been announced yet but from the futuristic design and mind-blowing features and what Samsung has announced at CES 2020, this is going to be a very pricy piece to tech. The Q950 starts shipping later this year and the price will be out then.
But all in all, this is what we expect from TV tech in 2020 and nothing less.