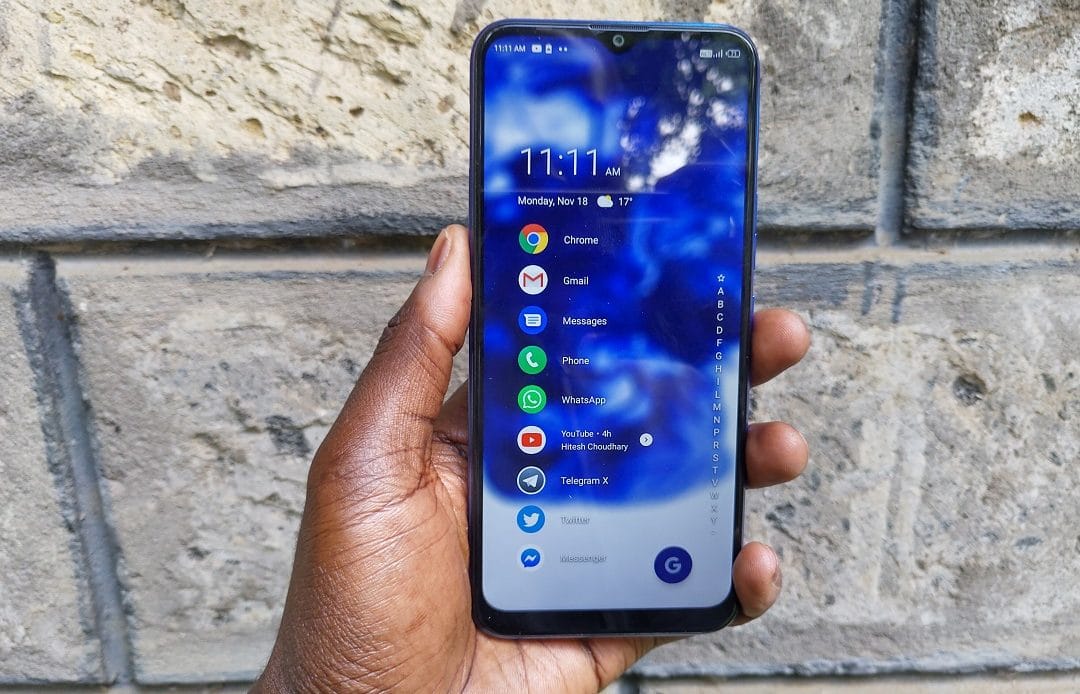 The latest addition to the Spark line up from Tecno is the Tecno Spark 4 that is available in Kenya from Ksh 12,000. This phone was launched in the country last month and I have been using it for a week or so and in this review I will share my thoughts on it.
The Tecno Spark 4 is the successor to the Spark 3 and Spark 3 Pro series that we saw in the country earlier this year. The Spark is not the cheapest series from Tecno but is a budget friendly line for those who want the latest hardware at a reasonable price.
Launching two Spark series devices within the same year is not strange as so much has changed in the smartphone market this year and to remain competitive, Tecno has to ensure that its devices can still compete with those from other manufacturers. This is evident with the Spark 3 and Spark 4, there are some subtle upgrades with the latter as it keeps up with the changing times.

Design and Build Quality
Starting with the design and build quality, nothing out of the ordinary here. We get a modern design seen on other Tecno phones. The edges are slightly curved with a big 6.5-inch display that is very common these days but can be too big for some people.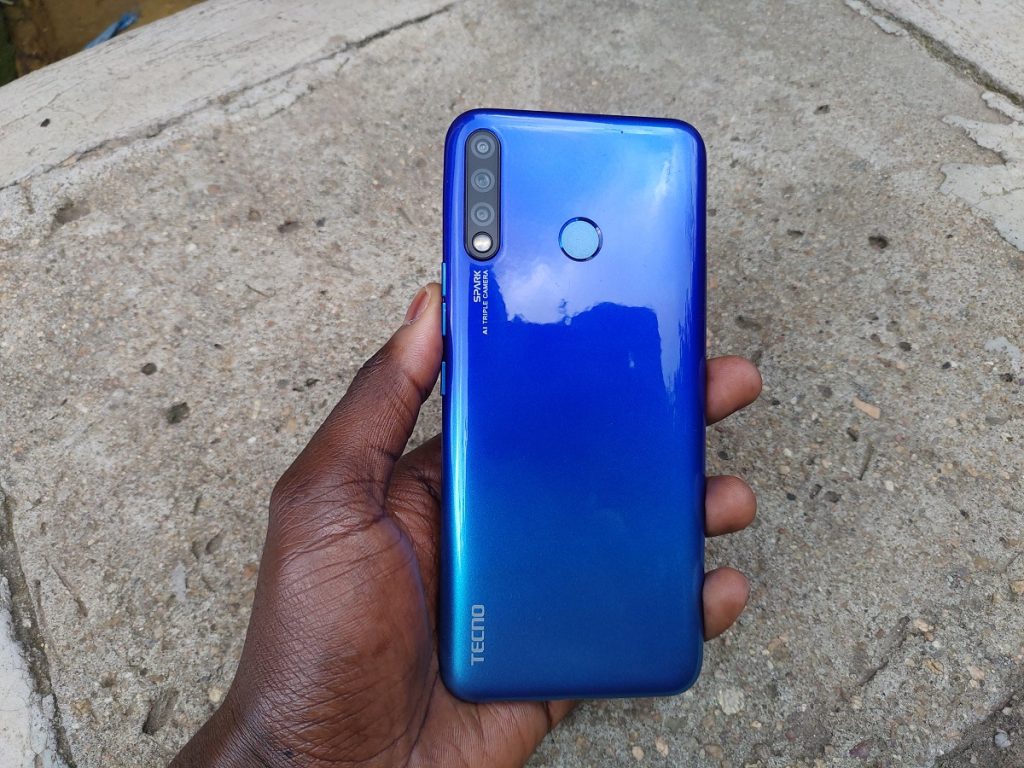 The back cover is made of plastic and is not removable as far as I know. The review unit I got from Tecno has a blue gradient finish that Tecno is calling 'Vacation Blue'. It does look good and is not slippery. This is key for a phone of its size as you do not want to drop it. In the box there is a free back cover that Tecno is providing if you want to improve the grip or just protect the phone from accidental scratches.
Still at the back is where we find the fingerprint sensor, triple camera setup with LED flash. The three camera setup comprises of a 13MP main sensor, 2MP depth sensor and a QVGA one. I will talk a bit more about the cameras later in this review.
Flipping the phone to the front we get to the 6.52-inch display that looks good for the better part. The bezels are thin except at the bottom where they are thinner. There is a notch at the top but this time Tecno has gone with a water drop notch that some people may argue will look better than the previous style.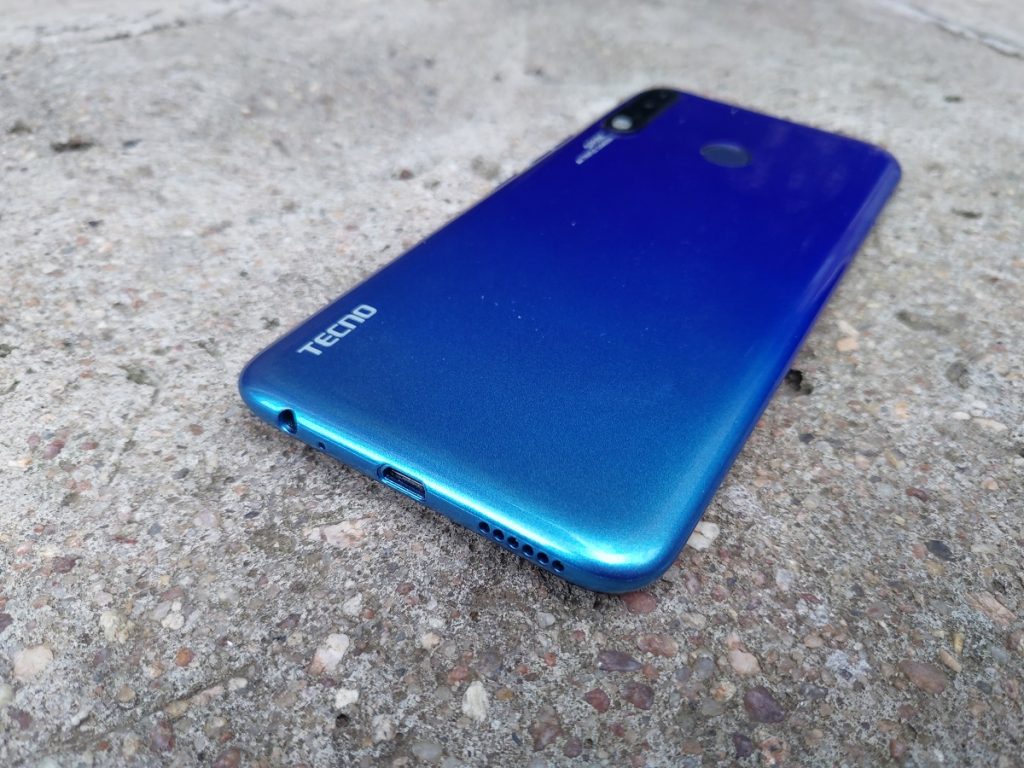 In summary, we are getting a standard design style and build quality. The phone feels durable and should not brake down easily. Nothing fancy here and we don't really expect that within this price.
Display
When using the Tecno Spark 4 for the first time, you will definitely be impressed with this display. Afterall, it is a massive 6.52 inch display with a 720p resolution. Tecno has decided to stick with 720P panels for some of its devices and this is one of them.
This display panel is quite good, accurate colour reproduction and very responsive. If you are very picky with things such as display resolution, you may be disappointed with this but I was not. Media consumption on this display is a very good experience with good contrast and colour accuracy.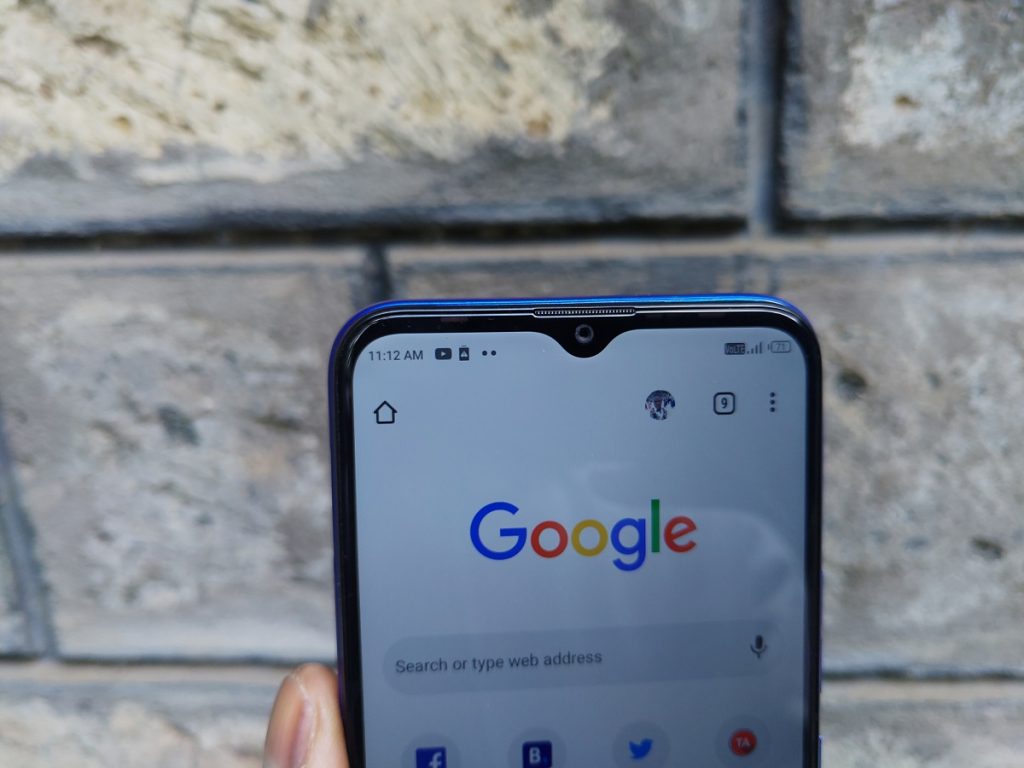 The one thing I do not like about this display is that it does not get bright enough. Yes, it is bright but using it outdoors is a challenge as seeing what is on the screen is not easy. I have used Tecno smartphones before and I know how bright their displays can get and the one on the Spark 4 is just not one of them.
Performance and Hardware
The Tecno Spark 4 is an entry level smartphone and you should expect that in regards to its performance. It does handle day to day tasks with ease but this is not the phone to get if you are a heavy user who does a lot of gaming or work on their phone.
The phone slows down significantly and can be frustrating to use when multitasking and switching between different apps.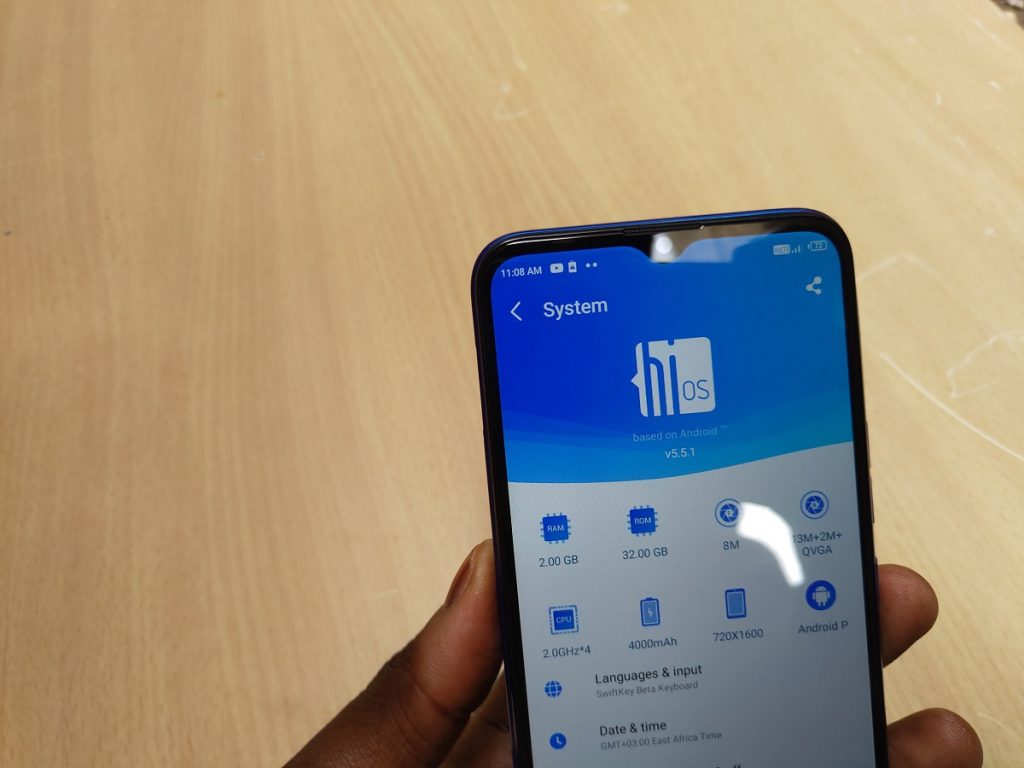 Powering the Tecno Spark 4 is a 2GHz MediaTek processor that has been paired with 2GB of RAM and 32GB of internal storage space. The 2GB of RAM is clearly not enough as RAM management on this phone is very aggressive and even though this is good for overall phone performance, when multitasking can be annoying since most apps have to restart every time you switch back to them.
Cameras
When you see the triple camera setup on the Tecno Spark 4 you will get excited but don't expect anything out of the ordinary from them. If you need better cameras on a Tecno smartphone, the Camon series is worth checking out.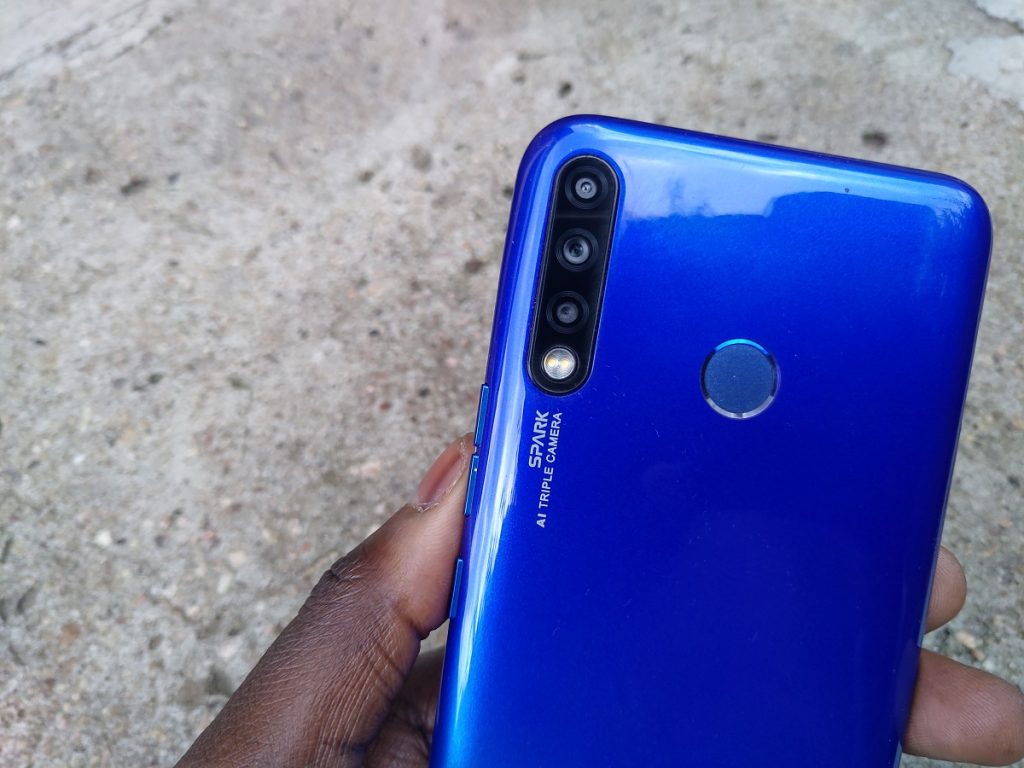 Even with that said, you can still get some decent shots with the Spark 4 as long as the lighting is good. The quality pf photos you get will not be that different from what you get with a phone with a single 16MP camera. Shots are good but not very detailed and the contrast isn't that high.
Selfie shots are good too but do appear grainy to some extent. This is especially so when taking them indoors. The results are slightly different when outside as you can get some shots that you can confidently share online.
Battery
With most entry level smartphone, the battery life is always amazing. This is the case with most Tecno phones and the Spark 4 is no exception. It comes with a 4,000 mAh battery that could last me the whole day even with heavy usage. If you are an average user, expect up to 2 days with this battery depending on the kind of applications you run.
There are a few battery optimization features that can further extend the battery life if you are in a fix.
Conclusion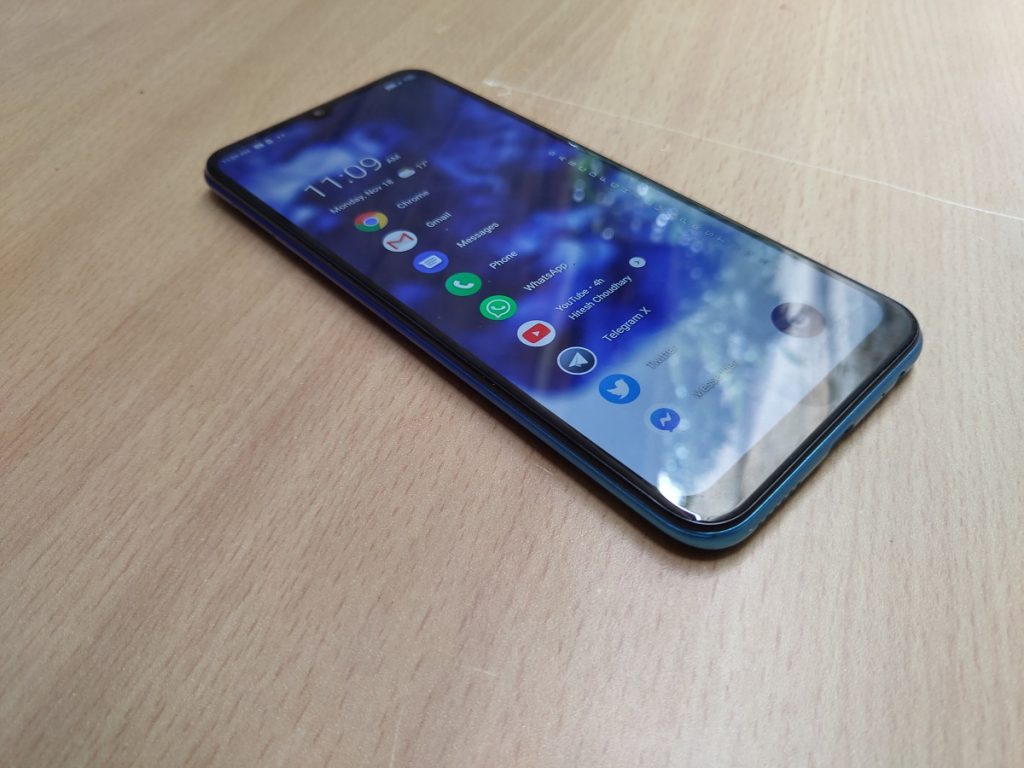 The Tecno Spark 4 is a nice addition to the Spark series and is reasonably priced to skip. It does tick all the entry level smartphone boxes but does lag behind when it comes to performance. I would recommend it but you need to know that it is not for those of us who expect high performance from our smartphones.
Also Read: The Tecno Camon 12 Review