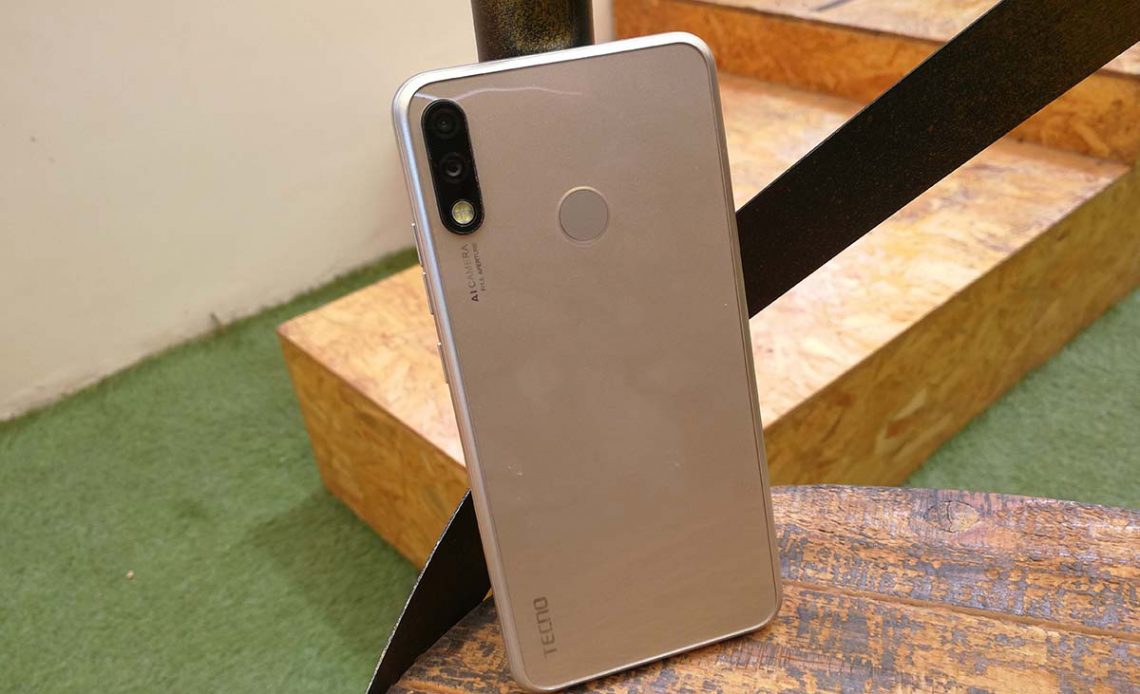 Gone are the days when affordable smartphones were associated with not so good experiences. This was evident to me last year when I reviewed the Tecno Spark 2. When it was launched, the phone was available for Ksh 9,999 and has been my favourite smartphone within this price range. The phone just works, it does what the company promises and outshine competitors.
With the success of the Spark 2, I was excited to test out the Tecno Spark 3 Pro, its successor that is currently available in Kenya. I wanted to see if the Spark 3 Pro lives up to my expectations and if it builds on what the Spark 2 delivered. The price of the Tecno Spark 3 Pro in Kenya varies depending on where you get it from but on Jumia it is available for Ksh 12,000. At this price, the Spark 3 Pro is the smartphone those considering the Huawei Y6 Prime 2019 have in their lists of smartphones to buy.
With that in mind, let us see what the Tecno Spark 3 Pro has to offer. I did an unboxing post highlighting some of the things you get when you buy this phone and you can check that out using the link below.

Read: The Tecno Spark 3 Pro Unboxing
Design and Build
Your smartphone will be on your hands for the most par. This is why it should be comfortable to hold and use. It is also 2019 and your smartphone does not have to look like a rock, it has to look modern and feel the part too.
The Tecno Spark 3 Pro looks and feels the part. It has a different design and build when compared to the Spark 2 and I love it. The company has decided to go with a more professional look that is different for the Spark series and this differentiates the phone from some of its competitors. The Spark 3 pro is in a very competitive segment and Tecno cannot afford to lose its market share.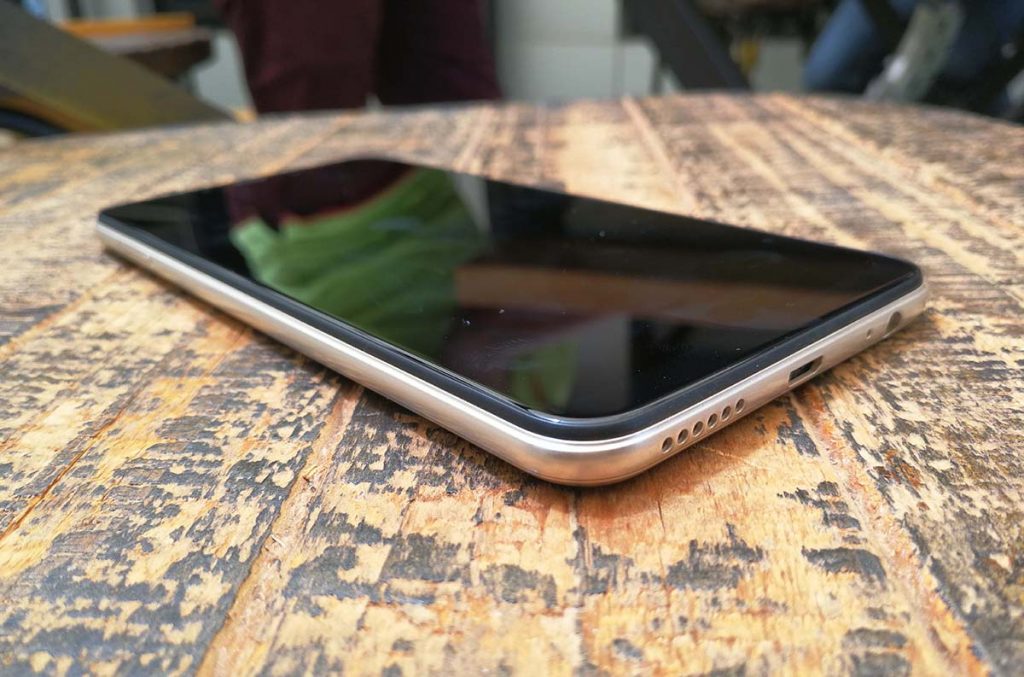 The phone is very light and you will be forgiven to think it does not have the battery in when you are trying to power it for the first time.
Still on design, the Tecno Spark 3 Pro's back has some sparkles if you look at it closely. This looks different and differentiates this phone from the others it is competing with. With most smartphones having similar features, this is one way to make the phone stand out.
Display
You will be spending most of your time looking at the display on your smartphone and it should be one of the reasons to choose a specific smartphone.
The Tecno Spark 3 Pro comes with a 6.2-inch display that may sound very big on paper but is not out of control since the phone has a 19:9 aspect ratio. I can comfortably use this phone with one hand even with such a huge display. The size might be a bit too big for you if you are coming from a smartphone with a smaller display but you will get used to this one in a few days.
As for the resolution, we have 1500 x 720 pixels, not the best one but for the price of the phone, this is not so bad. Unless you are into streaming Full HD or 4K content, you will rarely have any issues with this display. It is great with accurate colour representation and is vibrant and bright to use outdoors.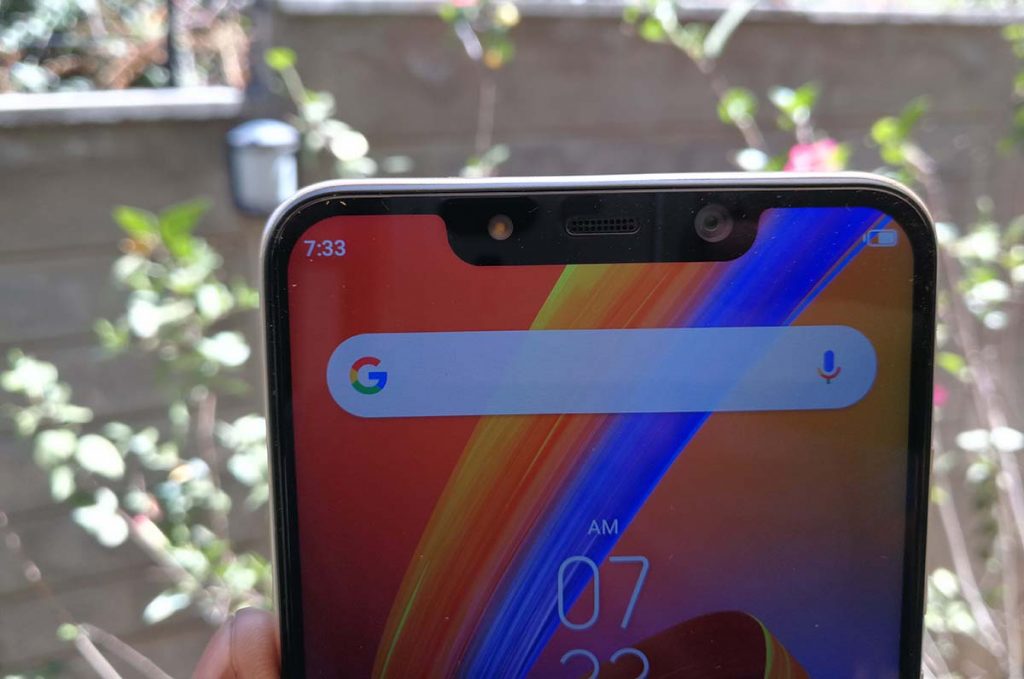 There is a notch at the very top and you will notice the very first time you switch on the phone. It is huge and outdated in my opinion for a 2019 smartphone. We have seen better looking notches on devices such as the Infinix S4 and I am not sure why Tecno could not have done the same. The notch houses the earpiece, front facing camera and LED flash, maybe it is time we do away with the front LED flash if that leads to us having such unpleasant notches. The good news is the you can disable the notch under settings if you do not want to look at it every time.
Software and Performance
The Tecno Spark 3 Pro comes with HiOS version 4.6 that is based on Android 9.0 Pie. It is refreshing to see the phone come with Android Pie out of the box. I have never been a huge fan of HiOS fan even with the changes the company has been implementing but this time I decided to stick with it to the end.
For handling daily tasks, the Tecno Spark 3 Pro does a good job. The MediaTek Helio A22 processor and 2GB of RAM offer a slightly better experience for its price. I still get slight glitches here and there but nothing serious to upset me. RAM management is surprisingly well as I found out during the review period. I was expecting multitasking to be a bad experience as I was not expecting RAM management to be that good with the 2 gigs of RAM.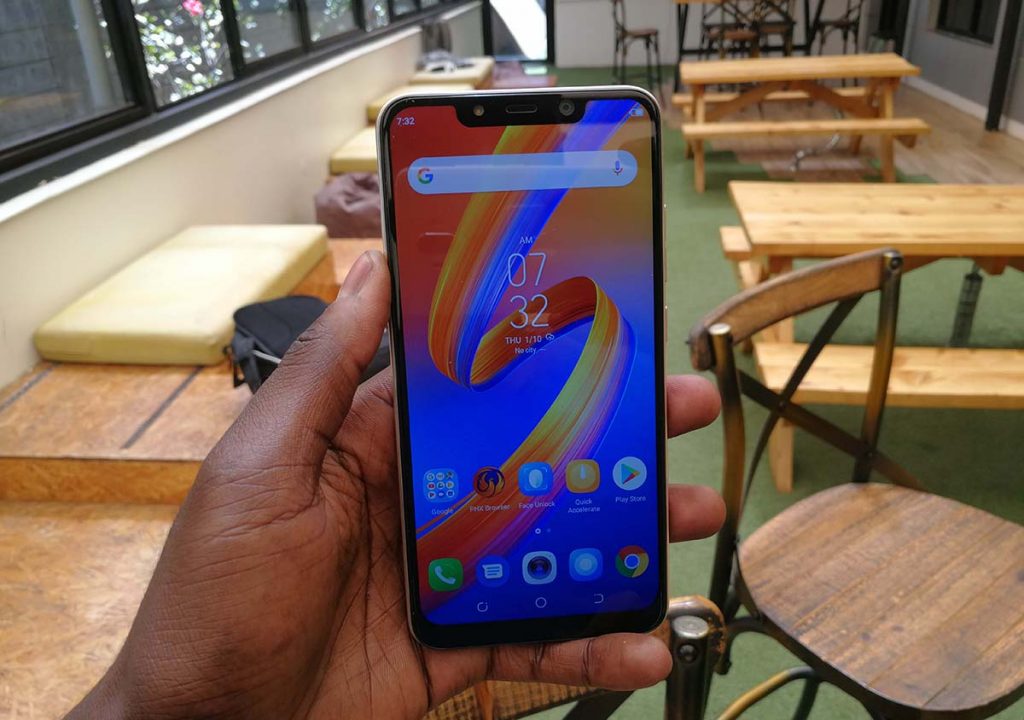 For security, we get both Face Unlock and a fingerprint scanner in addition to the security PIN. Both the fingerprint scanner and Face unlock are easy to setup and work as you'd expect them to. You can use Face unlock to access app lock and this helps you keep certain apps from prying eyes. In dark environments, you can still use Face unlock as you can switch on the front facing LED flash to illuminate your face.
The one thing I do not like so far with the Tecno Spark 3 Pro is that it is still using the Kika keyboard as the default option. There have been serious security questions raised about this keyboard app and I do not know why Tecno is still using it. There are so many options available out there including Google Keyboard so Tecno has no excuse on this. I did install Swift Keyboard and would suggest you install any other third-party keyboard from the Google Play Store just to be safe.
For those using Faiba 4G, you can get it to work on this phone.
Now Read: The Tecno Spark 3 Pro Specifications
Camera
One of the things I loved about the Tecno Spark 2 was the camera and this is the case with the Spark 3 Pro. It has two cameras at the back with a 13MP main one and a 2MP depth sensor that will be useful when taking portrait shots. For its price, the Spark 3 Pro has a really good camera, not the best but good. Tecno says the Spark 3 Pro has an AI camera but that word has been overused I don't know what it means anymore. It is just good at recognizing scenes and that's just about it.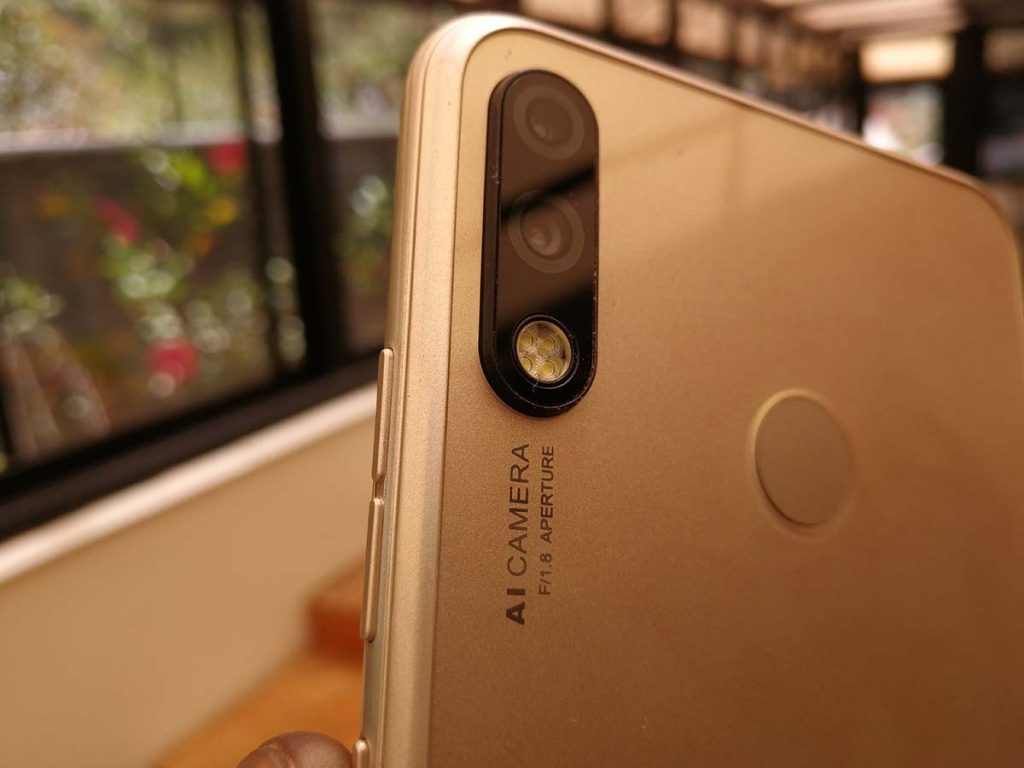 The front facing camera is an 8MP one that takes good photos as well. You will need very good lighting to take decent shots otherwise you may end up with grainy photos.
I did take some photos with the Spark 3 Pro but unfortunately I reset the phone and lost all of them so I have nothing to share with you.
Battery
Tecno has always had good batteries and the Spark 3 Pro is not any different. The phone comes with a 3500 mAh battery that will easily last you an entire day. I had no problems getting the battery to last me my entire work day even with heavy usage and I was impressed. On days when I did not use the phone so much, I ended up with over 45% of battery remaining and this is impressive.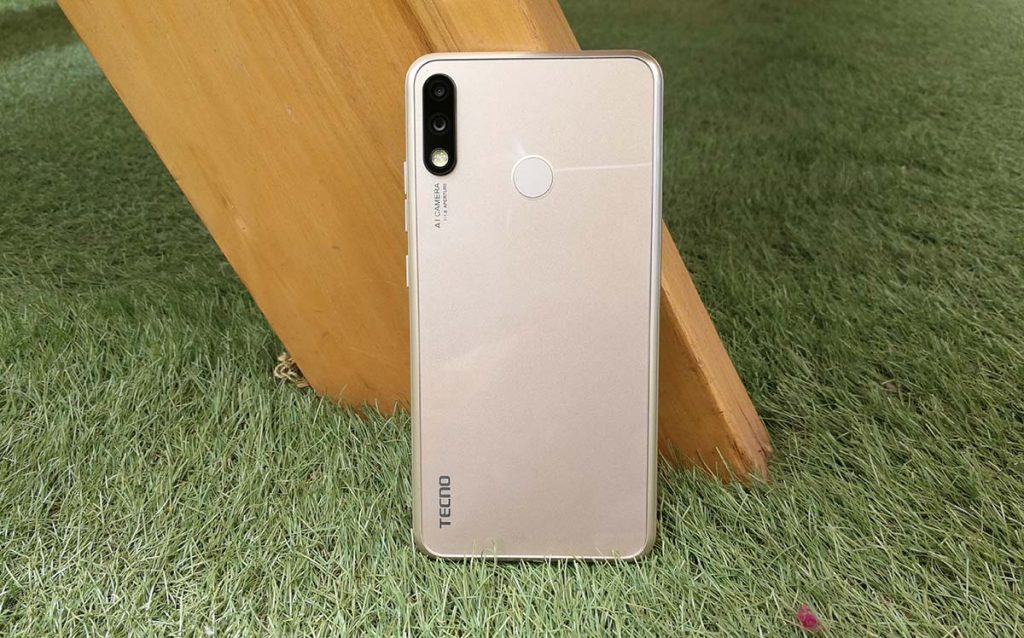 The display isn't a high resolution one and the processor is efficient and these are two of the reasons why the battery life on the Spark 3 is reliable.
What I Like
Well built
Performance (in most cases)
Battery lasts long
VoLTE support
What I did not like
The display is not the best
The Cameras can be improved
2GB of RAM is not worthy of a Pro version
HiOS is uninspiring
Also Read: Nokia 7.1 Review