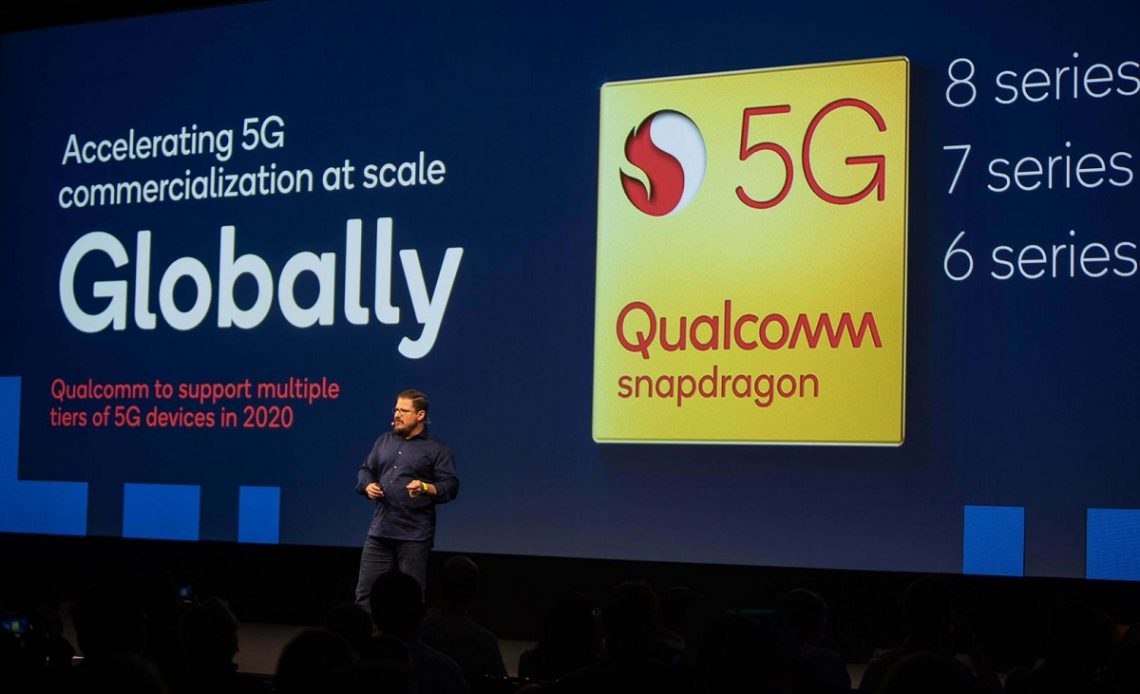 US chipmaker Qualcomm is one of the biggest winners with the adoption of the new wireless technology – 5G, being a key player in the chipmaking industry. The company has already planned to power many 5G devices starting next year.
The company says it expects smartphone makers to ship 450 million 5G capable smartphones in 2021 alone. And by 2022, the company expects another 750 million shipments of 5G smartphones.
Qualcomm Inc, on Tuesday, said they anticipate higher rates of 5G adoption, unlike 4G. The timing of 5G commercialization in China and the availability of 5G chipsets in different smartphone price tiers are the two cited reasons as to why the company is optimistic about the adoption rate.

The US chipmaker, based on previous estimates, said that shipments of 5G smartphones might range between 175 million and 225 million in 2020. Based on this figure, the company expects a 125% increase in shipments from 2020 to 2021.
Several smartphone makers have already inked paying close attention to 5G, especially as from 2020. Samsung, Xiaomi, Nokia, Apple, OnePlus, LG, Huawei, and even Oppo, among other brands.
Xiaomi has explicitly stated they will be launching ten 5G phones in 2020, starting with the Redmi K30 Series. Nokia also promised to launch cheaper 5G devices next year. Rumor has it that Nokia 8.2 may be the first Nokia device to support 5G.