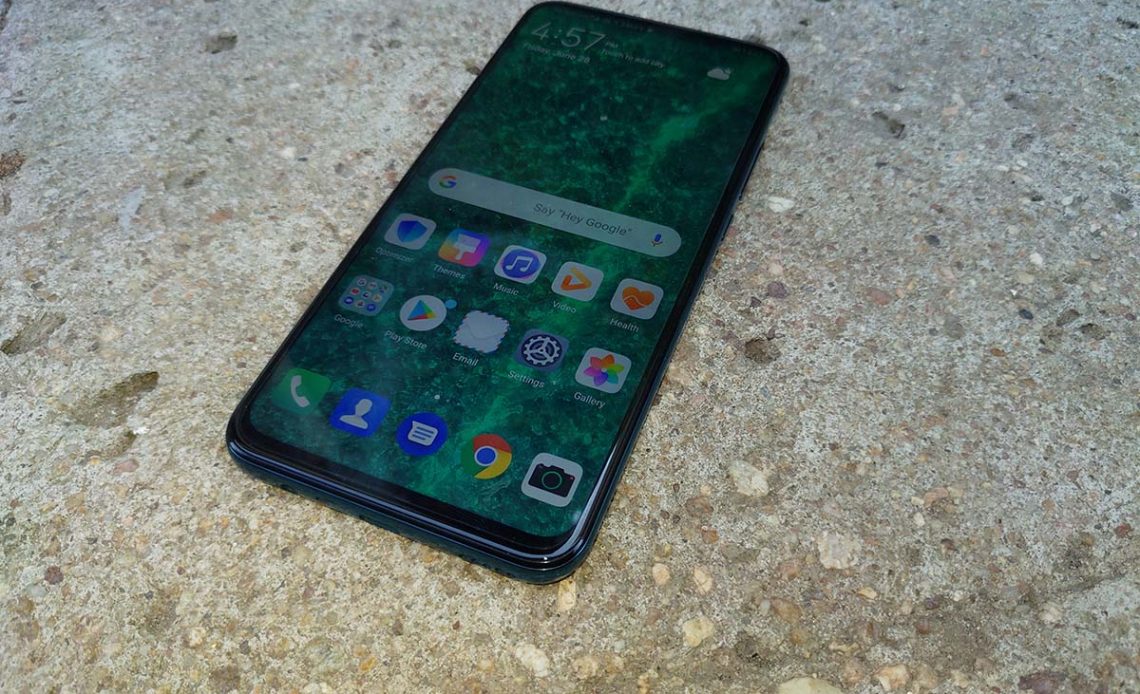 Last Week, Huawei unveiled its latest mid-range smartphone, the Huawei Y9 Prime 2019, in Kenya. This should not be confused with the Huawei Y9 2019 from last year. These are two different smartphones from the series with the latest one coming with updated specifications and hardware.
I have been using the Huawei Y9 Prime 2019 since it was launched and I thought I should share some of the things I like about this phone so far. This is not a full review and I will share that once I am done with it.
The Huawei Y9 Prime 2019 is available for Ksh 24,999 on Jumia, the same price its predecessor debuted at. At this price, you are expecting a good phone and overall experience and that is not asking too much. So, how has the Huawei Y9 Prime 2019 impressed me so far? Let's find out.

Build Quality
I have and will always be obsessed with the build quality of the devices I use. You do not want to spend your hard-earned money on a smartphone that feels like it should cost half the price you bought it for.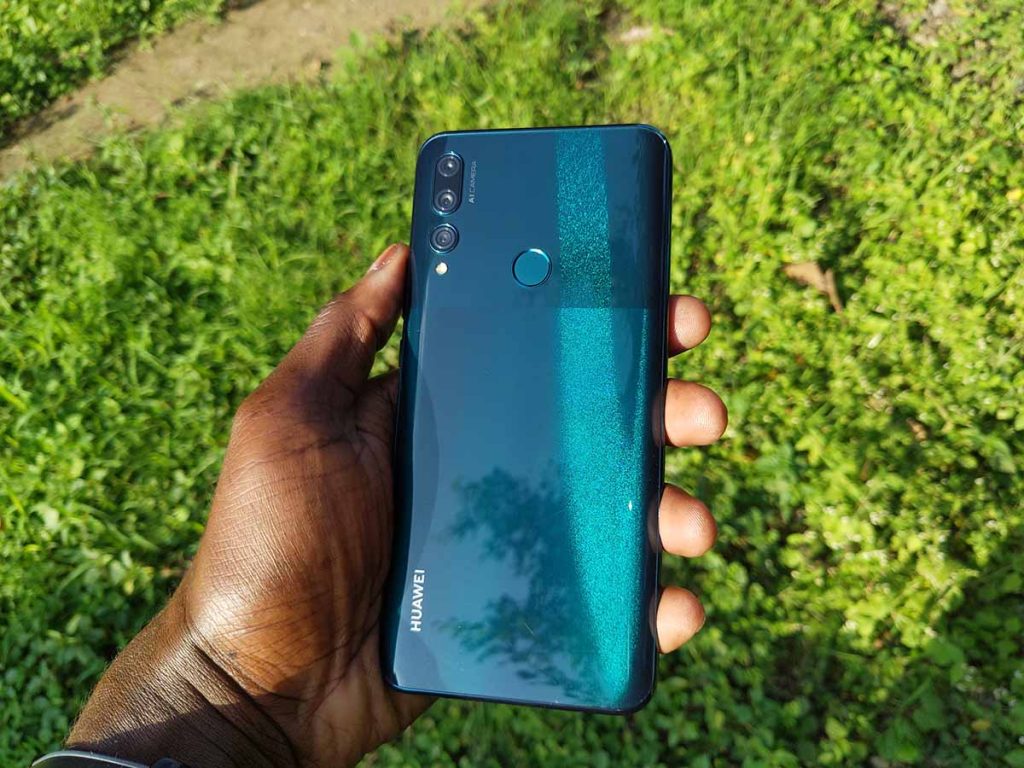 The Huawei Y9 Prime 2019 feels solidly built all round. If you used the Y9 2019 from last year, it has a similar build quality but it is just a tad bit better. The back is made of plastic but does not feel as cheap as most other smartphones do. You feel like Huawei took time building this phone and it was not just another one rushed to the market.
Battery
I use my smartphones a lot and need one that does not run out of charge after a couple of hours of using it. With the Huawei Y9 Prime 2019, I can confidently use it without worrying about running out of charge in the middle of the day. I am connected to the internet most of the day either through Wi-Fi or 4G and make a few calls from time to time and playing a game or two and occasional streaming on YouTube or Netflix and can still get up to 7 hours of screen on time.
How long the battery lasts will depend on how you use the phone but for me this is good enough. This means that I can use the phone heavily throughout the day and still have about 20% remaining by the time I go to bed. If you do not use your phone as much, you can easily get this battery to last for over 2 days.
For those who may be wondering, this is a 4,000 mAh battery. Besides the battery capacity, the phone, like other Huawei smartphones, comes with extra battery saving features that you can activate to get it to last even longer.
Reliable Performance
I have used a number of smartphones over the years and for me, reliable performance is one of the things I prioritize. For this to be achieved, the Hardware and software have to work in harmony at all times to live up to your expectations.
I have been using the Huawei Y9 Prime 2019 for about a week and so far so good. I know it is still early to say if it is the best within this price but from my experience with other smartphones, it does a good job.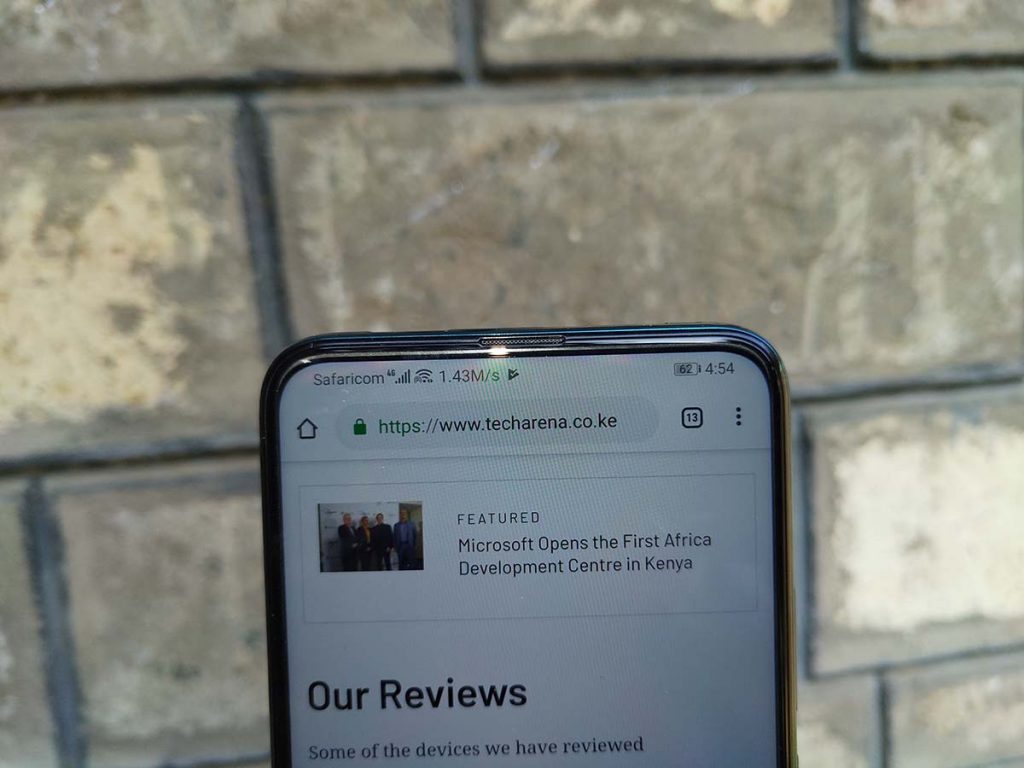 The Huawei Y9 Prime 2019 is powered by the company's own Hisilicon Kirin 710F processor that has been paired with 4GB of RAM and comes with 128GB of internal storage space. I have even managed to play PUBG on the highest settings and the phone has handled that well.
For the software, it comes with Android 9.0 Pie with EMUI 9.0. I know I have been planning to do a full overview of EMUI 9 but haven't gotten through to do that but will try as much as possible to do that by the end of next week just to show you what it has to offer.
Camera Quality
Compared to its predecessor and the Huawei P30 Lite, the Huawei Y9 Prime 2019 does a good job. It has three cameras at the back. We do have the 16MP main sensor, an 8MP wide angle sensor and a 2MP depth sensor. The 16MP main sensor is pretty much the one you will be using all the time with the 8MP coming in handy when you want to fit more people in your shots or when you are taking landscape photos and want to capture a lot more of the landscape than what you would get with a standard camera. The 2MP is useful when you want to take dramatic photos with a blurred background.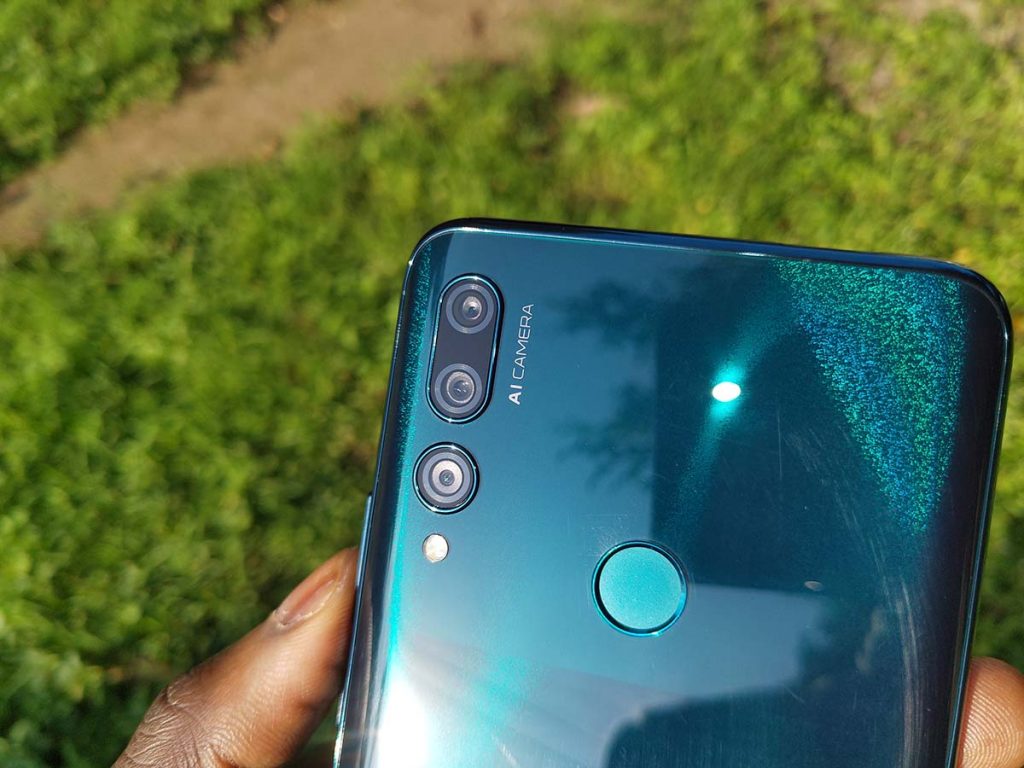 From the results I got so far, the photos are well saturated and detailed. They do appear over saturated from time to time but most of the times they have the right amount of saturation. The photos look realistic even indoors and this is a plus.
Videos are also pretty good and there is a slow motion option that you can use to get those dramatic videos of fast moving objects.
The display
With no notch, the Huawei Y9 Prime 2019 has an even display with no cut-outs whatsoever. It has a 6.59-inch display which looks stunning. This display has a resolution of 1080 x 2340 pixels and has been an attention grabber every time I take out the phone.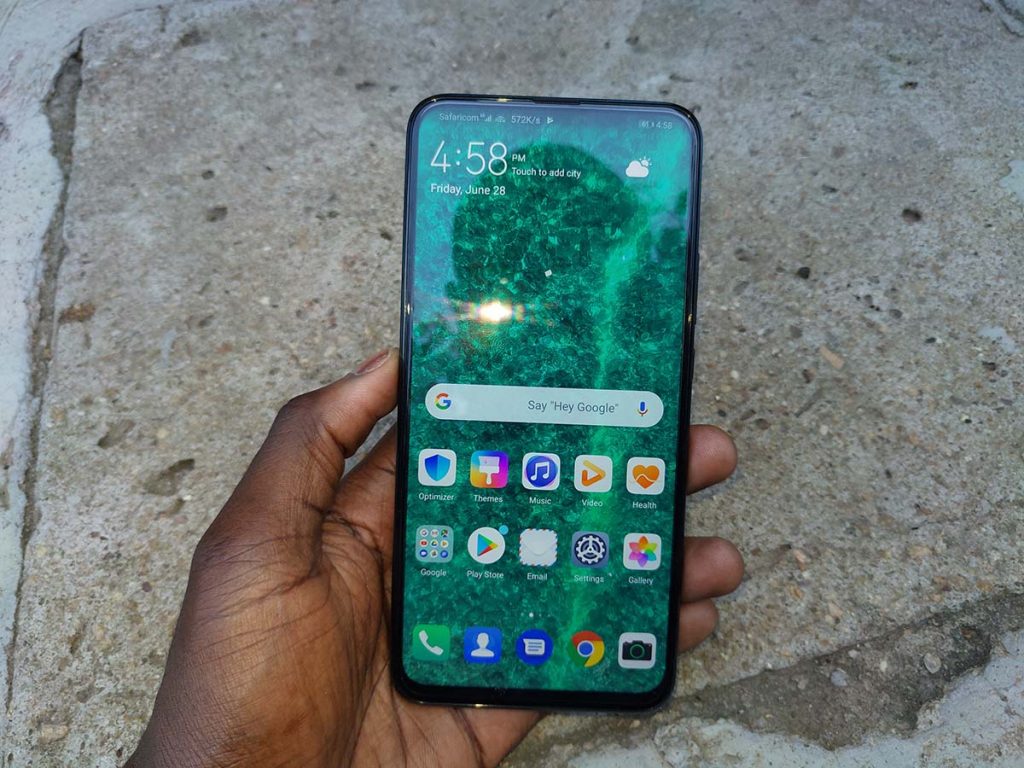 Everything on the display appears natural and this is something I appreciate. It is a very bright display, slightly brighter than that of its predecessor but at par with the one on the P30 Lite. You can comfortably use it under direct sunlight with no issues.
If you are into watching movies, this is probably the best display at this price, with no notch and its colour accuracy, you will not go wrong with it.
Bonus: The Pop-Up Selfie Camera
I did not want to include the pop-up selfie as one of the things I like about this phone as I did not want it to overshadow the other features. Yes, the pop up selfie is pretty cool but given that you are not going to use it all the time, unless when taking a selfie, I thought it made sense to include it later in the post since it is important but not the most important feature.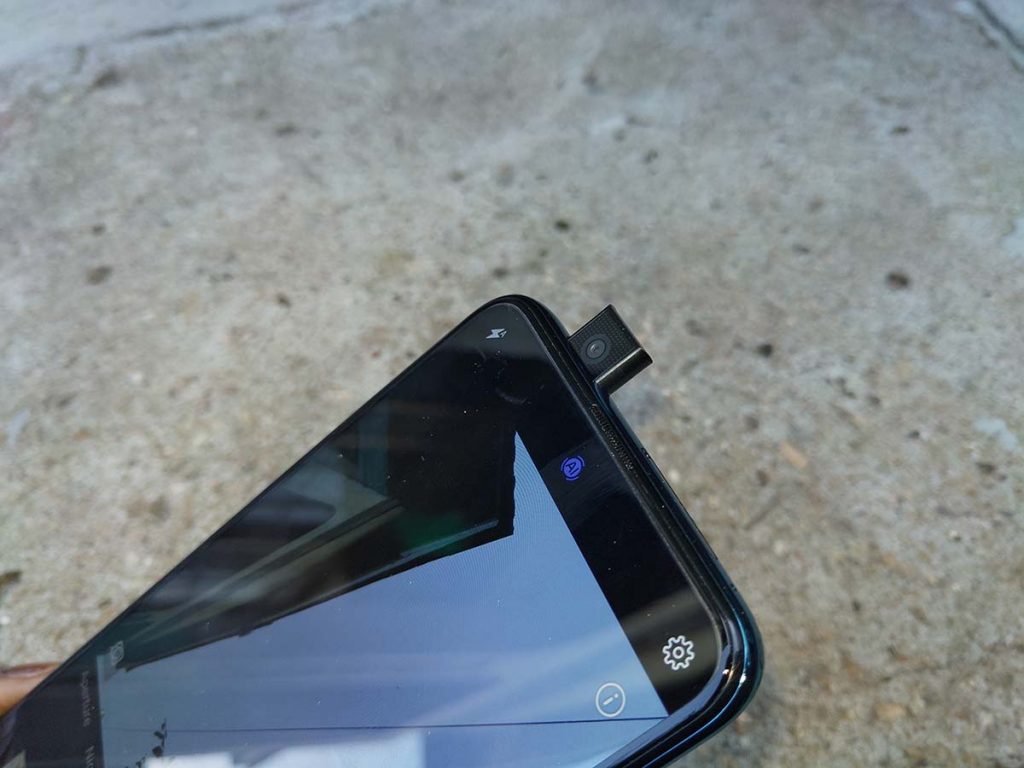 Having a pop-up selfie camera eliminates the need of having a notch at the top of the display and gives the phone a cleaner look. The company says the pop-up mechanism can survive over 100,000 retractions so it is good to use for a number of years.
To protect the camera, the phone can sense when you drop it with the pop-up camera out and will automatically retract it to make sure the camera is not damaged.
Also Read: The Huawei Y5 2019 Review: Y Has Reached Its Prime!