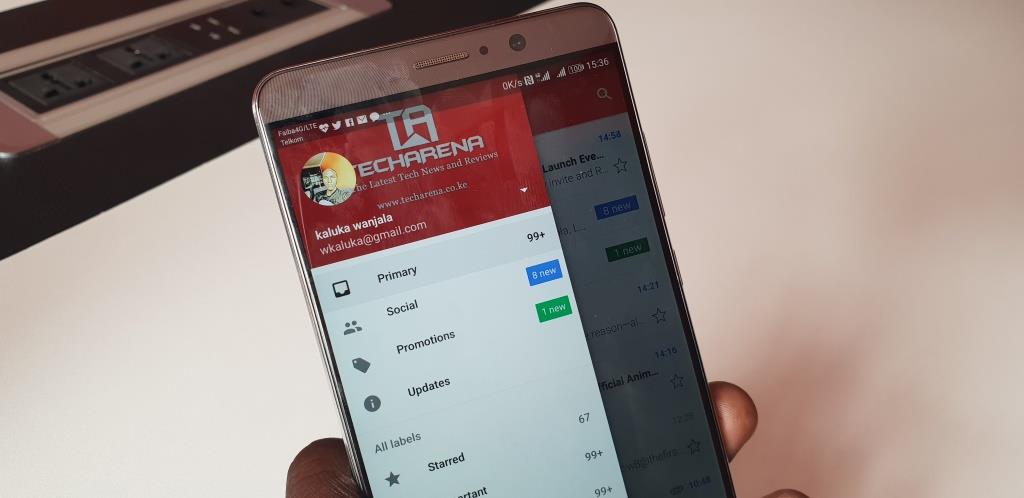 Dark mode seems to be the new wave with smartphone apps and mobile OS in general. We have seen a number of apps get dark mode over the years and most popular ones out there have some sort of a dark theme. Even iOS and Android are getting system wide dark mode with the one for Android rolling later this year with the release of Android Q.
Google is also adding dark themes to most of its mobile apps and the next one on the list in Gmail. The latest Google apps to get this dark treatment include Google Calendar and Google Keep that got the feature about a month ago.
Dark mode for Gmail is still work in progress so do not get excited about it just yet. This is the first version we are seeing and the dark them is only available in the Gmail app's settings. This does not mean we will not be seeing the dark theme in other sections of the app, it just means that the company is still working on that and we have to be patient for the final roll out.

Dark theme on Gmail for Android is not stable either. It comes on and off at random times and there is no way of knowing if you will see it or not, even when you go to the settings section of the app, the chances are 50/50. At this point, there is no way users can enable or disable it but I am confident this option will be there when the final version is available for all users.
With the launch of Android Q final release just around the corner, we should be seeing the final release of dark mode for Gmail very soon. It will be weird to have system wide dark mode but on some of Google's core apps that feature is not available
Now Read: How To Enable Dark Mode on Google Chrome For Windows 10