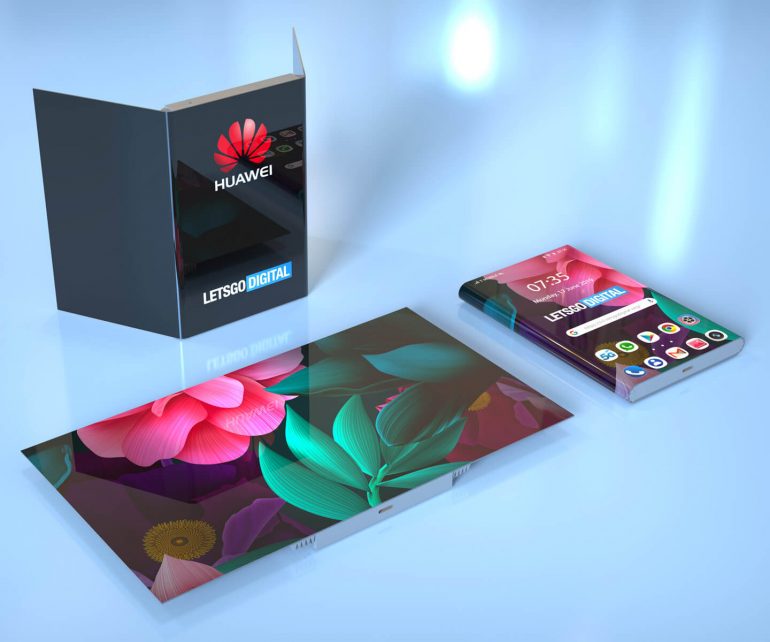 Huawei has been making careful moves on its first foldable phone- Huawei Mate X least the company encounters a similar fate to what Samsung met with their foldable phone – Galaxy Fold.
Though the Galaxy Fold launch has been postponed to an indefinite date, Huawei has also pushed the Mate X launch to September this year explaining that the device needs additional testing.
A common similarity between Samsung and Huawei is that both companies have a plan B to the folding screen technology. This shows tech companies still have plans to make devices with foldable screen technology. Oppo and Xiaomi are also preparing to join the league with a folding screen technology phone.
A patent leaked last week about Samsung's Rollable screen concept which was filed at the end of 2018. Huawei has also filed a license of their new foldable screen technology device in May this year. According to the patent, the phone's display can be folded twice. The patent also shows the phone may adopt any of the three designs shown below.

Unlike the Mate X design, the folding screen is held together by magnets meant to ensure a flexible display- the primary intent behind foldable screens. Additionally, the patents show two hinges at the center of the device that provide support and curls nicely around the housing when the device is folded. Sidebars are entirely invisible with the patent unlike in Mate X.
Two folding screens will offer variant options on how to use the device. For example, when you open only one screen, you can use the device like a laptop, and the user interface will adapt to the way you fold the device. Also, one can opt to use the device in full display mode, which gives the tablet-like feel. The options are quite many than what you get in Mate X; multitasking will even be better when leveraging the three screens to perform different functions at the same time.