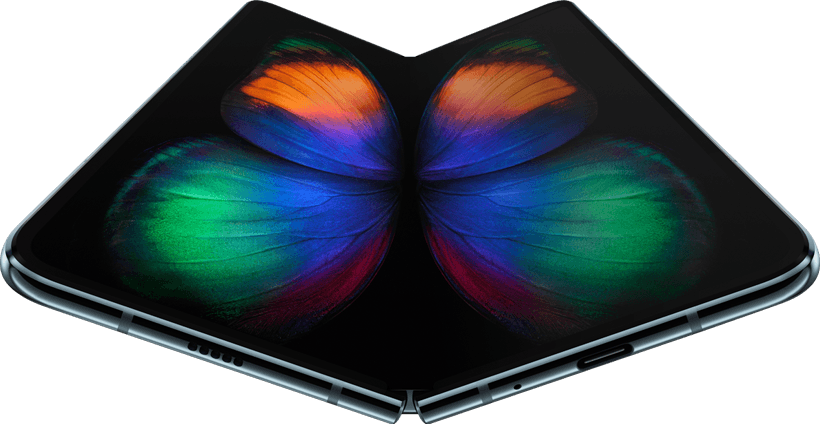 The Samsung Galaxy Fold first device in the smartphone market with a folding screen mechanism will not be launched this July as earlier stated. Galaxy Fold was faced by numerous problems when it was first launched back in April with a $1980 price tag.
Many users who had the review units reported that the device was breaking at the joint which seemingly meant not enough testing was done, or likely Samsung didn't advise on the do's and don'ts since other users said that the device broke after removing the top layer of the screen that seemed like a simple screen protector.
Since the Galaxy Fold needed some fixing, Samsung recalled the review units of the device back to the company. Earlier on Samsung's Mobile Head had assured customers that the problem was identified and is being fixed, confirming that the device will be relaunched coming June this year.
However, the launch date was pushed forward to July. Surprisingly, a recent report by a Samsung official who requested anonymity stated that "nothing has progressed" since April. Well, this is a piece of not good news to the Galaxy Fold lovers.
From June to an unspecified date in July and to indefinite zone now, the Galaxy Fold is an ailing project. AT&T, the U.S. wireless career last week canceled all the Galaxy Fold pre-orders with no explanation which should've been an earlier indication that the device isn't hitting the shelves anytime soon.
It's high time we all acknowledge the fact that folding screen technology may not be ready commercially no matter how tech companies want us to think so.
Even to Huawei who were planning to launch Mate X, their folding technology smartphone in July, have yesterday pushed forward the launch date to September stating the device needs additional testing.
Now Read: Away with the Galaxy Fold, Samsung maybe working on a Rollable device