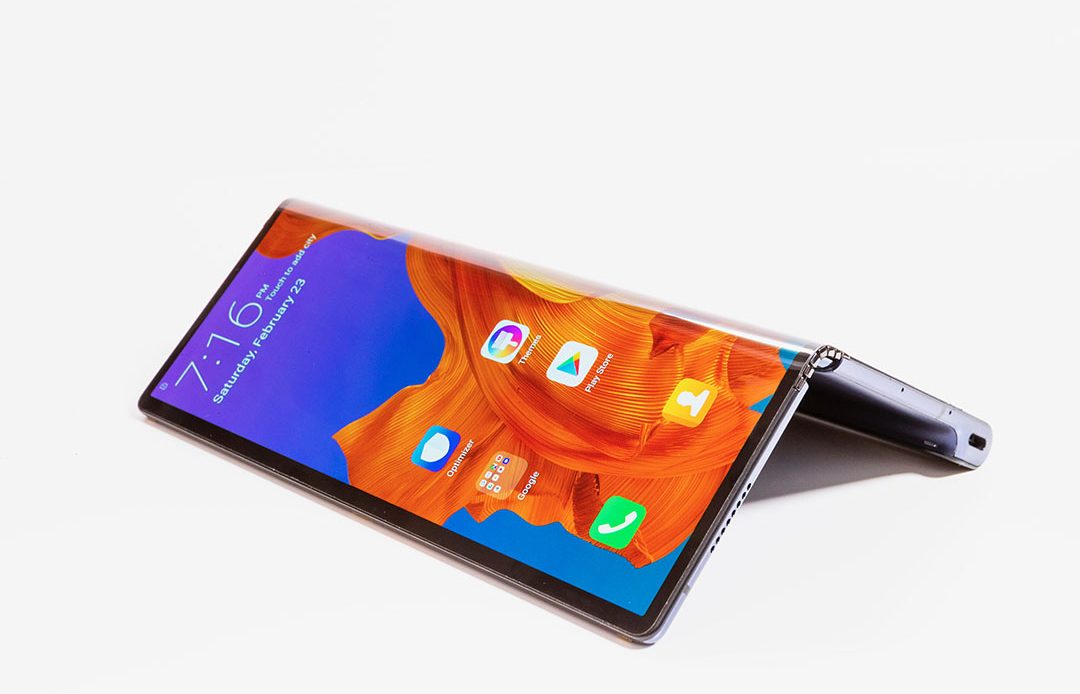 At Mobile World Congress in Barcelona, Huawei unveiled the world's first 5G foldable smartphone. Yes, I know 5G is still not mainstream and we may not really need foldable smartphones at this time but the launch of this phone is all about competition as different manufacturers want to outshine each other.
Samsung already unveiled its foldable smartphone last week and now Huawei has joined the party with the Huawei Mate X. The company says this is the fastest 5G foldable smartphone. We have to take their word for this as we have not conducted any tests and we will not do so anytime soon unless we get our hands on this phone.
Richard Yu, CEO of Huawei CBG, said, "As a new breed of smartphones, Huawei Mate X combines 5G, foldable screen, AI and an all-new mode of interfacing to provide consumers with an unprecedented user experience. The Huawei Mate X will be the first key for consumers to open the door to 5G smart living."
Compared to the Samsung Galaxy Fold, the Huawei Mate X has a better fold in my opinion. The company is calling it a falcon wing mechanical hinge. When unfolded, the Huawei Mate X becomes a tablet with an 8-inch display. When folded, it is a smartphone with a 6.6-inch display with very thin bezels.
The Huawei Mate X is not just about its ability to fold and unfold, it is the world's first foldable 5G smartphone. For the early adopters, this is the device to get right now if you can afford it. Even though 5G is still not mainstream, this is a good device to brag with if you can afford one.
Below is a look at some of the key specifications of the Huawei Mate X
Display Size: 6.6-inch on the front, 6.3 inch on the back, 8 inch in tablet mode
Processor: HiSilicon Kirin 980 processor
RAM: 8GB
Storage Space: 512 GB expandable using a microSD card
GPU: Mali-G76 MP10
Android Version: Android 9.0 Pie (Go Edition)
Main Camera: Quad: 40MP + 16MP + 8MP + TOF camera
Battery: 4500 mAh battery
Do We Need Foldable Smartphones?
I think foldable smartphones are cool, but I do not think we need them. Yes, you can unfold the phone to get a tablet but I do not need a tablet as it is so this is not something that will get me excited. Unless we get to a point where these devices add value to our lives, they will end up being gimmicky smartphones made for the selected few.
Another thing, these smartphones tend to be bulky and in 2019, I am not buying a smartphone that I cannot comfortable fit in my pockets. Unless they figure out a way to make these foldable smartphones thinner (I know, I am asking too much), I am not buying one anytime soon.
These foldable phones also cost an arm and a leg. For the case of the Huawei Mate X, it will be available for €2,299 (approximately Ksh 261,000. I do not have this kind of money to spend on a laptop let a lone a phone.
Lastly, I am not a big fan of devices with moving parts. I was not a fan of the OPPO Find X with the mechanical camera as I felt that if damaged, the cost of repairing will be too much so the company should just have avoided that. This is my argument with the foldable smartphones, what if something happens and you cannot fold your phone? What if you cannot open it? There are so many questions to ask with these first-generation products. It is a good idea to skip these first-generation foldable phones unless you really want one. The second ones should be much better and more practical.
Other devices
At MWC 2019, Huawei also launched a series of new products, including an updated Huawei MateBook X Pro, new mainstream notebook PCs Huawei MateBook 13 and Huawei MateBook 14, as well as the Huawei 5G CPE Pro. "At the advent of the 5G era, Huawei is committed to delivering new all-scenario smart living experiences to consumers," the company concluded by saying.
Also Read: HMD Global Unveils Five New Phones at Mobile World Congress