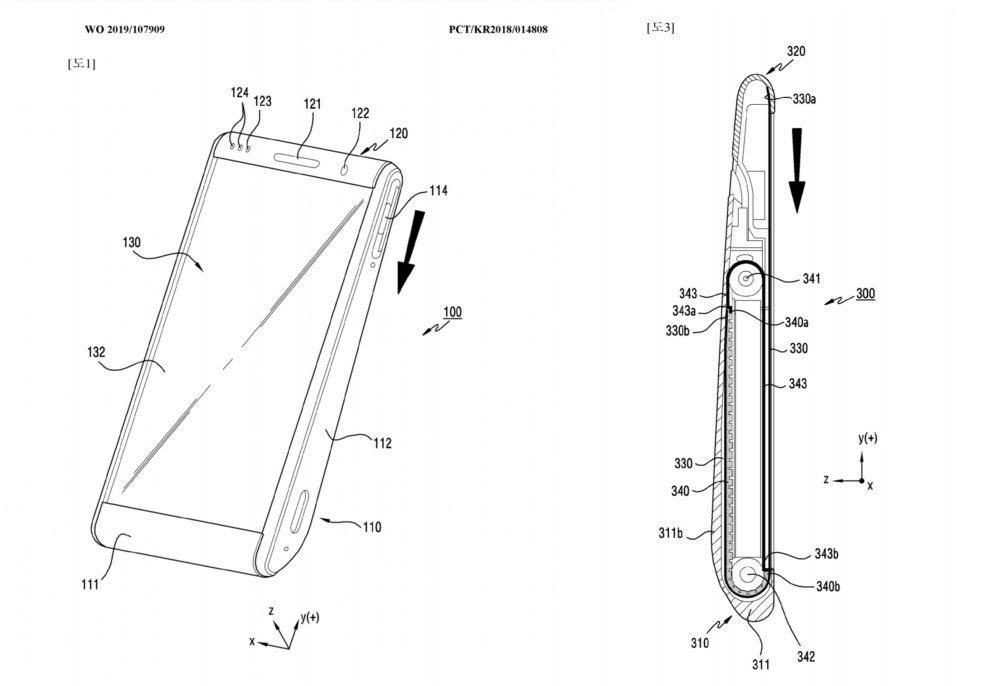 In a recent report from LetsGoDigital, a patent was filed by Samsung whose design definitely shows a phone will roll up design. I'm wondering why the company would want to try a movable design in its phone ever again given the great mess they faced with the $1980 Galaxy Fold.
With the Galaxy Roll the idea is still the same; a regular smartphone which can be stretched a bit for increased functionality either in watching movies, reading, you name it.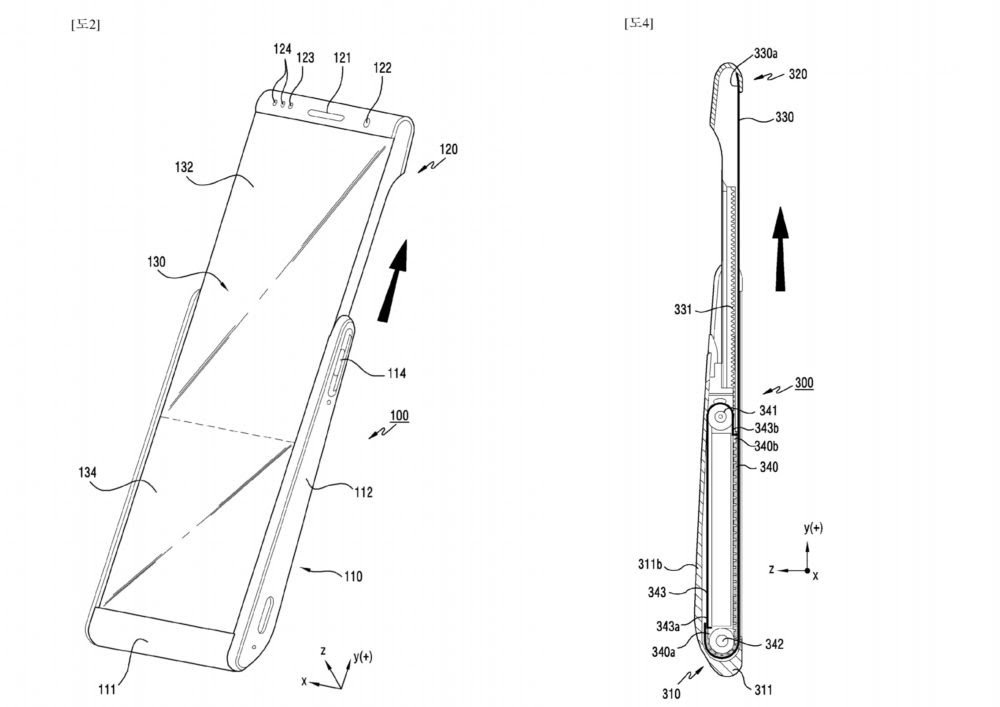 Unlike the Galaxy Fold which involved a fold and open mechanism, the Galaxy Roll will involve a simple rollout at the top bezel to extend the display a little bit up. I know the folding idea sounded weird especially at that moment where the device is folded and you remain with a brick-like smartphone. This could definitely sound weirder.
According to the report the patent was filed in November 28th 2018 by Samsung to the World Intellectual Property Office (WIPO). But that doesn't mean that the idea will ever come to be true in fact smartphone makers file many patents that never make it in real life.
If this ever comes true do you think the roll up idea in a smartphone is greater than the folding design? Let us know in the comment section below.
Image Credits: LetsGoDigital
Also Read: Samsung Galaxy J7 (2017) And Galaxy J7 Nxt Get Android 9.0 Pie Update