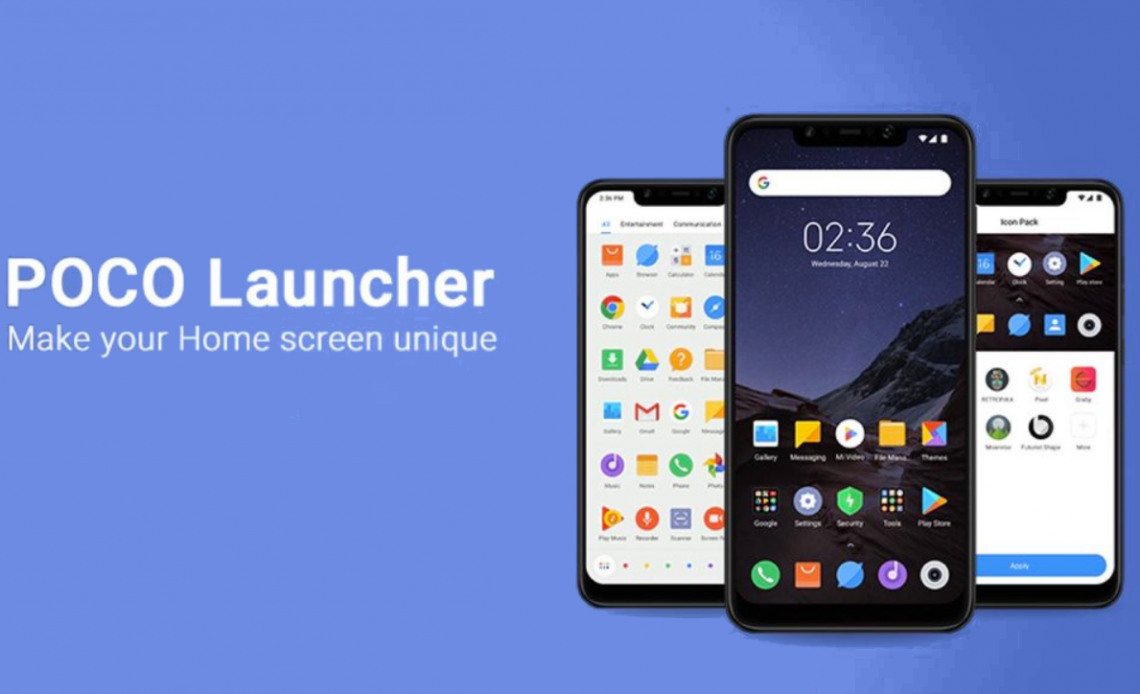 If you are a fan of third-party launchers for Android, you probably have heard of the Xiaomi Poco Launcher. This custom UI was first released with the unveiling of the Pocophone F1 and was exclusively available for that phone. It did not take long before the launcher was available on the Google Play Store for all Android users to download.
Poco launcher has been downloaded over 5 million times from the Play Store so far and now version 2.0 is out with some design changes. Xiaomi is inviting beta testers who want to try out Poco launcher version 2.0 before it is rolled out to the public.
The design has received most of the changes with overall experience being a key area of focus too. The app drawer now can have a semi-transparent background and this will let users see their wallpapers even under the white/black/grey layer. You can play around with this feature and customize it to exactly what you want.

Poco Launcher is a highly customizable Custom UI and this is one of the reasons people love it. It is appealing to Android enthusiasts but can be confusing to newbies who may say it is very complicated. With Poco launcher, you can add different groups like Entertainment and Social. These will still be there with Poco Launcher 2.0 but the good thing is you can delete some of them and you can also create your own sections if you wish to do so.
You can go ahead and sign up for the beta version of Poco 2.0 and let me know how that goes, If you do not want to be a beta tester, you can also download the first version from the Google Play Store here.
Now Read: Five things I Love About the Xiaomi Redmi Go