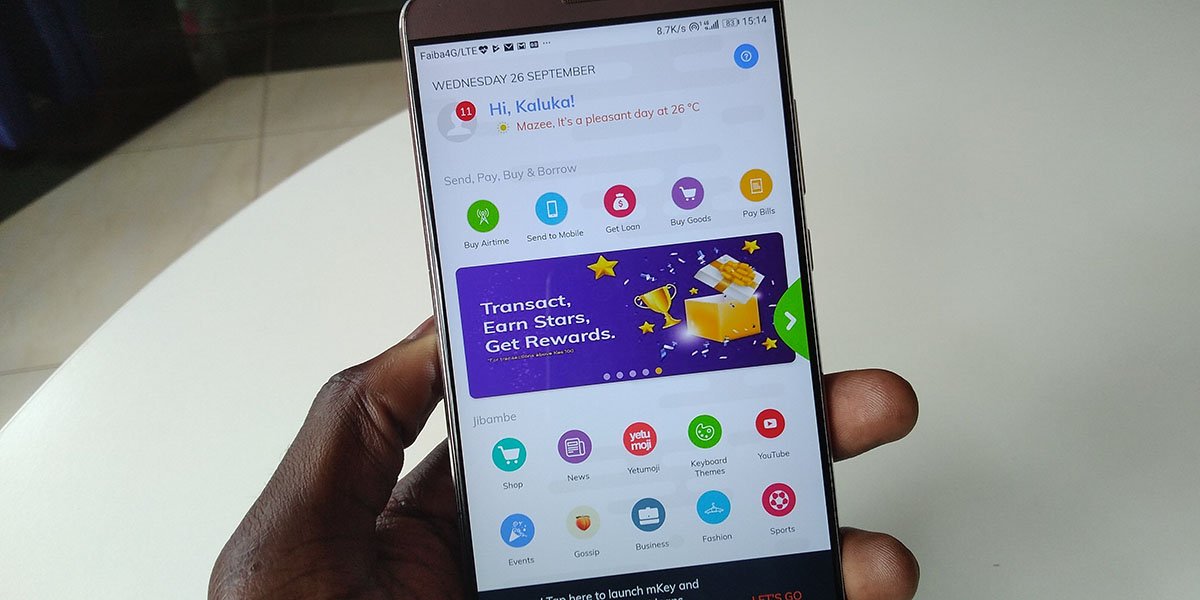 Over the last couple of months, I have talked about the mKey app here and also on Twitter. This is the latest app from Finserve that has some of the core financial services you may want and a few lifestyle features that you may find useful.
MKey is primarily a financial services app but that is not all it does. It offers more than that as a way to differentiate it from all the other financial services and mobile banking applications you can download. I have been using mKey for the last couple of months and have already done a mini review of it that you can read more here.
Below is a look at some of the things that differentiate mKey from the other financial services apps.
Key Financial services
MKey is a financial services app first and has the key features you'd expect. You can send money to other people, receive money to your wallet, pay for goods and services etc. These are the features that will help you carry less cash as you will be able to do a lot with the app. The app also takes advantage of M-Pesa APIs allowing you to send money to M-Pesa, buy airtime, use Safaricom Paybill and Buy Goods and services options.
These key financial services should get you buy and are some of the features you would find in most competing apps.
Access to Loans
With mKey, you can get access to loans from Ksh 300 to Ksh 1,000,000. The amount you get will depend on how often you use the app, the more you use it, the higher your limit. The higher loan limit sets mKey apart from other dedicated mobile loans apps like Branch and Tala that have their limits set at between Ksh 50,000 and Ksh 70,000.
The appetite for quick loans has helped the app cross the 100,000 downloads mark on the Google Play Store.
Group Accounts
With mKey, you can create group accounts to help you pull together funds from different people to pay the bill in a restaurant or any other situation where you need to pull funds from different people. Creating group accounts is easy and each group can have a maximum of 10 people and an individual can be in as many as 10 groups.
Lifestyle Features
Besides the many financial features, mKey app has a number of lifestyle features that should encourage you to use the app even when not transacting. You can use the app as your news source and keep up with what is happening around you without switching apps. The app has business, sports, fashion and news sections to keep you updated.
Besides the news, you can use the app to keep up with events happening around you. Besides these, there are the localized emojis and GIFs called Yetumojis. You can download these and share them with your friends.
Shopping
The mKey app also has a shopping section that is integrated with Kilimall to help you buy what you want without leaving the app. This is a pretty cool addition that those who like shopping will appreciate. At the moment shopping is just limited to Kilimall but we may see support for other e-commerce platforms in the future.
Keyboard
The mKey app also has a keyboard that will let you change the default keyboard on your phone. You can customize the mKey keyboard to how you like it. This third-party keyboard is not a must to use but can be perfect for those who want to personalize their devices.
Rewards
There are not that many apps out there that reward you for using them. With mKey, you get points the more you use the app and get rewards along the way. This means that when you send money, pay for goods and services just to name a few, you get points that you can get rewards for in the future.
Also Read: Some Of The Frequently Asked Questions About The MKey App By Finserve