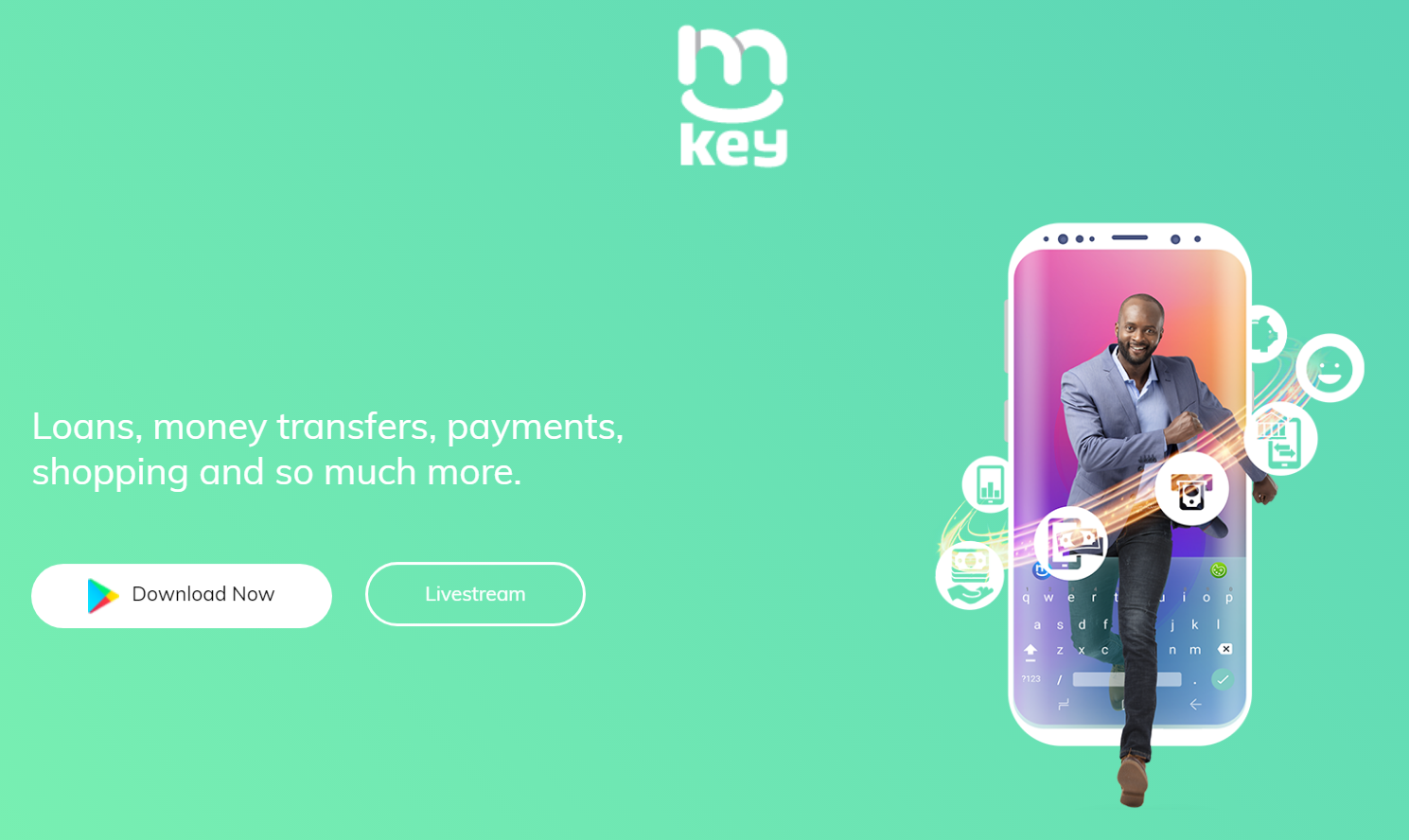 Early this month, Finserve unveiled its latest product that its calling mKey. mKey is primarily a keyboard application but it seeks to do more than that. It has a ton of features and these are included to make sure you get things done without leaving the application. This is what got my attention the first time I heard about the app, it sounded like something I would definitely want try out to see what it is all about.
With that said, I decided to download the mKey app when it was officially announced and I have been using it since then. If you want to download and check out the app, find it here on Android.
Downloading and Installing the Mkey App
The app is currently available on Android and you can get it from the Google Play Store here, It is about 24MB in size. I managed to install and run the app on my phone without any issues but some users are having trouble getting it to run.
I have successfully installed it on my Huawei phone but on my OPPO phone i can't get it to start. It keeps crashing when I open it and I have heard this is the case with some Nokia and even Infinix phones too. If you have any of these phones, you should expect this. I just hope that Finserve fixes this issue very soon.
When I installed the mKey app for the first time, it prompted me to change my default keyboard. It is a keyboard app so I was expecting that. There was an update that was rolled out a couple of days later and now you do not have to have the mKey keyboard as your keyboard application. You can still use the app taking advantage of its financial and social features and not be forced to use its keyboard. I will talk more about the keyboard later in this review.
The User Interface
When I open the app for the first time, I was greeted with so many navigation buttons on the homepage. At the very top are buttons for some of the key financial services that include getting a loan, buying airtime, sending money to mobile, buy good and pay bill options. With the buy goods and pay bill options, Finserve isn't reinventing the wheel but rather knows there is already a network built and is tapping on that so you will be able to use Mpesa pay bill numbers here. If you have money in your account, you will be able to pay for goods at the supermarket or even pay your bills directly through the app. There are already some number of Pay bill numbers pre-populated when you tap on the pay bill option and this saved me a few seconds when using that option as all I had to do was scroll down and find the one I wanted.
The 'Buy Airtime' is straightforward and so is the 'send to mobile' option that lets you send money to other mKey users, Equitel users, directly to Mpesa and to Airtel money. As for the loan, you can tap on it and see your loan limit to know how much you can borrow.
Below these financial services is where we get to see some of the social aspects of the app. There is the shopping button that has been integrated with e-commerce platform, Kilimall, allowing you to buy directly through the app. This is very interesting and is not something I expected. Finserve has said that it will add other retailers in the future but now all we have is Kilimall.
Next to the shopping button is the News button for you to get some of the latest news around the country and the world. This tab aggregates news from reputable sources. There is also the YetuMoji tab which has a ton of localized emojis that you can share with your friends or download to use on your favorite social media of messaging application. I love this feature it is different and fun and will definitely keep me coming back. There are also some keyboard themes for you to customize the keyboard but I feel like there could be more themes to choose from. I am a fan of SwiftKey keyboard and it provides me with many ways to customize the keyboard and I would love mKey to add more to make me want to use the mKey keyboard.
Some other buttons you get on the home screen include YouTube, events, business Gossip, fashion and sports.
The home screen was overwhelming when I first opened the app as it has different buttons that were confusing. Even though I am now used to the design and arrangement, I would have hoped to have an option to hide some of the buttons that I do not intend to use and have the home screen not as cluttered as it is.
Swipe to Access Different Pages
Swiping left from the home screen brings up the your account page. Here is where you will find the button to access your balance and other buttons to access different financial services. So, if you want to deposit money to your account or send money to someone, you can do so here. When you choose to send money, you get to see the transaction fees that you will incur before hitting send. On the account tab is also where you will see your progress, rewards and gifts. You get rewards (airtime) the more you use the app. To load money to your account, you can do so through Equitel, Eazzy banking, M-Pesa and through Equity bank agents.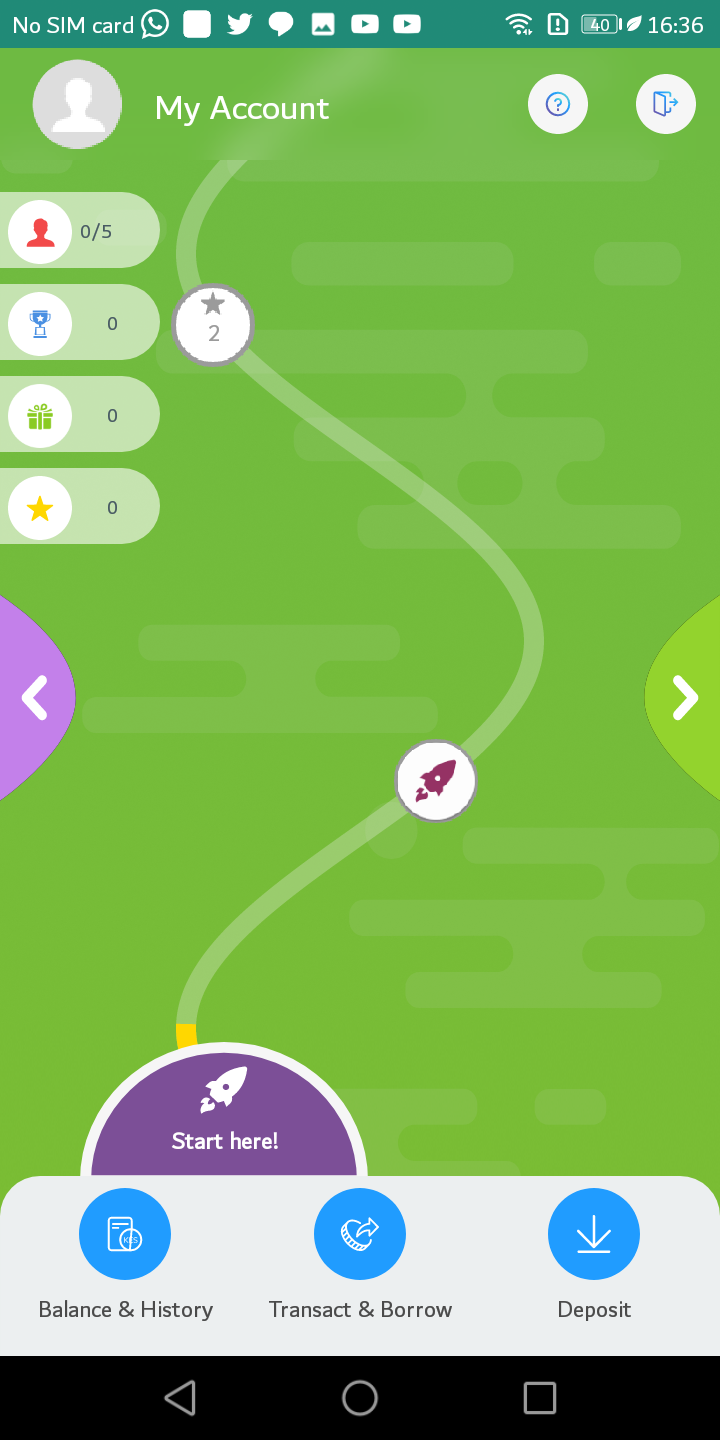 Swiping left from the Account page takes you to a page where you will see your loan limit and loan balance. The loan limit is mapped out for you to see your progress as you keep using the application. When you start out, your loan limit is 0 but as you deposit money on your account and keep using the app, it increases and you will clearly see than on the progress map. In summary, you can get anything between Ksh 300 and Ksh 1,000,000.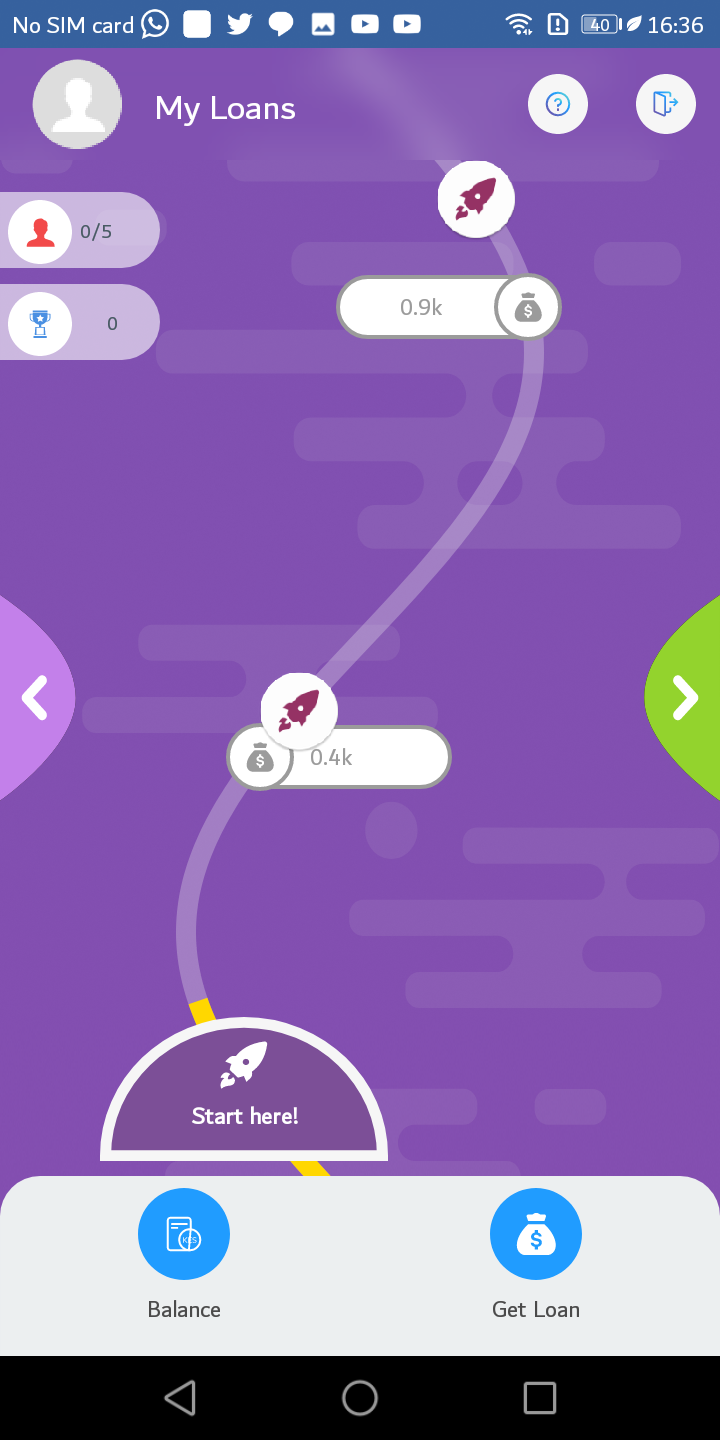 Swiping left from the loan section brings you to the Group account section. Here you can create a group and invite members. If you have roommates, this might be something to consider where you have all your roommates here to manages payments. You can also use this option if you are in a Chama and want a convenient way to manage payments with other members.
The Keyboard
When you first install the mKey app, it prompts you to make it the default keyboard on your phone. In addition to this, there is a notification informing you that your personal data may be collected. When the app was firt announced, many people had privacy concerns because of this and raised so many questions on Twitter.  Finserve has said that it does not collect user information through the keyboard. The company also rolled out an update that lets you use the mKey app without changing your default keyboard which I think is the right move. This will go a long way in calming down those who were not comfortable changing their default keyboard apps on their phones for one reason or the other.
When you have the mKey keyboard set as your default keyboard, you get quick access to some of the main features of the app from any page where the keyboard is being used. You can be chatting with a friends and tap on the mKey icon at the top of the keyboard to pay bills, buy goods, send money, clear loan, withdraw etc. This is convenient as you do not have to leave the app you are using  just to use mKey. Even with that said, I hope Finserve addresses the issue with the notification users get about personal data if I am to keep using the keyboard.
For those who want to try it out, You can download the mKey app here.
Now Read: I Used SONGA By Safaricom And This Is What I Found Out