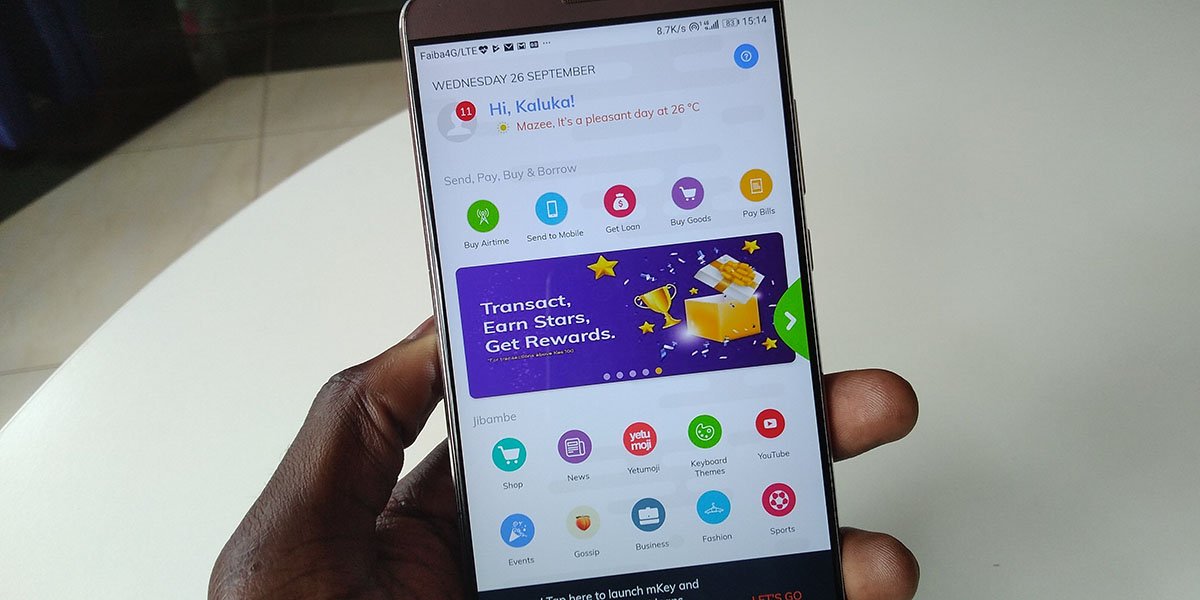 There are so many financial apps in Kenya offering different services from mobile loans, mobile banking and a number of services in between. This means that it is difficult to get people to download new apps from the Google Play Store. For people to download your app, you have to offer them something that they really want/need or they will be forced to look elsewhere.
mKey is one of the latest apps to be launched in Kenya and it seems to be doing well. mKey is the first keyboard app in Africa that converges social, and financial services into an integrated lifestyle. The app was officially unveiled about two months ago and has been downloaded over 100,000 times from the Google Play Store. This is a very big number to be achieved in just a couple of months by a local app.
mKey is a product of Finserve and seeks to be more than just a fintech app. Yes, the app does offer the key financial services from sending and receiving money, paying for goods and services, mobile loans etc but in addition to this, it has extra features that are meant to keep you using the app all the time.
You can read my mini-review of the app below.
Read: I Used The MKey App For Two Weeks And This Is What I Found Out
Finserve says that mKey is performing well and that by the end of October, it had seen over 309,000 transactions worth Ksh 17.8 million. During the same period, loans worth Ksh 5.2 million were processed. This number is tiny compared to what dedicated mobile loan apps such as Branch and Tala record but it sure looks like a good start for mKey. If you want to, you can download the mKey app here.
mKey results come on the heels of a recent report by the Communications Authority which stated that Equitel, another product by Finserve, similarly recorded strong growth over the fourth fiscal quarter (April-June 2018). Equitel recorded double-digit growth in both the value and number of mobile money commerce transactions, according to the Communications Authority data.
Equitel processed 87.9 million mobile commerce transactions between April 2018 and June 2018, up from 77.6 million transactions in the preceding quarter. At the same time the value of mobile commerce transactions increased to Ksh328.2 billion.
Also Read: Five Reasons Why You Should Download The MKey App