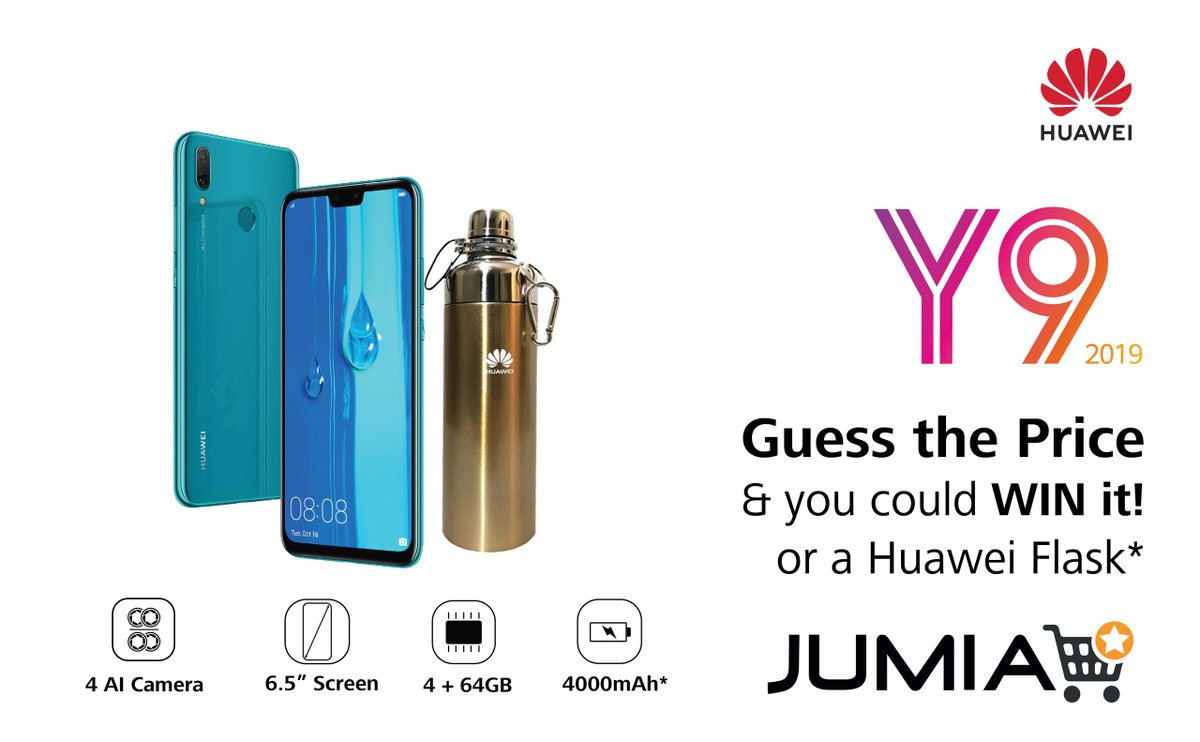 Huawei is about to launch its latest smartphone, the Huawei Y9 Prime 2019, in Kenya. The company has been teasing this smartphone through its social media pages and we expect it to be launched very soon. This is the latest mid-range smartphone from the company to make its way to Kenya.
The Huawei Y9 2019 is the bigger brother to the Huawei Y7 Prime 2018 and the Huawei Y5 Prime 2018. We saw the Y5 and Y7 earlier in the year and they are very interesting smartphones, especially the Y5. You get more from it considering what you pay and comparing it to competitors just shows the kind of value it offers.
Back to the Huawei Y9 2019, it comes with four AI cameras, two at the back and two in front. Most smartphones users want the best cameras on their phones these days and Huawei wants to offer that. The cameras also come with some unique features that take the whole experience to another level. I will talk more about these cameras in my unboxing post and review of the Y9 2019 once I get the device.

The Huawei Y9 2019 also comes with the company's latest mid-range processor, the Hisilicon Kirin 710. This new processor promises better performance and efficiency compared to previous models. As for the RAM, we will be getting the 4GB variant with 64GB of internal storage space. This space can be expanded to 400GB using a microSD card.
Guess the Price and Win
The Huawei Y9 2019 is launching in Kenya soon and the company is running a competition where you can guess how much the phone will retail at and stand a chance of winning a gift hamper from the company or even the phone. Below is a tweet shared by the company.
To enter the contest, follow this link to enter your price. The Huawei Y5 Prime 2018 is available for Ksh 10,000 and the Y7 Prime 2018 is available for approximately Ksh 18,000. These should give you and idea of how much the Y9 2019 should be available for and help you when guessing its price.
Below are some of the key Huawei Y9 2019 Specifications.
Display Size: 6.5 inches with a resolution of 1080 x 2340 pixels
Processor: Octa-core Hisilicon Kirin 710
RAM: 4 GB
Storage Space: 64GB, can be expanded up to 400GB using a microSD card
GPU: Mali-G51 MP4
Android Version: Android 8.1 Oreo
Connectivity: 2G/3G/4G
Camera: 13MP + 2MP Cameras at the back with 16MP  + 2MP front facing ones
Battery: 4000 mAh non-removable battery
With the above-mentioned specs, how much are you willing to pay for this phone, share your guesses and win here > https://goo.gl/eUFLFf 
Also Read: Huawei Is Updating Some Mate 10 Pro Units With Android Pie