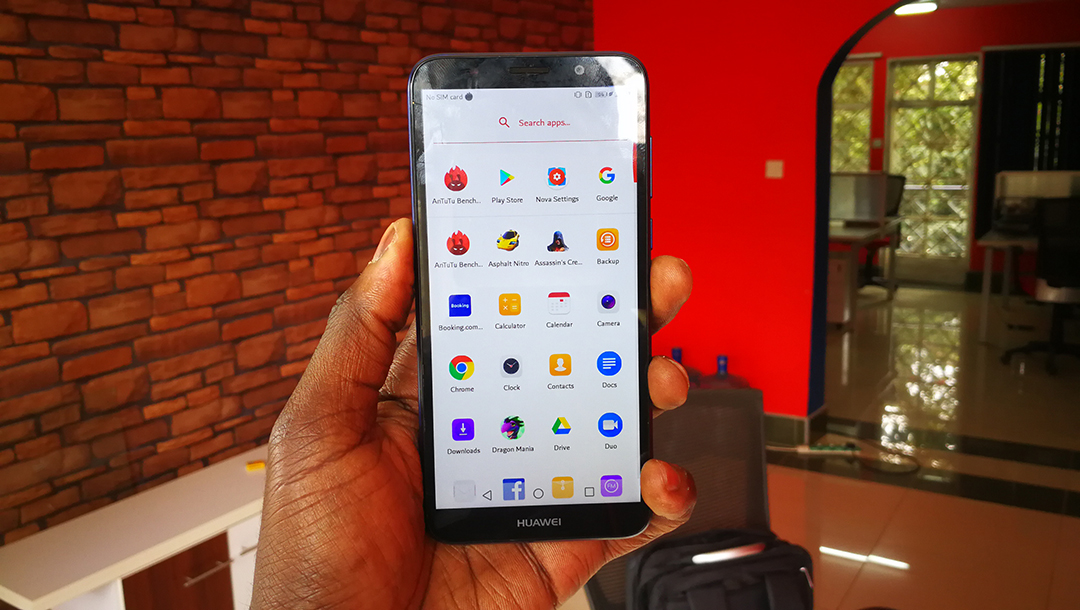 If you are looking for a smartphone for less than Ksh 10,000, you have a good number to choose from. This does not necessarily mean that all the phones are good and worth your money. There are some phones that will end up frustrating you but there are others that will leave you impressed. This is what I wanted to find out with the Huawei Y5 Prime 2018 during my review period.
The Huawei Y5 Prime 2018 is the latest entry level smartphone from the company to be launched in Kenya. The phone has a recommended retail price of Ksh 9,999 but this may vary depending on where you get it from. So, for Ksh 10,000, is the Huawei Y5 Prime 2018 worth it? Should you get it? These are just some of the questions I will try to answer in the review.
Some of the main selling points of the Huawei Y5 Prime 2018 include the 2GB of RAM it comes with, 16GB of storage space that can be expanded to 256GB using a microSD card, the 18:9 aspect ratio and the 13MP back camera and the 5MP selfie shooter. These may not be the most appealing specs but for Huawei, they should get you excited for a device under 10K.

The Huawei Y5 Prime 2018 competes directly with the Tecno Spark 2 (read my review here), the Infinix Hot 6 and even the Xiaomi Redmi 6A.
Read Now: Huawei Y5 Prime 2018 Unboxing And First Impressions
Hardware and Design
Plastic back, Matte finish
You are going to spend a lot of time holding and using your smartphone. With this in mind, the hardware used should be able to satisfy your needs. The Huawei Y5 Prime 2018 has a 5.5-inch display with an 18:9 aspect ratio (this just means it is twice as tall as it is wide) and this is just the right size for most people. I am used to smartphones with much bigger displays so the size of the Y5 Prime was just perfect for me. The phone is easy and comfortable to carry around.
The back is made of plastic but it has a matte finish that is a bit different from most other smartphones within this price range. I got the one in blue that looks really good and I would recommend this colour as it looks different from most of the mundane smartphone colours that we are used to. This back cover is not a fingerprint magnet and this is always a good thing.
Huawei has kept the back of the Y5 Prime 2018 clean with only the 13MP camera, LED flash, its logo and that is it. There is no fingerprint scanner here or anywhere on this phone as it does not support that. The phone does have Face unlock so you will be able to use that if you really want to. I will talk more about this later in the review.
At the front we have Huawei branding below the display and above the display we have the front facing camera, earpiece and a few sensors. Huawei went with on-screen navigation keys leaving quite a huge chunk to accommodate its name below the display.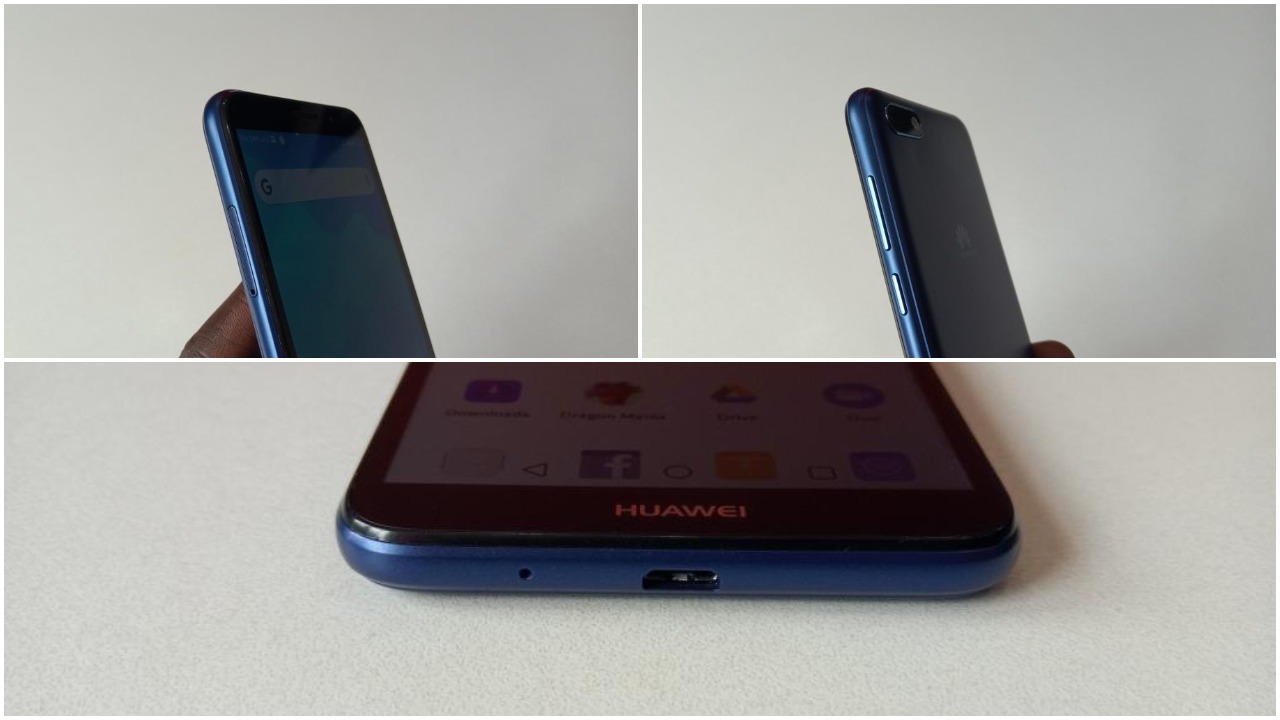 The power and volume keys are on the right of the phone and they are easy to reach when using the phone with one hand. I did not end up stretching my hand just to access them and this is a plus. At the bottom is the microphone and the Micro USB port while the headphone jack is at the very top. There is no speaker grille visible as with this phone, the earpiece also doubles as the speaker. It is front facing so you will be getting better sound quality as you will not be blocking it with your hand when holding the phone.
The SIM slot is on the right and it can take two SIM cards and a MicroSD card at the same time.
The overall design to the Huawei Y5 Prime 2018 is good. It does not look like all the other sub 10K smartphone out there. Its small size and curved edges make it comfortable to carry around.
Display
5.45-inch, 720 x 1440 pixels
Since you will be spending a lot of time looking at the display, it should live up to your expectations. The Huawei Y5 Prime 2018 comes with 5.45-inch display with a resolution of 720 x 1440 pixels. This display is clear but I noticed it is not very bright when compared to displays on devices such as the Tecno Spark 2 or even the Infinix Hot 6. This may be a good or bad thing depending on who you ask, there are those who like very bright displays but there are people who like toned-down displays.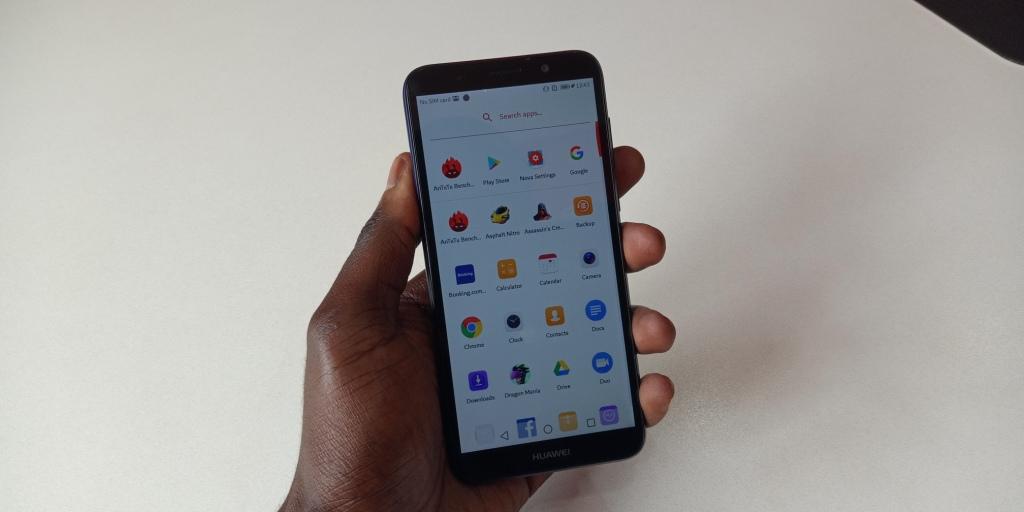 Read Now: Specs Showdown: Huawei Y5 Prime 2018 Vs Tecno Spark 2
The display on the Y5 Prime 2018 may not be the brightest but it does a good job in different lighting conditions. Even using it under direct sunlight presented no problems. It has punchy colours that pop even at different viewing angles. The display can be set to adapt to the ambient light and it is very accurate.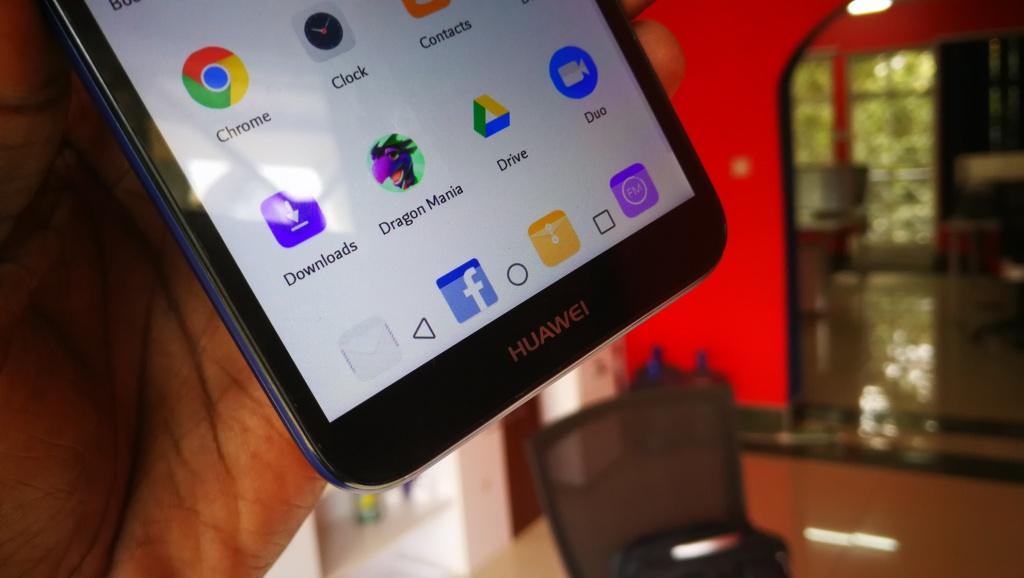 The 18:9 aspect ratio means that you have more screen space on a phone that does not feel big. As I have mentioned above, I can use it with just one hand without any issues. Even if you have smaller hands, you will still be comfortable using this display.
Software and Performance
Android 8.1 Oreo, MediaTek MT6739, 2GB RAM, PowerVR GE8100
The Huawei Y5 Prime 2018 handled most of what I was doing without any problems. This is not a high performing smartphone but it does a good job when it comes to day to day tasks. If you have used any entry level smartphone, then you probably know that their biggest compromise is evident when looking at their performance. The phone got an update a couple of weeks ago and with this performance slightly improved. Previously, I noticed the phone was a bit slow and I thought the many apps I had installed were the culprits. Right now, I can get things done without any frustrations. This is not the phone I will be using with heavy application such Instagram and even games but for light usage, it does the job well.
For the software, the Huawei Y5 Prime 2018 comes with Android 8.1 Oreo out of the box with EMUI 8.0 custom UI on top. As with most Huawei phones, it comes with a ton of bloatware (pre-installed apps) that I did not get to use. I uninstalled most of these apps since the 16GB of storage space is not that big to accommodate all these pre-installed apps and the ones I was planning to install. With a device within this price and with 16GB of space, it would have been good if Huawei was not aggressive with the bloatware. They could have just installed some key apps such as Facebook, Twitter, WhatsApp etc and not some of the weird games that take up space and I will never play them.
As I have mentioned above, the phone got an update a few weeks ago and this improved performance and introduced Face unlock to the phone. My phone was probably a test unit that is why it did not come with Face unlock out of the box but the one you buy right now will probably come with Face unlock out of the box. Face unlock on the Y5 Prime 2018 is very fast and accurate, I have not had any problems with this. It is probably the best I have seen within this price.
The phone supports 4G LTE and network reception has been good so far. Huawei phones are always impressive when it comes to this and the Y5 Prime 2018 is not any different.
Also Read: Specs Showdown: Huawei Y5 Prime 2018 Vs Infinix Hot 6
The earpiece of the Huawei Y5 Prime 2018 doubles up as the speaker. It is good, sound quality is good and it's probably the closest we have gotten to front facing speakers on an entry level smartphone from Huawei.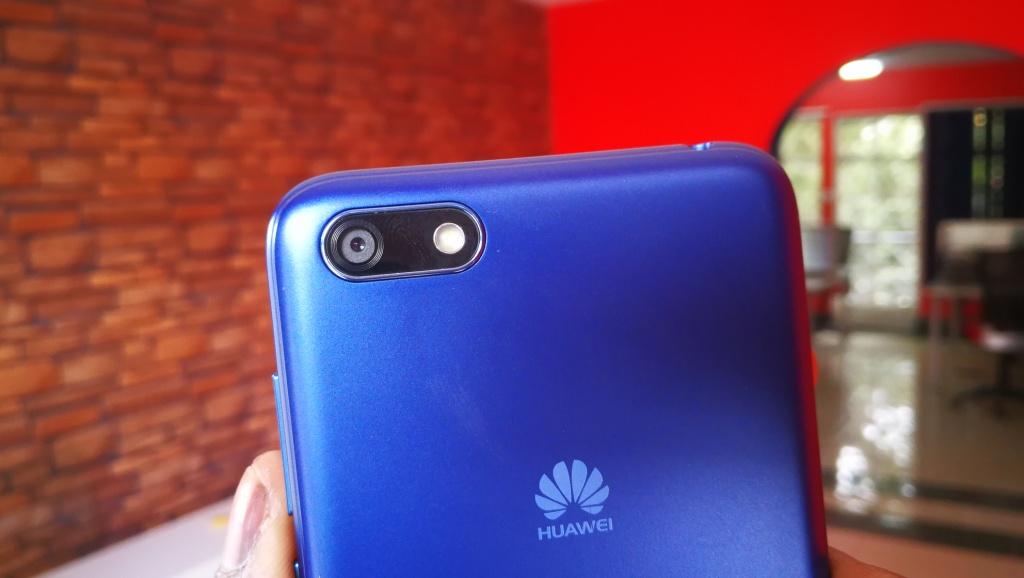 In summary, the Huawei Y5 Prime 2018 is able to handle most tasks well for a Ksh 10,000 phone. This is not the phone to get if you want better performance or are planning to install demanding applications. It will handle day to day tasks but really struggles if you start pushing it.
Camera
13MP at the back with dual LED flash, 5MP for selfies
The Huawei Y5 Prime 2018 is not a camera-centric device but the two cameras do a good job when the lighting is good. Even in low light conditions, these cameras can get you decent shots worth sharing with your friends.
Below are some samples
Battery
3020 mAh, Non-removable
No one wants to have a phone they have to charge after a few hours of using it. This is not a high performing phone so consumption is kept at a minimum. For this reason, I could easily get the battery to last an entire day without activating power saving modes. I could even get this battery to last for over two days in most cases with normal usage. I was really impressed with this battery considering the fact that it is not that big so I did not expect it to be impressive.
The Y5 Prime 2018 does not support fast charging so you will have to sit around and wait for it to full charge.
Conclusion
If you are looking for a phone under 10K, the Y5 Prime 2018 should be on your list. It promises a lot and does a good job of fulfiling with those promises.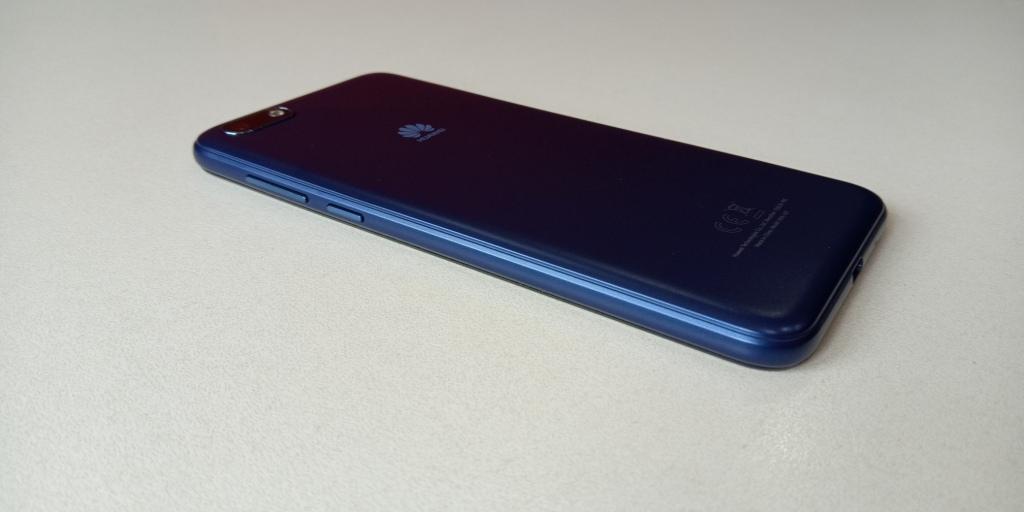 What I Liked
Solid Build
Impressive cameras
Good battery life
Has Face unlock
4G LTE support
What I Did Not Like
A few performance issues
Bloatware
Also Read: Infinix Note 5 Review