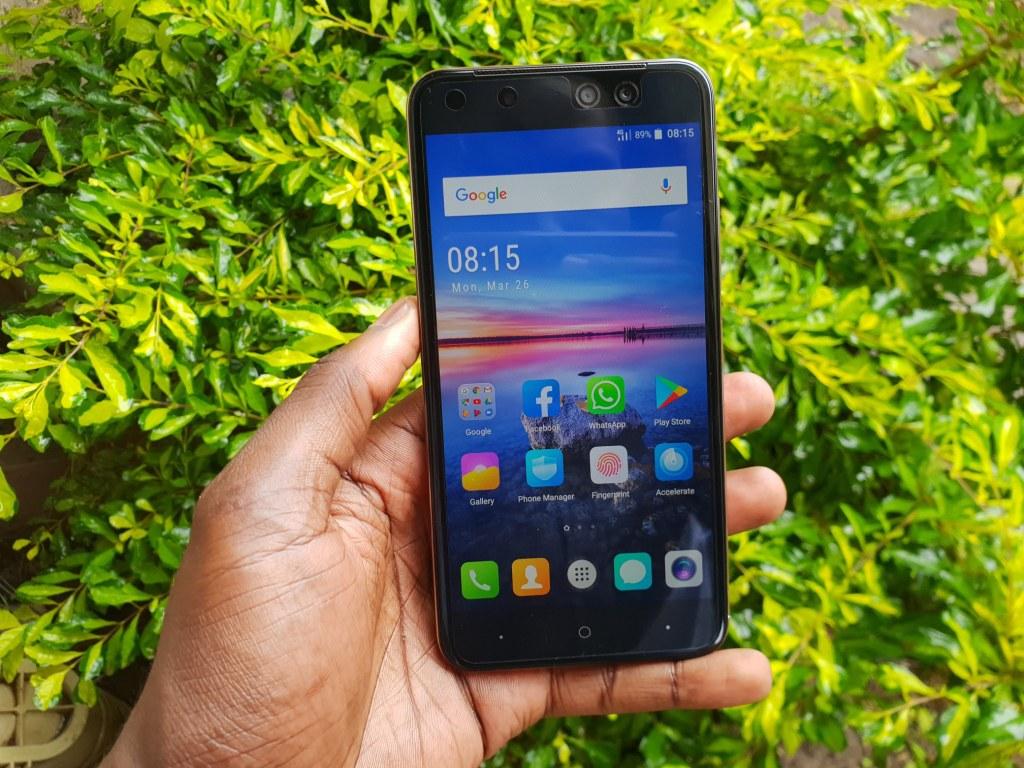 The Itel S32 LTE is the latest smartphone by the company and is the successor to the Itel S32 that we saw last year. This new one is the LTE version as you could probably tell from the name. The phone is available in Kenya for a recommended retail price of Ksh 13,500, not the cheapest phone out there. This puts its right there with the Infinix Note 4 and the Tecno Camon CX Air.
The Itel S32 LTE has a dual selfie camera setup and this is its main selling point. We live in a world where consumers demand better selfie cameras and Itel does not want to be left behind. Unlike most dual camera setups we have seen on other smartphones, the two ones on the Itel 32 LTE work independently as one has a wide angle lens while the other one has a normal lens. With the wide angle lens, you can easily fit more people in your selfies.
With the Itel S32 LTE, the company is targeting selfie lovers who want a better experience without spending so much money. This phone also supports 4G LTE and is meant to appeal to those who want faster speeds at a budget. The first Itel S32 did not support 4G LTE so this new one is an upgrade of that. This phone supports VoLTE (Voice Over LTE) but it does not work with Faiba4G, it essentially should work with the network but just does not.
With the little introduction out of the way, let us get to the phone.
Design and Build
Plastic back
The one thing that caught my eyes when I first took this phone out of the box is its bold color. I got the one the company is referring to as Ámber Gold' that appears to be a shiny light gold finish. This metallic finish is very bold and out there and may not be the right choice for everyone. If you are one such individual, you can opt for the one with a piano black finish as that is subtle and reserved. With the Amber Gold option I had to find ways to make sure it does not look out of place, I have the free back cover installed most of the times.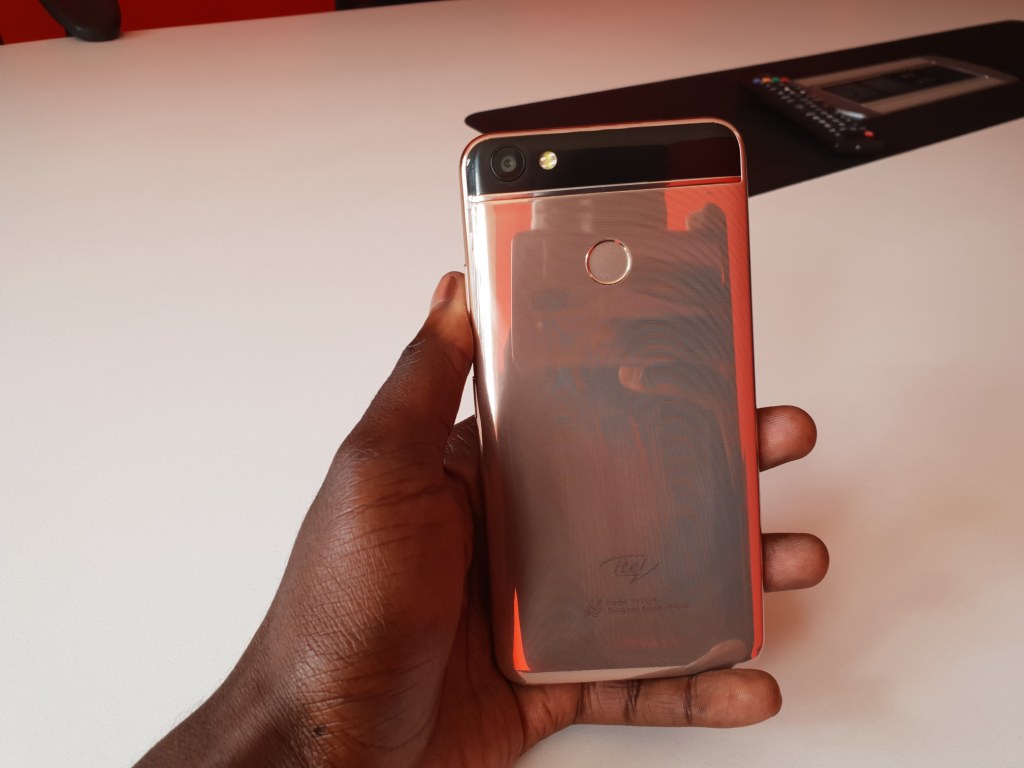 The Itel S32 LTE feels very light thanks to itel plastic build. It is easy to use and carry around. The plastic back cover is removable to give access to the two SIM card slots and the MicroSD card slots. The 3000 mAh battery is also removable. Still at the back is where you will find the fingerprint sensor. This is not the fastest fingerprint scanner I have seen, it is very slow for me. If you are coming from a more expensive phone or just any other smartphone with a reasonable fast fingerprint sensor, you will notice this the first few times you use this scanner.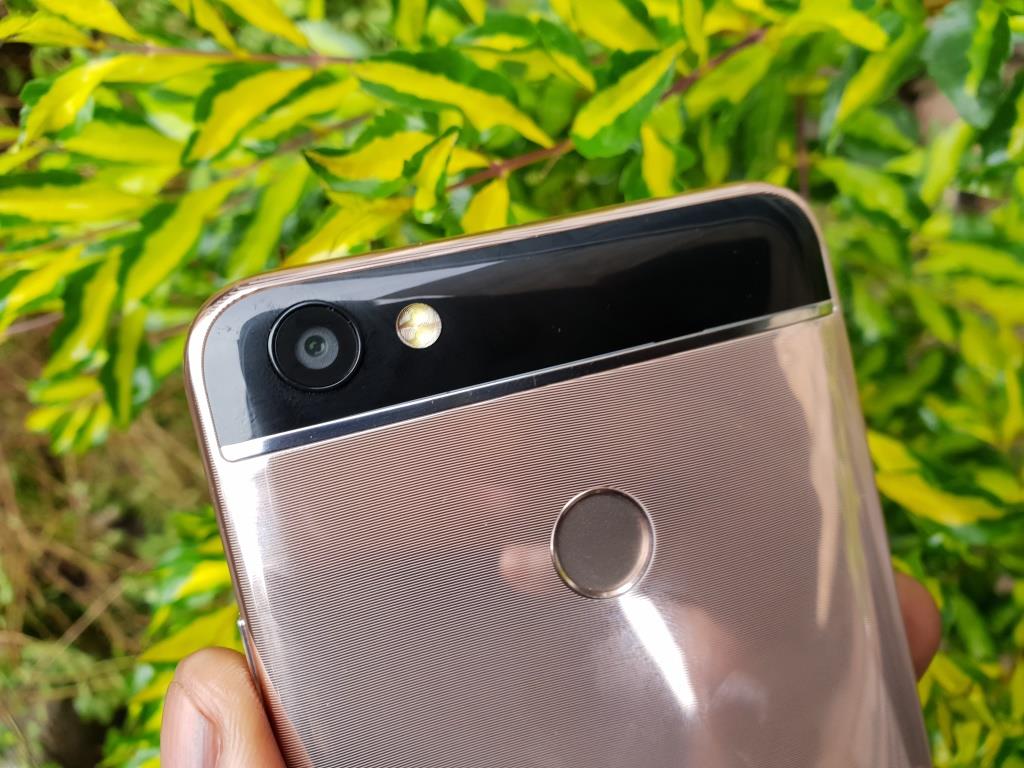 Above the fingerprint scanner is a black strip that hold the 8MP main camera and LED flash. The black strip is a welcomed addition that gives the phone a unique look. This design reminds me of the Huawei P9 and P10. The power and volume buttons are on the right with the micro USB and speaker grilles at the bottom of the phone. The headphone jack is at the top.
At the front of the Itel S32 LTE smartphone sits the 5.5 inch display with a resolution of 720 X 1280 pixels. Below the display we have the physical navigation keys and above it we get the two front facing cameras, earpiece and some sensors.
Display
5.5 inch, 720 X 1280 pixels
As I have mentioned above, the Itel S32 LTE has a 5.5 inch display with an HD resolution. I know some people may not be happy with an HD resolution but I do not think it is that bad. This display is bright but is not the most vibrant I have seen around, it is easy to use outdoors but some colors appear washed out. This was not the case all the time but I noticed it from time to time.
This display is very responsive and I did not have any issues with it during my review period. It is a fingerprint magnet but not as bad as I have seen on most other smartphones within the same price range.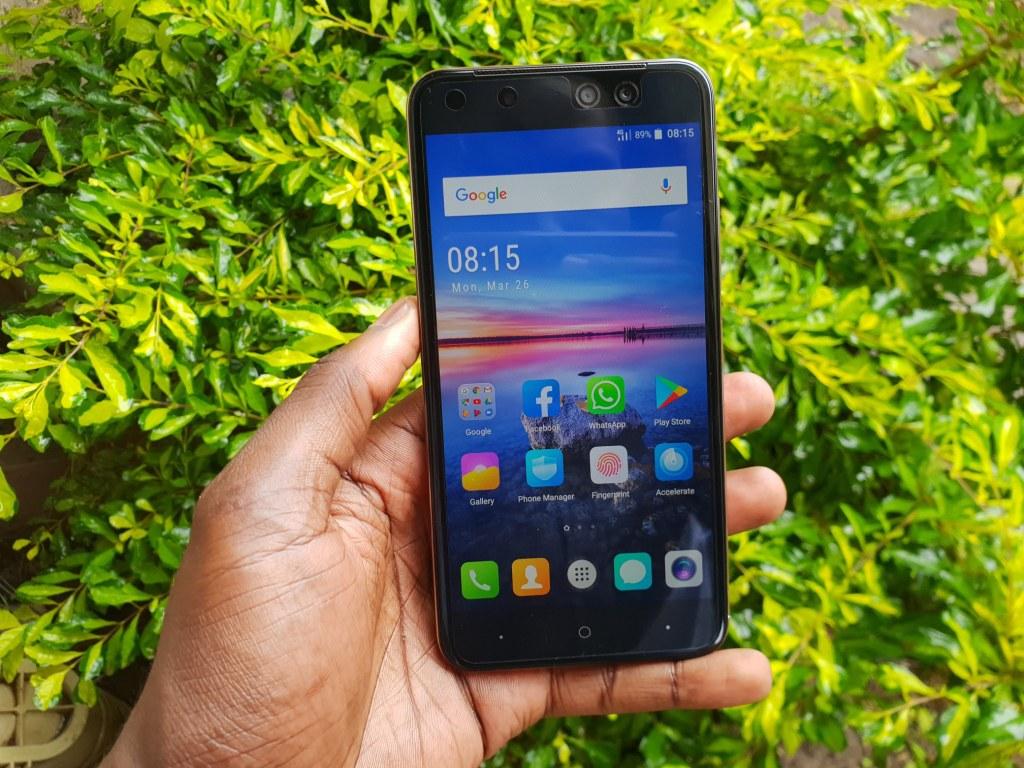 With this phone, we have adaptive brightness, sunlight visibility and blue-ray eye protection as some of the features that are meant to make the display easier to use in different conditions. This is a plus for Itel as we never get to see these features on most smartphones within this price range. Most of the times we normally see one or two features but not all three. Adaptive brightness is meant to optimize the brightness level depending on the light available in your surroundings. Sunlight visibility makes it easier to use the phone under strong light and blue-ray eye protection makes it easier to use the phone for extended periods of time and at night.
Performance and Software
MediaTek MT6737M, 2GB RAM, 16GB storage
The Itel S32 LTE is powered by the 1.3GHz MediaTek MT6737M processor. This is a quad-core processor that is paired with 2GB of RAM and 16GB of internal storage space. The phone handles all tasks without any lag and this is commendable. When you look at these specs you may not see it but it does handle basic tasks with ease. I also managed to play a couple of games and that too did not slow down the phone.
When you start multitasking or switching between different app, you may notice the phone slowing downs a bit but nothing serious. This is expected for a phone with 2GB of RAM and the MediaTek MT6737M processor.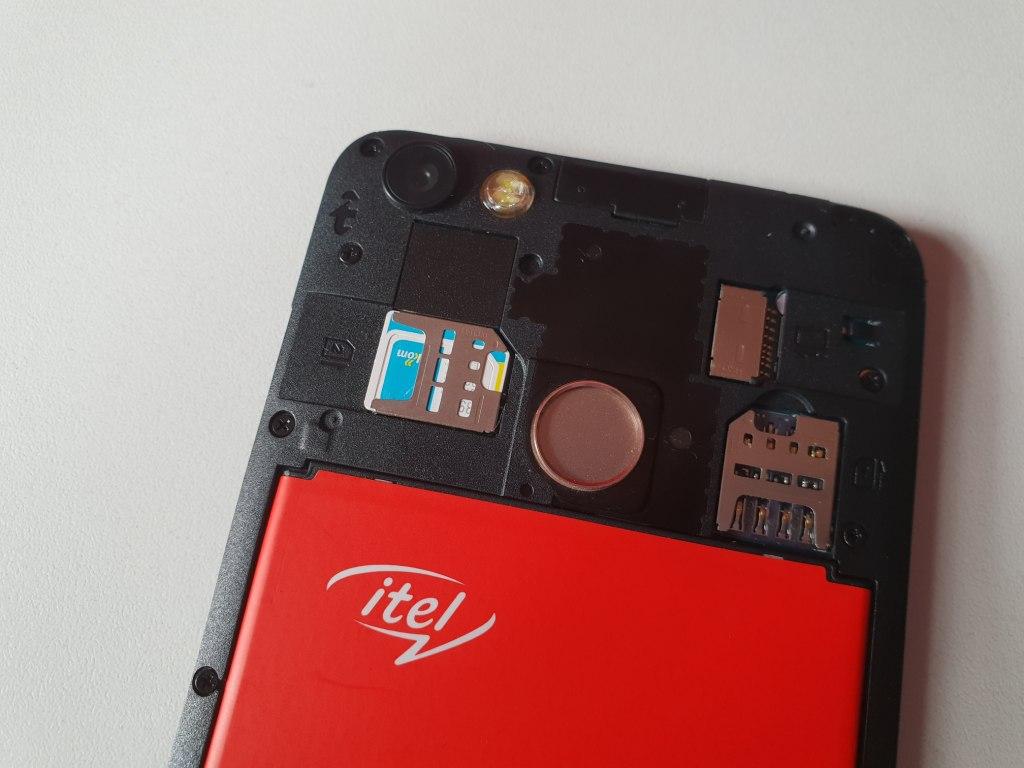 As for storage space, you get 16GB but almost half of it is taken by the system and pre-installed apps. Most of the pre-installed apps are the Google app and a few third party ones that cannot be uninstalled. All I was able to do is disable them and I was good to go. If the 16GB of space is not enough for you, there is a MicroSD card slot to expand the space further.
One disappointing thing about the Itel S32 LTE is that it comes with Android 7.0 Nougat. There is no news if it will be getting Android Oreo anytime soon or ever. I would have hoped it came with Android Oreo out of the box but unfortunately that is not what I got. Even with that said, the software experience has been good expect for the few bloatware the phone comes pre-installed with.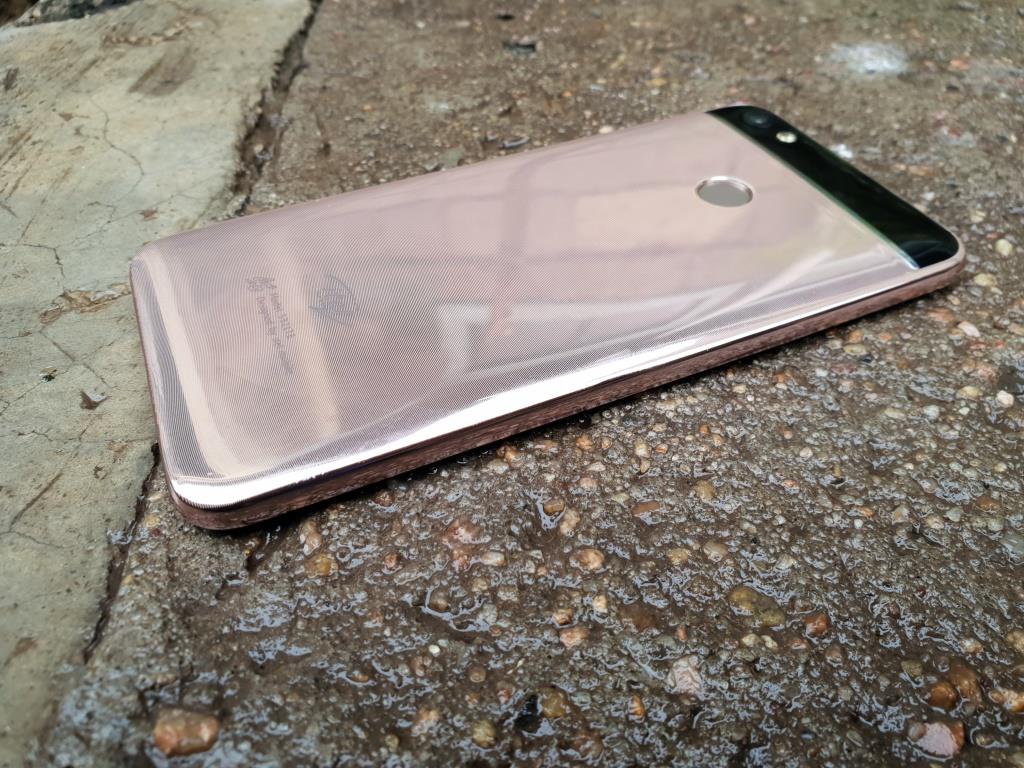 The phone does not come with stock Android, as the company has used its own Custom UI. This custom UI is colourful and is almost similar to what Infinix and Tecno have. It is very colourful with features such as App freeze to prevent the app you are not using from running in the background. You also get an App lock to lock apps for privacy and multi account option if you want to run multiple accounts for services such as Facebook, WhatsApp just to name a few. I know you can get these features using third party apps but on this phone you get them straight out of the box.
Camera
Main: 8MP, Front: 2MP+8MP
The Itel S32 LTE has two selfie cameras of 2MP and 8MP. At the back, it has one camera of 8MP. The back camera takes average photos in different conditions but excels when outdoors or in good lighting conditions. It is not mind blowing but still takes photos that you can comfortable share with your friends.
As for the front facing camera, you get an 8MP sensor and a 2MP sensor. The 8MP is the wide angle one and takes good shots. I ended up using the beauty mode most of the time as I felt that the standard mode was just not that good. Beauty mode helps smoothen your face and this is more than needed here if you want decent shots. This wide angle lens make it easier to have more people in your selfies, a feature that you will find helpful if you have friends and you do not want anyone to be cut from your photo. I did not use the 2MP lens as it looked like the selfies were cropped way too much.
Battery
3000mAh
Given that the Itel S32 LTE does not have powerful specifications, I got the battery to last for a day or even two. I am almost always on my phone and I could still get the phone to last for up to 2 days. I am one of those people who charge their smartphones everyday so getting it to last for two days says something about this battery.
The battery does not support fast charging so you will have to be patient to get the 3000mAh battery fully charged.
Conclusion
The Itel S32 LTE is one smartphone I have had difficulties deciding what to think of it. It does some things really well and others not so well. Overall, it is a decent phones as it can handle day to day tasks without much of an issue. It performs decently well if you run basic applications and play some light games. If you start running heavy applications and multitasking, you may notice the phone slow down from time to time.
The phone has decent cameras but I believe they could have been better. Most of the good shots you will be taking will be outdoors, indoors, you may end up with grainy shots.
If you are looking for a smartphone with a reliable battery, this one is worth checking out. I found myself carrying my power bank less when reviewing this phone just because of how good the battery is.
The build quality is not the best for a Ksh 13,000 phone. The colour I got screams so much and is uncomfortable to use in public. The fingerprint sensor is also slow and for this reason I ended up using it less time, I hope the company fixes it in the next phone.
In the end, the Itel S32 LTE is a decent 4G smartphone you can get in the country. If you are on the market looking for a new phone, this is worth considering.
Also Read: Samsung Galaxy Grand Prime Pro 2018 Review