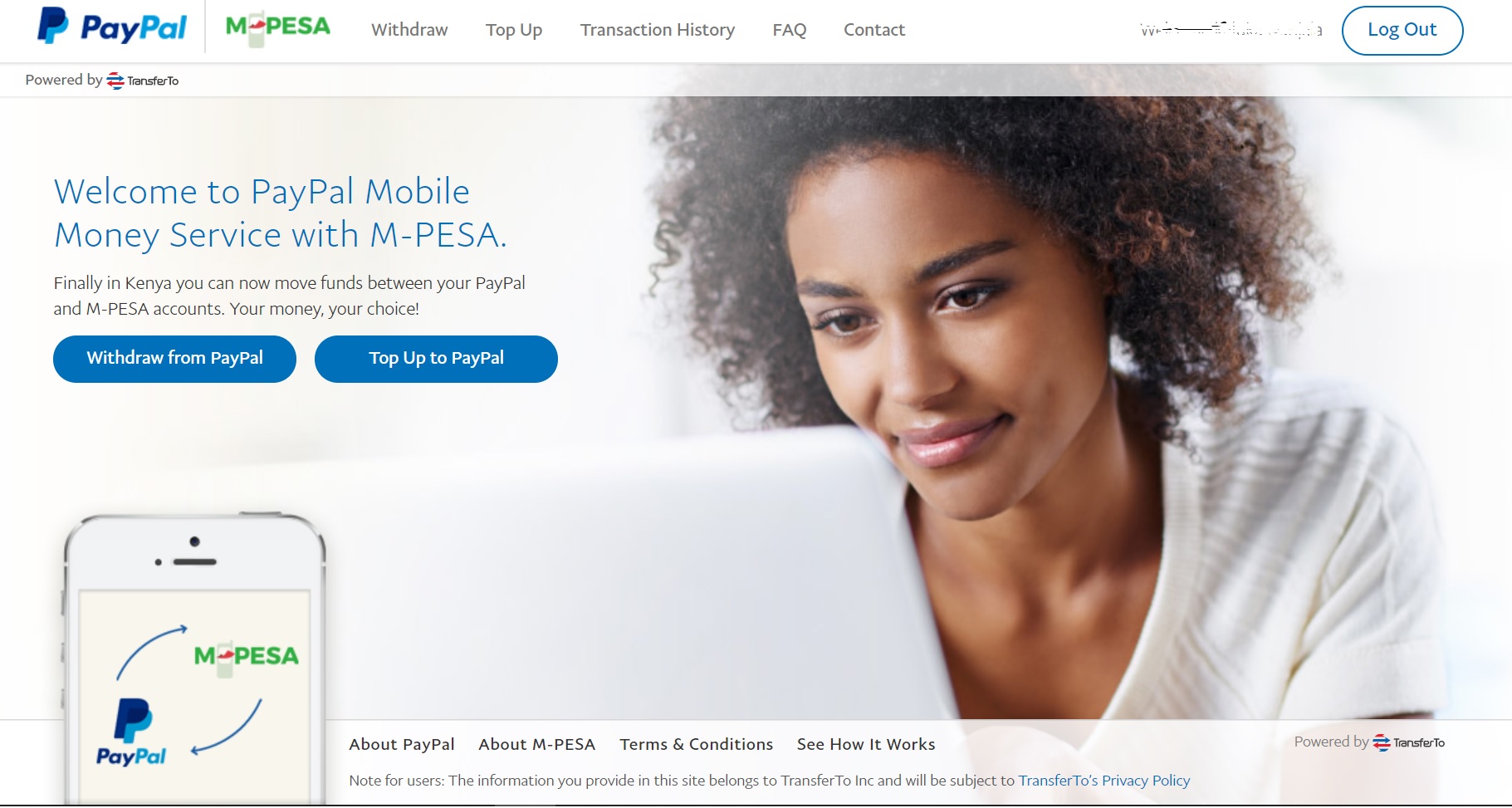 If you have had money in your PayPal account, then you know that withdrawing it to your bank account or to M-Pesa was never an easy process. There have been third parties who helped do this but not everyone knew about them. This meant that those who mostly work online and get paid through PayPal did not have a smooth and easy way to get their money unless they were comfortable using the third parties that facilitated this.
If you are one of the many people who have been looking for a better way to withdraw money from your PayPal wallet to M-Pesa, then we do have some good news for you. PayPal and TransferTo have today announced a collaboration on a new service that will make it easier to move funds between M-PESA and PayPal accounts. This is a welcomed step that should have happened years ago but I am glad it is happening right now, better late than never, right?
Qualifying M-PESA customers in Kenya can link their PayPal accounts to their M-PESA wallets. With this, they will be able to easily and securely buy goods and services from merchants all over the world. If you are interested in knowing how to withdraw and top up your PayPal account using M-Pesa, that is covered later in this post.

"M-PESA's collaboration with PayPal will open up global market places and the global economy to millions of Kenyan and Kenyan-based businesses and individuals. Beyond money transfers, this development ushers in a new era of speed and convenience beyond borders, as we work towards innovating robust platforms through which more entrepreneurs and consumers can benefit from the growing eCommerce industry", said Joseph Ogutu, Director – Strategy, Safaricom.
To make online purchases, customers will be required to set up PayPal accounts, which they can top up in real-time using their M-PESA balances. Customers can then withdraw funds within a timespan of few hours to three days, depending on the transaction amount.
"PayPal's collaboration with M-PESA is part of the company's long-term strategy to enable e-commerce and democratise financial services on the African continent," says Efi Dahan, PayPal General Manager for the Middle East, Africa, and Russia.
"We are proud to have been chosen by these two world-class payments providers to bridge the gap between the services offered in developed countries with those available in emerging markets – which is the cornerstone of TransferTo's mission," said Peter De Caluwe, CEO at TransferTo.
How To Withdraw Money From PayPal To M-Pesa
To get started, you will have to visit this link (https://www.paypal-mobilemoney.com/m-pesa) to register your number. You will be taken through a few steps where you will be required to enter your phone number in order to receive a confirmation code that you will use to confirm your account with. You need to have both M-Pesa and PayPal accounts activated.
When done, you will be logged in and will see two options, 'withdraw from PayPal' and 'Top up to PayPal'.
Tap on the 'Withdraw from PayPal' option and you will be taken to a page where you enter the amount you want to withdraw. At the moment, you are only able to enter the amount in US dollars. Enter the amount you wish to withdraw and click continue.
You will be redirected to a page showing the amount to be received in KES, exchange rate used for the currency conversion and an estimation of the transaction processing time
Click 'Confirm' to confirm and complete the Withdraw Transaction.
How to Top Up Your PayPal Account From M-Pesa
If you have linked your PayPal account with M-pesa, just log on to https://www.paypal-mobilemoney.com/m-pesa
Click on 'Top Up to PayPal'.
Enter the amount you wish to top up in US dollars and click calculate. You will be presented with the exact amount in Kenya shillings, this is the amount you need to send through M-Pesa.
Head over to the M-Pesa menu on your phone and choose the 'Pay Bill' option
Enter Business no. 800088
Enter your phone number as Account No.
Enter the Amount in Kenya shillings. This is the amount you converted from US dollars above.
Enter your M-PESA PIN and you are good to go.
Points to Note
If you are planning to use this service, there are a few things you will need to know.
For withdrawal – 3% of the amount converted from USD to KES.
Top up – 4% of the amount you are sending to your PayPal account.
Normal M-PESA charges apply for all other transactions.
Funds will be processed to your M-PESA account in 2 hours to 3 calendar days after transaction confirmation depending on the value of the transaction.
You will receive a confirmation SMS from M-PESA and an email from PayPal once the funds have been credited to your account.
Current M-PESA transaction limits apply. (Kes. 70,000 per transaction and Kes. 140,000 per day.)