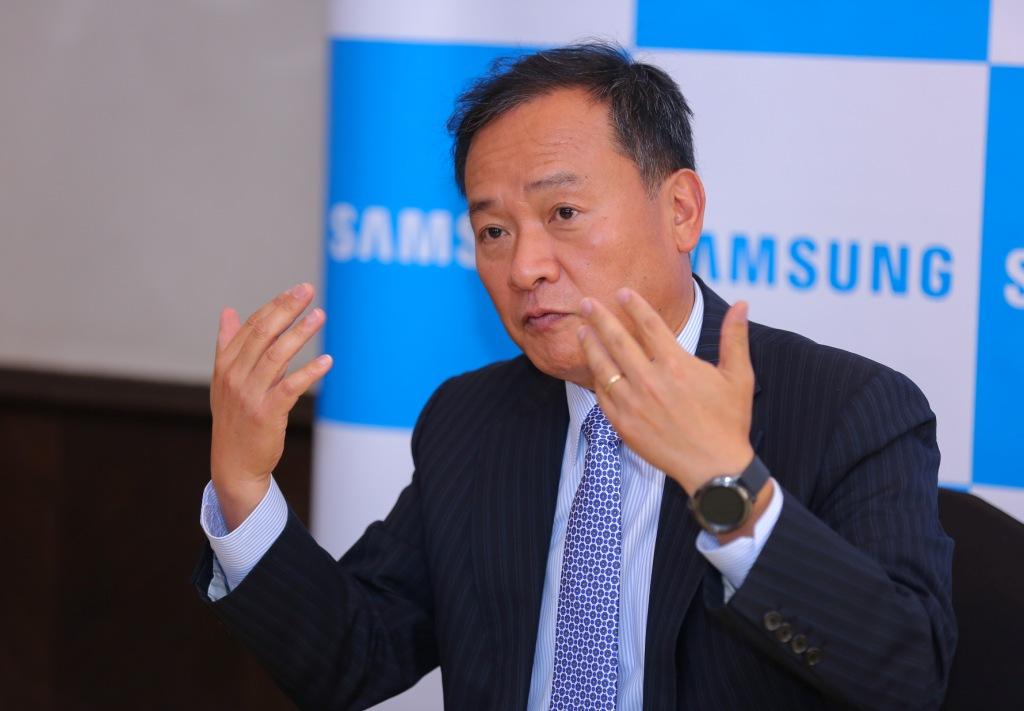 Samsung Electronics has moved to cement its market leadership as the number one brand in the smartphone market share globally by launching an e-warranty campaign driving its two year warranty on mobile handsets.
The Samsung E-Warranty Campaign gives consumers the chance to verify the device's warranty period, which is two years, the longest warranty period offered in the market.
Patricia King'ori, Head of Marketing and Citizenship at Samsung Electronics East Africa said consumers will be required to send a text message to 22585 with the device's IMEI number, and will receive a message giving the status of the mobile device. Once they confirm the device has a two year warranty, the customer should then proceed to purchase and register the device.

"As a market leader in mobile phones and consumer electronics, we are confident of the products we release into the market, hence the provision of the two-year warranty period. Our research and development division is constantly working to improve on the hardware and software offered to consumers based on consumer feedback and changing consumer needs."
The brand has been at the forefront of creating public awareness and sensitizing consumers on the need to always verify the warranty period before they proceed to purchase any Samsung device. Consumers are urged to always check the warranty period by sending an SMS message to 22585 in the format Check*IMEI number#. After verification, consumers should register their phones so as to benefit from the two-year warranty which will give them peace of mind.
As part of its strategy in growing its brand presence and bringing its services closer to consumers across the country, Samsung Electronics has continued to open Samsung Experience Stores across and partnered with various authorized dealers
Verification Process:
Step 1: Check the device IMEI number
Step 2: SMS the IMEI number to 22585 using the format Check*IMEI number#
Step 3: Upon confirmation of check in Step 2, proceed to purchase and register your phone by sending SMS to 22585 using the format Reg*IMEI number#
Step 4: The confirmation message will indicate the warranty period
How Do I claim my Samsung Warranty?
You can claim your Samsung Warranty in Kenya by following these simple steps.
Contact a Samsung authorized service centre near you.
Have the original proof of purchase documents as those are required to make the process smooth.
Have the warranty and any documents you may have to help with the process.
Provide a clear description of the problem you are experiencing and any repairs you may have done
Read Now: Samsung Unveils The Galaxy Grand Prime Pro (2018) In Kenya